Zoo News Blog
Houston Zoo Executive Joins Board of Dian Fossey Gorilla Fund International
Houston Zoo president and CEO, Lee Ehmke, has been appointed to the board of directors for a prestigious international gorilla conservation organization, Dian Fossey Gorilla Fund International.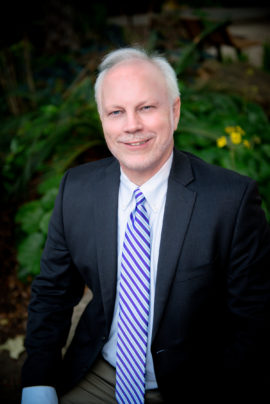 The Fossey Fund is dedicated to saving critically endangered gorillas in Africa, through daily protection, scientific study, education, and helping local communities.
As a member of the Board, Ehmke will support the work of the Fossey Fund and provide mission-based leadership and strategic governance.
"I am honored to join this esteemed group of conservation professionals to continue furthering their work to save gorillas in the wild," said Ehmke. "I am especially interested in helping to find ways to foster greater communication and synergies between the multiple organizations involved in the various aspects of gorilla conservation and related community support."
Ehmke has had a career where gorillas and Central African conservation have been a constant, from years at Wildlife Conservation Society designing and building Bronx Zoo's Congo Gorilla Forest and working with the Uganda Wildlife Authority and USAID to help launch gorilla tourism in Uganda, to his current role with the Houston Zoo.
The Houston Zoo has been protecting gorillas in the wild for the past 10 years by providing training, funding and resources for three other gorilla conservation projects in Central Africa-–Gorilla Doctors, Gorilla Rehabilitation and Conservation Education (GRACE), and Conservation Heritage-Turambe–and is home to a renowned gorilla habitat.
The Houston Zoo connects communities with animals to inspire action to save wildlife and is committed to being a leader in the global effort to save animals in the wild.
Learn more about how the Houston Zoo works with international gorilla partners.