Zoo News Blog
Good News: The Houston Zoo Helped Plant 30,000 Trees for Wild Elephants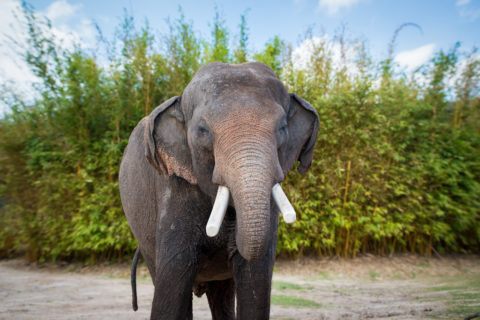 The Asian elephants at the Houston Zoo are hard to miss. Their location in the Zoo, their size, how they interact with their young – it all helps to make these incredible animals one of the most sought after during a visit.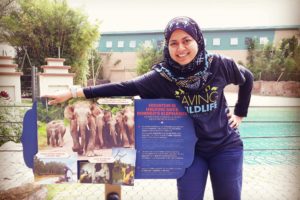 In addition to providing the highest quality of care for the family of Asian elephants at the Zoo, we also support efforts on the island of Borneo, in southeast Asia, to protect elephants. One of the biggest threats to elephants in Borneo is the loss of habitat, mostly to large-scale farms that produce palm oil – an ingredient found in an abundance of things we eat, put on our hair, use to clean our clothes, etc. To reduce this threat, we work with local partners in the area.
In 2019, the Houston Zoo helped support the replanting of 30,00 trees in Borneo's palm oil plantations to create safe paths and homes for wild elephants.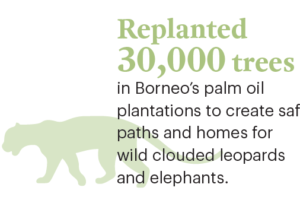 In addition to replanting trees, the Houston Zoo partners with local elephant expert, Dr. Farina Othman, who monitors and protects 250 elephants in her region. Farina has collected over 131 hours of direct observations of Bornean elephant behavior and utilizes this research to create strong protection plans for the species.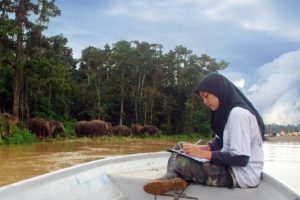 We can't wait to welcome you back to visit with our exuberant elephant family at the Houston Zoo, and hear more about how we save this species in the wild. In the meantime, your support is more critical than ever. Please consider supporting our Emergency Zoo Fund – ensuring that we fulfill our mission of connecting communities with animals and inspiring action to save wildlife.