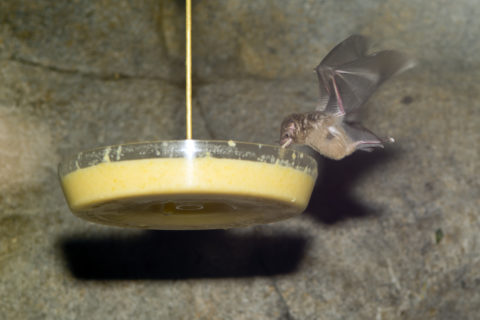 For today's #EarthWeek challenge, show us how you're reducing energy while working or doing schoolwork from home. Conserving energy means protecting wildlife, as less energy used means there is less of a need for new power plants and power lines, emissions are reduced, and habitats are preserved.
This is important for all species, but especially for nocturnal critters like bats, tenrecs, and chinchillas that are most active at night and rely on dark skies to protect them from potential threats. By taking action to reduce your energy use at home, you're protecting wild bats right here in Texas.
Texas has the largest number of wild bat species in the country with a total of 33 recorded to date. Bats are actually one of our greatest allies acting as awesome mosquito and bug control. The Houston Zoo loves bats and wants to do everything we can to protect them in the wild, which is why our staff is collecting valuable data that will inform future protection plans for Texas bats!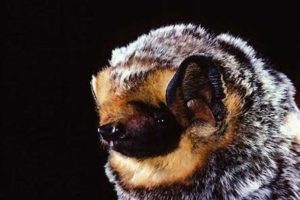 So far, seven different wild bat species have been heard on zoo grounds:
Mexican Free-tail bat—you can also see these emerge from under the Waugh Drive bridge in Houston every evening
Eastern red bat
Silver-haired bat
Northern yellow bat
Hoary bat
Evening bat
Tri-colored bat
For the past four years, Zoo staff has been listening to wild bats on Zoo grounds, using special acoustic monitoring devices. Following guidance from conservation partner, Bat Conservation International, the sound monitors are placed around the Zoo and left to record. All of the sound files that the monitors record are transferred to a computer where staff runs the recordings through a unique software called SonoBat. SonoBat analyzes the individual calls and helps staff to identify which specific wild bat species made an appearance on Zoo grounds. This data will reveal which bats are living here in Houston, when they are active, and where they like to spend their time. This information will help design future protection efforts for wild bats.
Once you've turned out your lights for the night, spend a few minutes outside and listen to see what animals you hear – by reducing your energy consumption you're lending a helping hand to a species living right in your own backyard! We can't wait to hear about your discoveries when we reopen. In the meantime, you can help us protect bats and other wildlife by supporting the Zoo's Emergency Zoo Fund.