Zoo News Blog
February Featured Members: Thank You Stanley Family!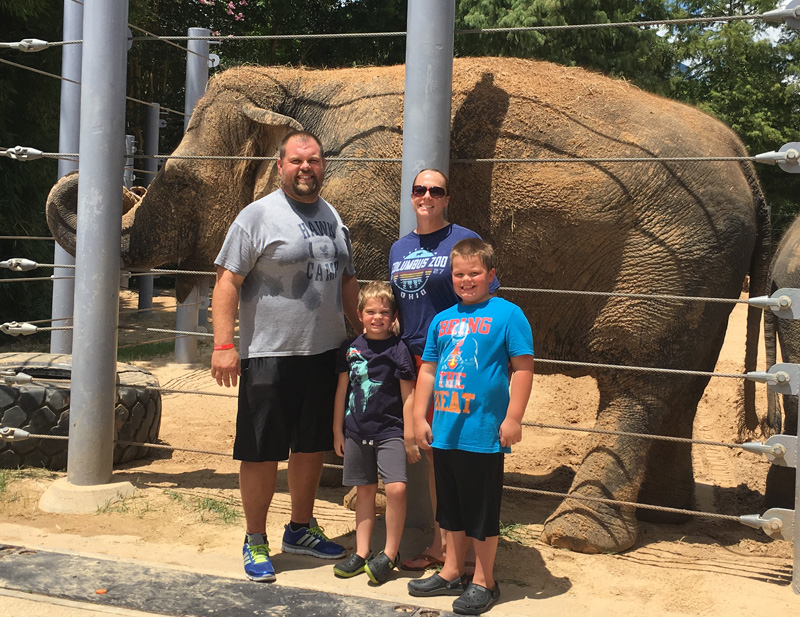 Thank you to the Stanley family for these kind words:
"The Houston Zoo holds a special place in our hearts. We moved to the Houston area just over six years ago when our first son, Hudson, was almost one and I was pregnant with our second son, Walker. We were excited to explore our new city and anxious to find ways to entertain (and wear out) ours sons. Hudson loves animals so we decided to check out the Houston Zoo, and fell in love. We quickly decided to become members, so we could enjoy a few hours at the zoo a couple times a month.
One of the things we look forward to the most during our visits to the zoo is the keeper talks outside the animal habitats. They are very informative and the keepers are always so patience when my sons ask them A LOT of questions about the animals. Through the zoo keeper talks and docents we have learned most of the animals' names and their history, which makes the zoo feel more like "our zoo."
Over the years we have enjoyed member mornings, discounts on Zoo Lights (a must during the holidays), and early access Feast with the Beasts tickets, but our favorite thing is the behind the scenes tours. We have made it a tradition to get Hudson (the animal lover) a behind the scenes tour for his birthday present. We have gone behind the scenes with the Rhinos and the Elephants. Each experience has been amazing. Getting to touch and feed the animals is something we will all remember.
We look forward to watching the zoo grow and build amazing new habitats."