Pack a trunk, it's moving day for three of the Houston Zoo's male elephants. Thailand (Thai), Tucker, and Baylor have taken residence in the newest addition at the Houston Zoo, a 6,500-square-foot barn custom-built to house the bull elephants.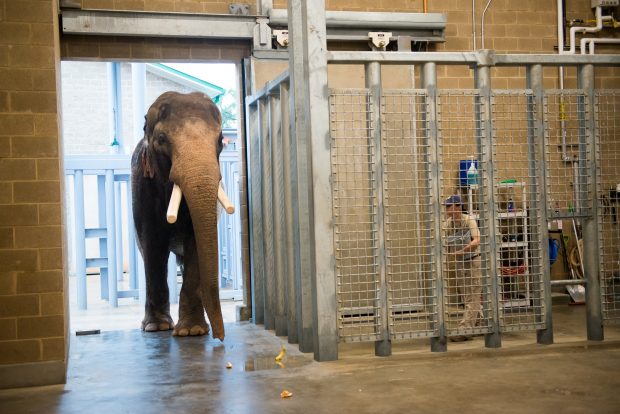 Completion of the barn marks the first phase of a massive expansion of the McNair Asian Elephant Habitat. To complement the barn, a brand-new habitat is currently under construction that features a boardwalk with an unobstructed view of the elephants' 130,000-gallon pool and expanded yard. Scheduled to open in late spring the expansion will highlight the zoo's global commitment and ongoing work to save elephants in the wild.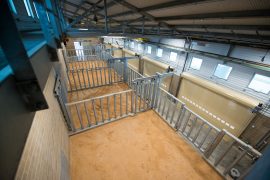 The Houston Zoo supports elephant protection efforts in Asia through partnerships with, Kinabatangan Elephant Conservation Unit (ECU) and Danau Girang Field Centre. ECU works with local communities and elephants in Borneo to raise awareness of threats facing elephants, mitigate conflicts, and give farmers the tools and training they need for elephant-friendly crop protection. Danau Girang Field Centre is undertaking the first population biology study of the Bornean elephant. The Houston Zoo also provides funding for graduate student scholarships, radio collars, and camera traps.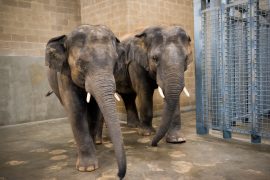 The Houston Zoo is an integral part of finding a cure and vaccination for a life-threatening elephant virus, elephant endotheliotropic herpes virus (EEHV). In 2009, the zoo's veterinarians and elephant care team established a research collaboration with herpes virologist Dr. Paul Ling at Baylor College of Medicine's Department of Virology and Microbiology, which recorded significant advancements in the study of EEHV.