Zoo News Blog
Conservation Education Staff Travel to Belize – Day 2
After a very…noisy…first night at Wildtracks, we woke up to a beautiful Belizean morning.  We walked around the first floor of the sanctuary, found some breakfast in the kitchen, and enjoyed watching the sunrise from the back patio.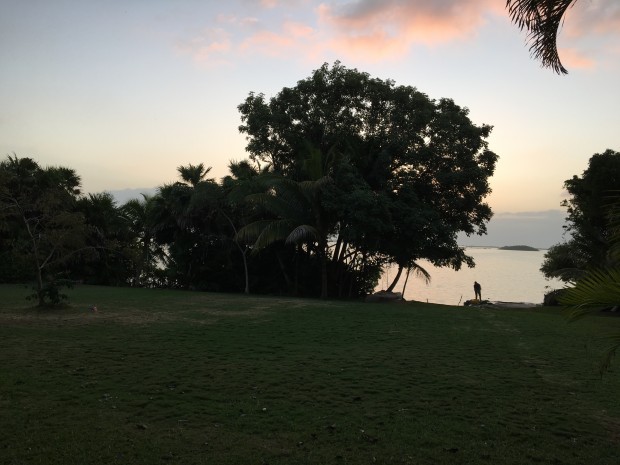 Since we arrived late the night before, we had not had the opportunity to meet all the volunteers that help Wildtracks do the amazing work they do.  And there were MANY volunteers to meet.  It seemed as if they were coming out of the woodwork.  We had a wonderful morning and met all the volunteers that had literally come from around the world to work at Wildtracks.  Their stories were many and varied, and they hailed from places that ranged from Canada to the UK to Australia.  It was so inspiring to see all these people come together to further conservation efforts and to be able to share a little bit of our story with them.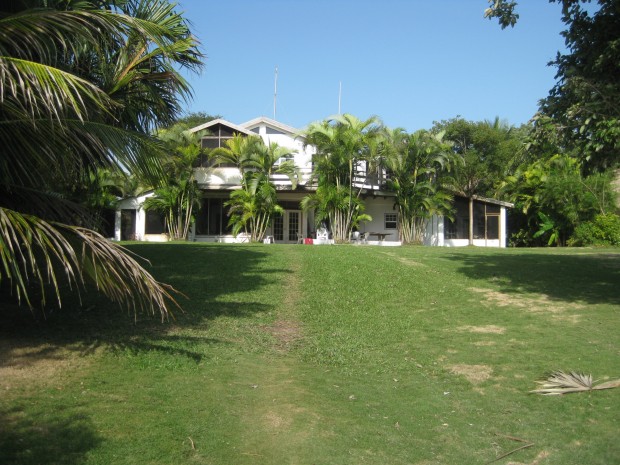 Paul Walker was kind enough to give a tour of the facilities during the mid-morning hours.  We saw their enclosures for manatees that had been injured in boating accidents as well as their pre-release enclosures that opened up into the lagoon.  Manatees are able to slowly become accustomed to the life outside the safety of Wildtracks, which greatly enhances their chances of survival.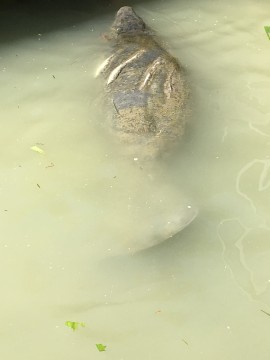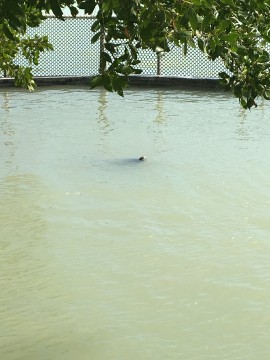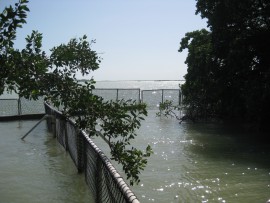 We also toured the primate facilities at Wildtracks.  Yucatan black howler monkey (Alouatta pigra) and Geoffroy's spider monkey (Ateles geoffroyi) both call Belize home.  Both species are under pressure from habitat loss and the pet trade.  Wildtracks works with the local officials as well as other conservation organizations to find these primates that are often housed in deplorable conditions, removed them from the pet trade, and work to provide the health care and nutrition they desperately need.  Once the primates return to good health, the work of rehabilitating them for life in the wild begins.  Paul and Zoe Walker, along with all the volunteers at the Wildtracks facility, have had an amazing survival rate post-release of both species of primates.  Research has been done that not only shows individual monkeys are surviving, but thriving to the point of raising families of their own in the forests of Belize.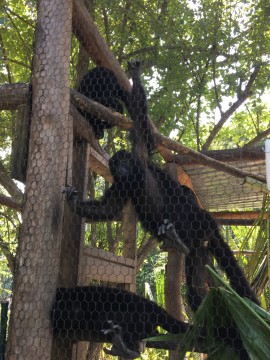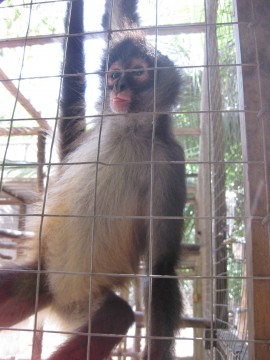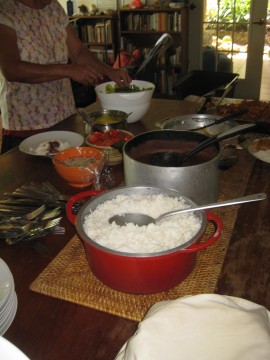 After our busy morning, we were able to share a delicious lunch with everyone at Wildtracks. During lunch, one of the past interns that completed research at Wildtracks gave a presentation over her work documenting post-release behaviors of individuals.  Her work showed just how successful Wildtracks has become at introducing these primates back into the wild and ensuring their survival.
We were able to spend the rest of the afternoon enjoying the beautiful Wildtracks facility and ensuring everything was ready for our conservation conference that was starting the next day.  We also distributed the supplies that the Primate Team at HZI had sent down, along with T-shirts, printed material, and other goodies for everyone at Wildtracks.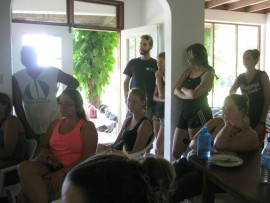 Along with Paul Walker, Zoe Walker, and Emma Farlow (Wildtracks Education and Outreach Coordinator), we left Wildtracks around 5:00 p.m. to start our journey to Belmopan, Belize.  It was roughly a 4 hour drive.  We arrived at Belmopan safely, checked in to the Hibiscus Hotel, and had dinner at the restaurant before turning in for the night.