We're excited to announce the 2018 Action for Apes results!
This year, we had 29 organizations take part in the challenge with an estimated 8,000 participants across the greater Houston area and beyond.  With these numbers, it was no surprise that the challenge was a competitive one!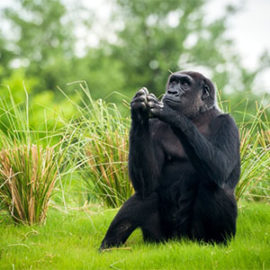 The collective participation in this program yielded a total of 1,977 handheld electronic devices which amounts to 1,977 actions to help save animals in the wild!  
So, without further delay, our top 3 participating groups for the 2018 Action for Apes Challenge are:
Schmalz Elementary School – 458 handheld electronic devices! – WINNER!
Incarnate Word Academy- 390 devices!
Tomball ISD – 326 devices!
By recycling these cell phones and other handheld electronic devices, these participants have helped the Houston Zoo divert approximately 165 POUNDS of battery waste containing harmful chemicals from our landfills, local habitats and waterways. Materials, like tantalum, from these phones and other handheld devices can now be reused in new devices, reducing the demand for this material mined from gorilla habitat.
In addition, money raised from the recycling of these devices helps pay for a month's salary of one of the Houston Zoo's conservation education staff partners in Rwanda.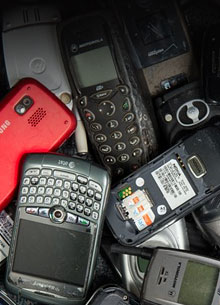 Remember to recycle your unused electronic devices too! The collection box is at the front of the Zoo near Guest Relations.
Click here for more information about handheld electronic recycling and reduction.