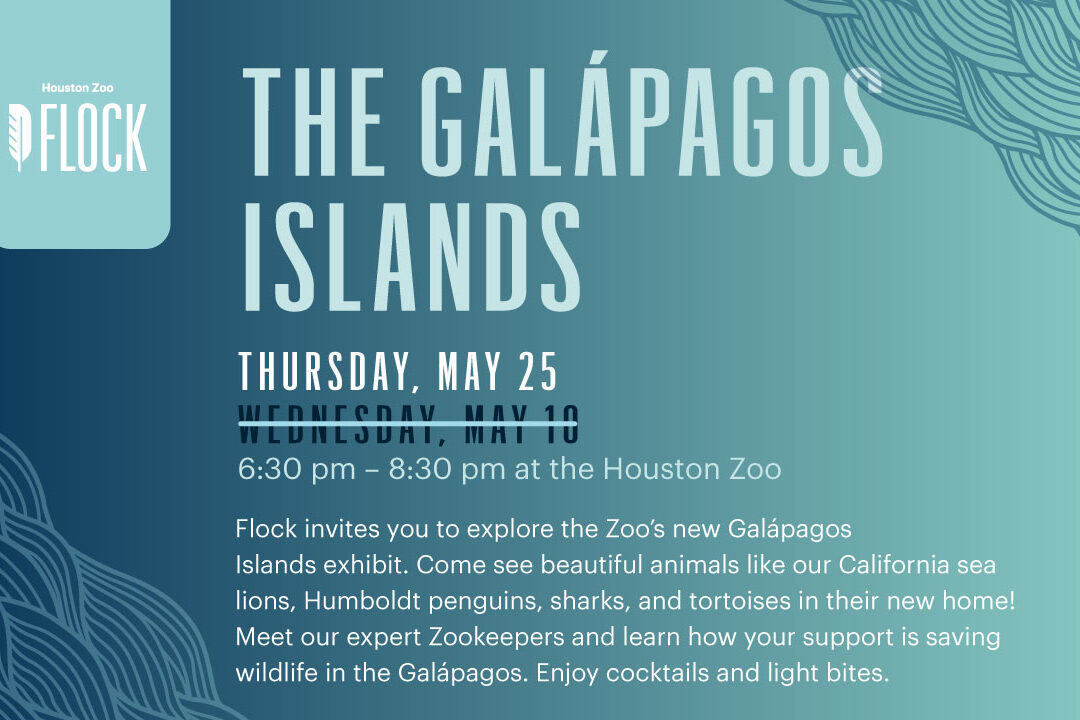 *New Date* Join Flock for our Spring Event in the Galápagos Islands on Thursday, May 25.
Three Membership Levels to Choose From
Benefits for All Flock Membership Levels
Exclusive use of the Members' Express entrance
Kid Keeper privilege – send your children to the Zoo with an adult caregiver.
Discounts on Zoo admission tickets for friends and family – $2 off adult tickets and $1 off child tickets (tickets must be purchased by the named member)
Discounts on Wildlife Carousel Rides and Zoo Lights tickets
Discounts on special events, speaker events, tours, and adult classes
10% off (15% off for Flock Patron) Zoo Store purchases
Free or discounted admission to over 100 zoos nationwide
Opportunities for exclusive Zoo travel
E-newsletters with the latest Zoo news
Early bird entry on Members First Saturdays
Priority registration for Camp Zoofari (for children or grandchildren of the household)
Flock FAQs
How long will my Flock Membership last?
Your membership will last a full year from the date that you join.
Is my contribution tax deductible?
Yes, your membership fee is a donation to the Zoo and is 100% tax deductible. You will receive a tax receipt with your membership cards.
Will Your Employer Match Your Flock Membership Contribution?
Did you know you may be able to multiply your support of Houston Zoo? Many employers will match your Flock membership contribution, providing additional funds to further support our animal care, education outreach and wildlife conservation programs. Contact your Human Resources Department to learn if your employer has a matching gift program.
Flock Committee
Chris Feng
Kelly Hickman
Elmer Lee
Selena Stewart
Marianne Terrell
2023 Flock Event Dates
Event dates and times are subject to change.
Flock Spring Event
Thursday, May 25
6:30 p.m. to 8:30 p.m.
Flock Fall Event
Thursday, September 21
6:30 p.m. to 8:30 p.m.
TXU Energy presents Zoo Lights
Donor Night
Wednesday, December 6
5:30 p.m. to 9:30 p.m.