Celebre el Mes de la Herencia Hispana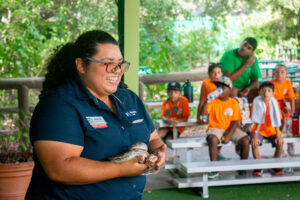 Mes de la Herencia Hispana es una celebración anual de la historia y la cultura de la comunidad hispana. El evento, que se extiende del 15 de septiembre al 15 de octubre, conmemora cómo esa comunidad ha influido y contribuido a la sociedad estadounidense en general.
Únase a nosotros para celebrar con actividades bilingües todos los fines de semana de septiembre. De viernes a domingo a las 11 a. m., visitantes pueden pasar por Wildlife Connections, cerca del zoológico infantil John P. McGovern, para asistir al Festival de Amigos, el primer espectáculo bilingüe de animales embajadores del zoológico. Durante este evento, escuche a la especialista en interpretación Cecilia y aprenda sobre especies que se encuentran en America Latina.
Actividades adicionales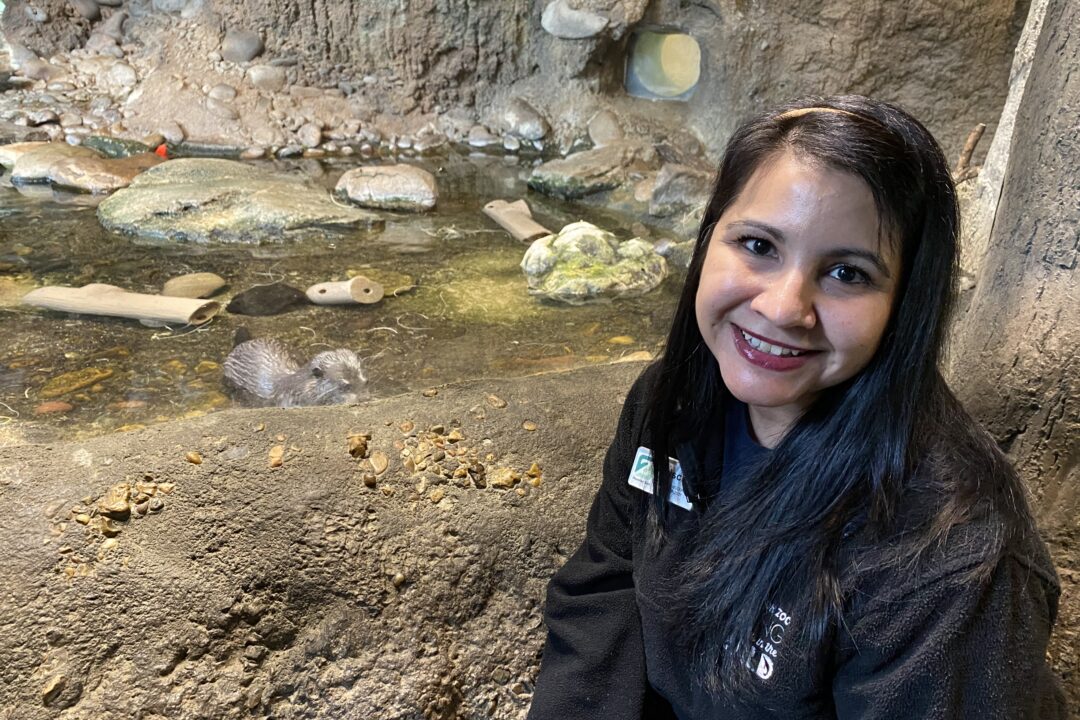 Conozca las conversaciones de Keeper
Los cuidadores de animales del zoológico también organizarán charlas bilingües presentadas por Phillip 66 los fines de semana en lugares selectos, incluido el mono tití cabeciblanco en Wortham World of Primates, las nutrias gigantes en el Pantanal de Sudamérica y las nutrias asiáticas en el edificio Natural Encounters.
Vea nuestro programa diario para el programa actual de charlas con los cuidadores.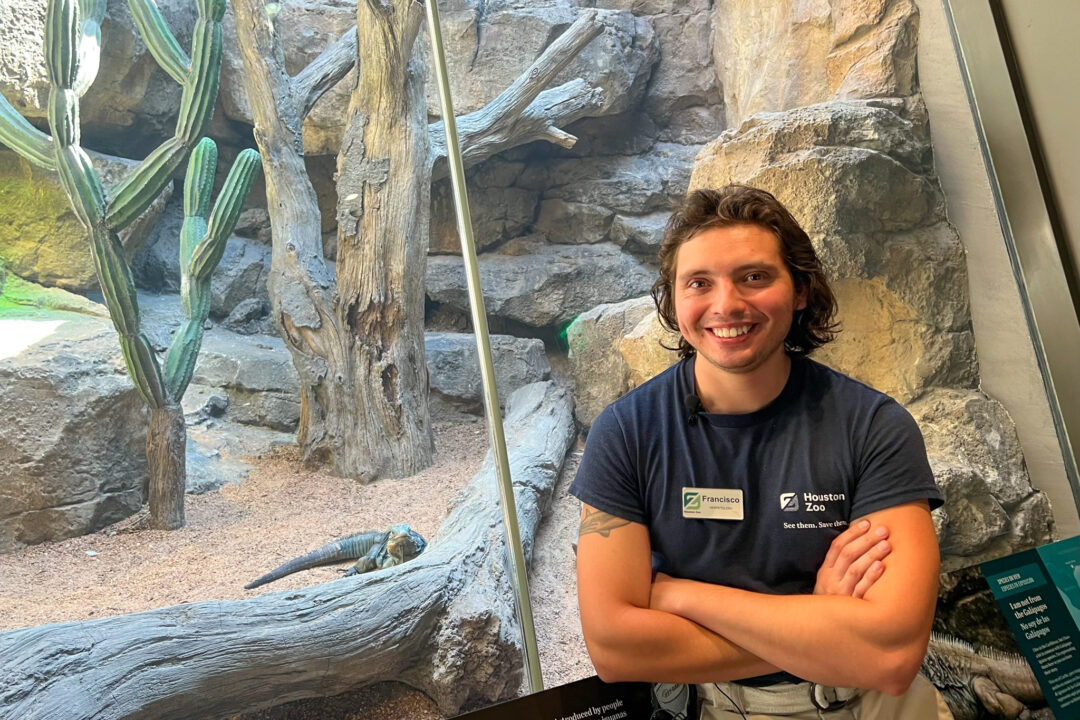 Facebook Live Series
Si se pierde las charlas bilingües de los cuidadores, sintonice la serie de Facebook Live del zoológico en las siguientes fechas para una conversación bilingüe con los cuidadores del jaguar en el Pantanal de Sudamérica y el lagarto caimán mexicano en el Reptile & Amphibian House.
Miércoles 20 de septiembre a las 11:00 a. m. – Jaguar
Jueves 5 de octubre a las 9:30 a.m. – Lagarto Caimán Mexicano
Salvar animales en la naturaleza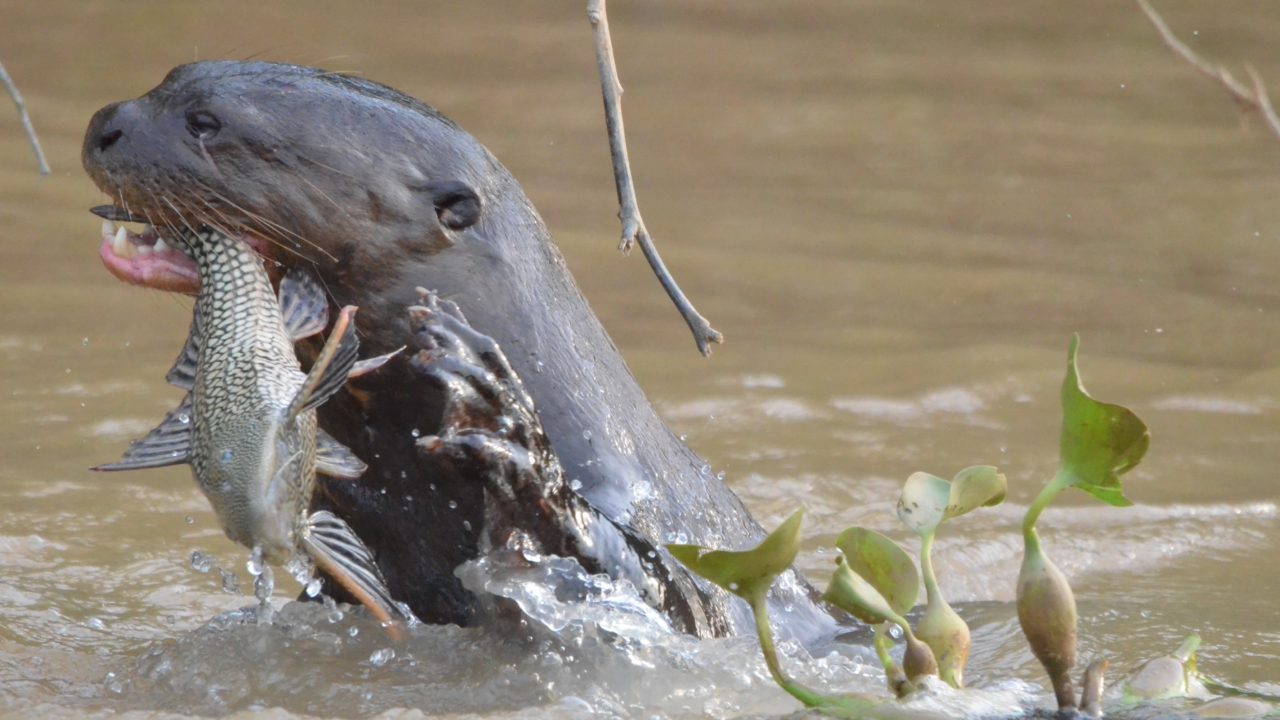 Cada vez que visitas el Zoológico, estás ayudando a salvar nutrias gigantes y jaguares en América Latina. Una porción de cada membresía y admisión al Zoológico se destina para apoyar a nuestros socios de conservación, el Proyecto Nutria Gigante/Projecto Ariranhas en Brasil. El Zoológico ayuda entrenar a guías de turismo locales para que guíen recorridos seguros con nutrias gigantes y jaguares con el objetivo de que tanto las personas como la vida silvestre de la región se beneficien de manera segura y exitosa del ecoturismo.
Celebrate Hispanic Heritage Month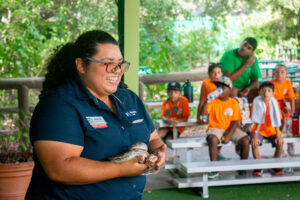 Hispanic Heritage Month is an annual celebration of the history and culture of the U.S. Latinx and Hispanic communities. The event, which spans from September 15 to October 15, commemorates how those communities have influenced and contributed to American society at large.
Join us in celebrating with fun bilingual activities every weekend in September. Every Friday through Sunday at 11 a.m. guests can stop by the Wildlife Connections stage, near the John P. McGovern Children's Zoo, to attend the Zoo's first-of-its-kind bilingual ambassador animal show, Festival de Amigos. During this event, hear from Interpretive Specialist Cecilia and learn about different species commonly found commonly found in Latin America.
Additional Activities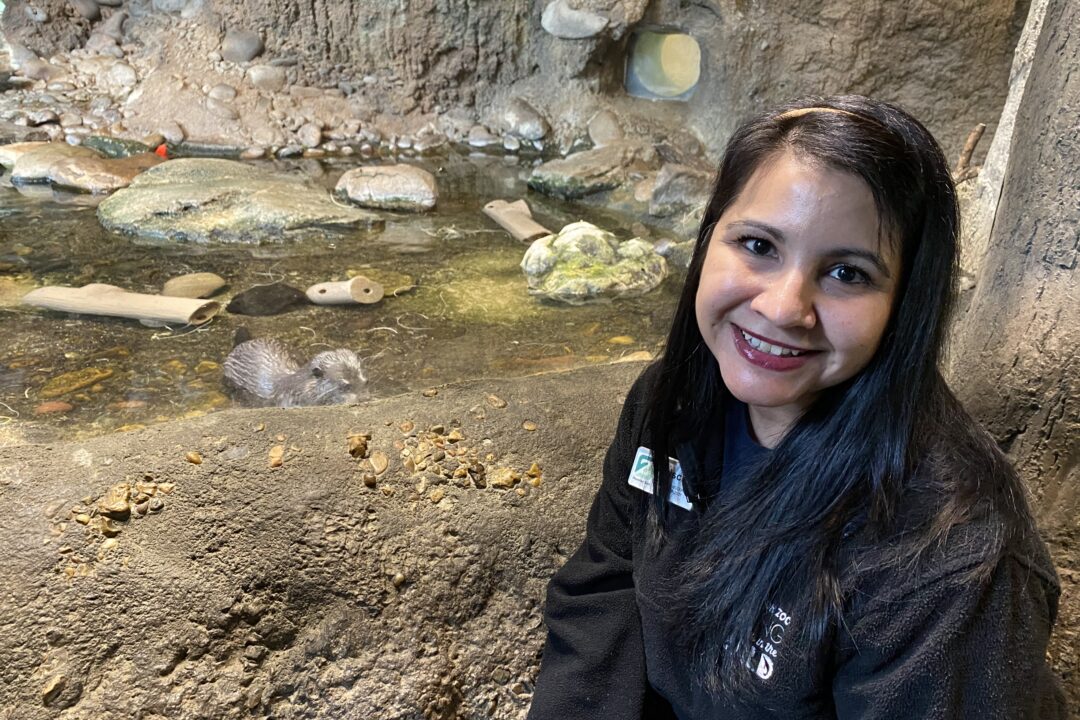 Meet the Keeper Talks
The Zoo's dedicated animal care teams will also be hosting bilingual Meet the Keeper Talks presented by Phillip 66 on weekends at select locations, including the cotton-top tamarin in Wortham World of Primates, the giant river otters in South America's Pantanal, and the Asian small-clawed otters in the Natural Encounters building.
View our Daily Schedule to see our current keeper talk schedule.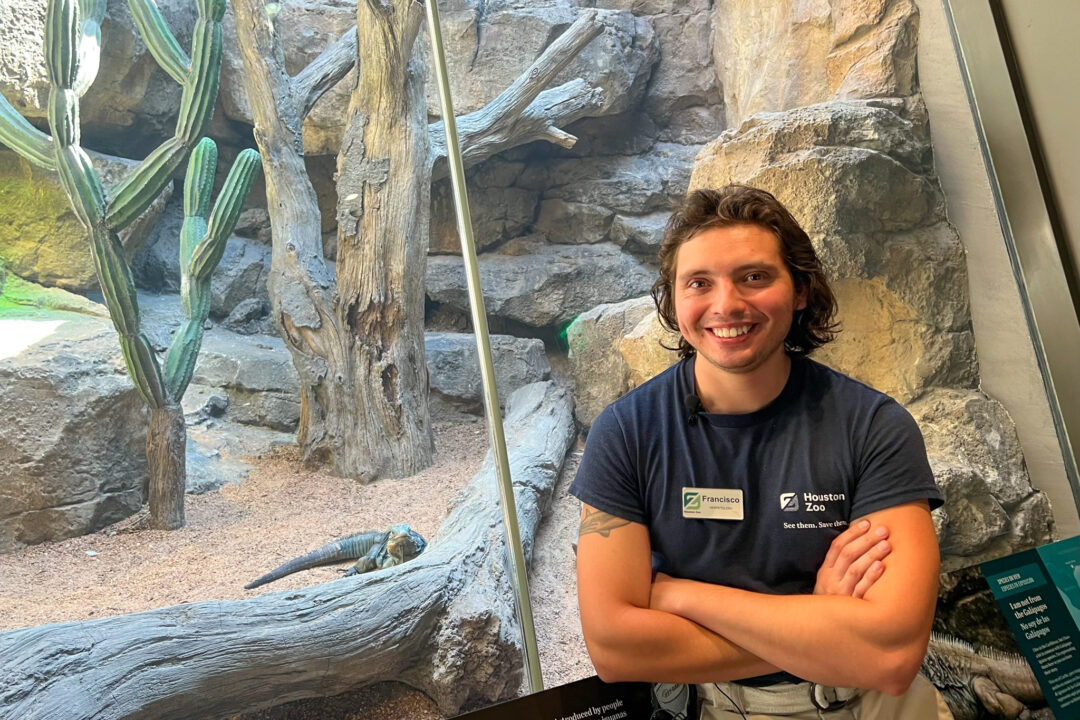 Bringing the Zoo to You Facebook Live Series
If you miss the bilingual keeper talks, tune into the Zoo's Facebook Live series on the following dates for a for a bilingual chat with keepers featuring the jaguar in South America's Pantanal and Mexican alligator lizard in the Reptile & Amphibian House.
Wednesday, Sept. 20 at 11:00 a.m. – Jaguar
Thursday, October 5 at 9:30 a.m. – Mexican Alligator Lizard
Saving Animals in the Wild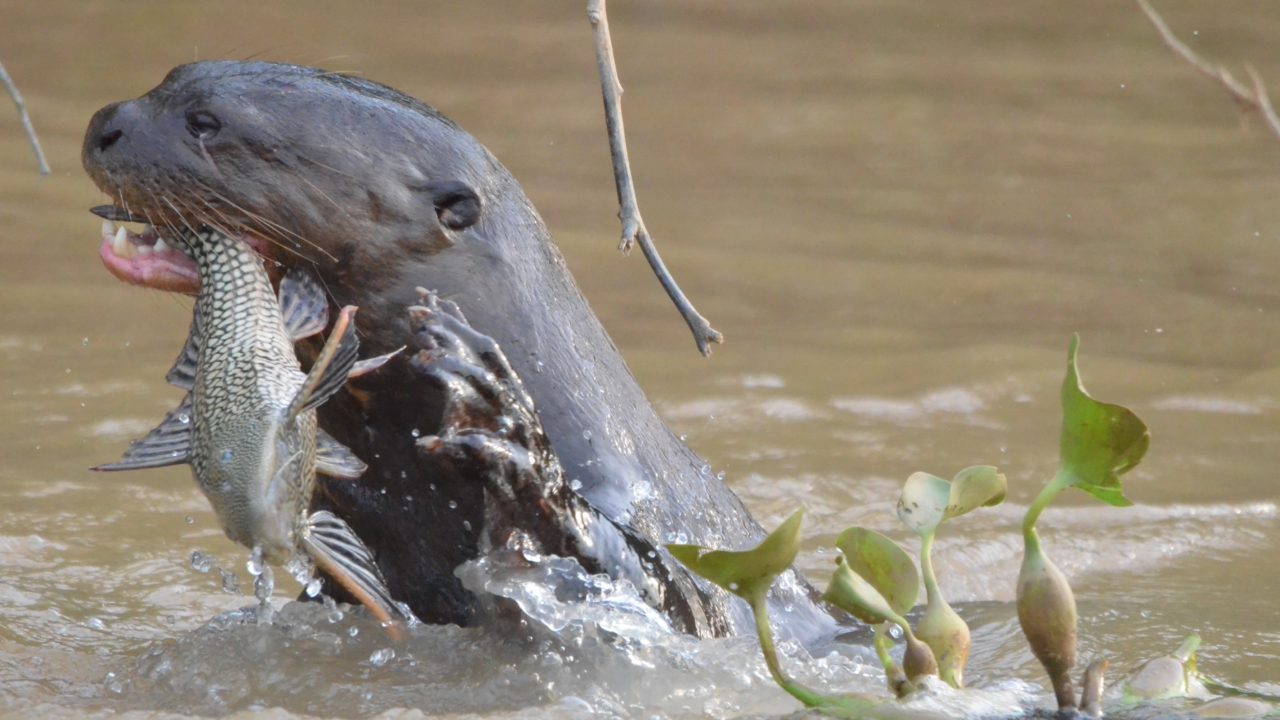 Every time you visit the Zoo, you're helping save giant otters and jaguars in Latin America. A portion of each Zoo membership and admission goes toward supporting our conservation partner, Giant Otter Project/Projecto Ariranhas in Brazil. The Zoo provides training for local tourism guides to lead giant otter and jaguar-safe tours with the goal of both people and wildlife in the region safely and successfully benefiting from ecotourism.