We are currently transitioning to a new registration software system and are unable to take reservations at this time. Please check back soon.
If you have questions please contact education@houstonzoo.org
Virtual Experience Mailing List
If you would like to be contacted when registration re-opens, please provide an email address below.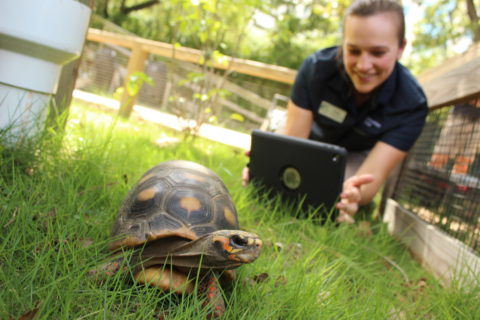 Connect directly with Zoo experts and answer animal clues to get from one exhibit to the next. Team up with your friends to see who can flex their animal knowledge and successfully get your Zoo expert to the end of the scavenger hunt first! The experience lasts approximately 45 minutes and includes a visit with an animal ambassador.
Cost: $175