Join us as we explore exotic destinations, observe wild creatures in their natural habitats, and experience local cultures. Our travelers are guided by local wildlife experts and experienced zoo staff. They get immersed in wilderness landscapes and introduced to individuals who have taken on the task of safeguarding our planet's precious biological diversity.
Our goal is to inspire through experience and education; so, please join us for a tour. It could very well turn out to be the adventure of a lifetime!
Have questions? Ready to sign up for a trip? Contact us! conservation@houstonzoo.org
Three Vacation Destinations - Check Back for New Offerings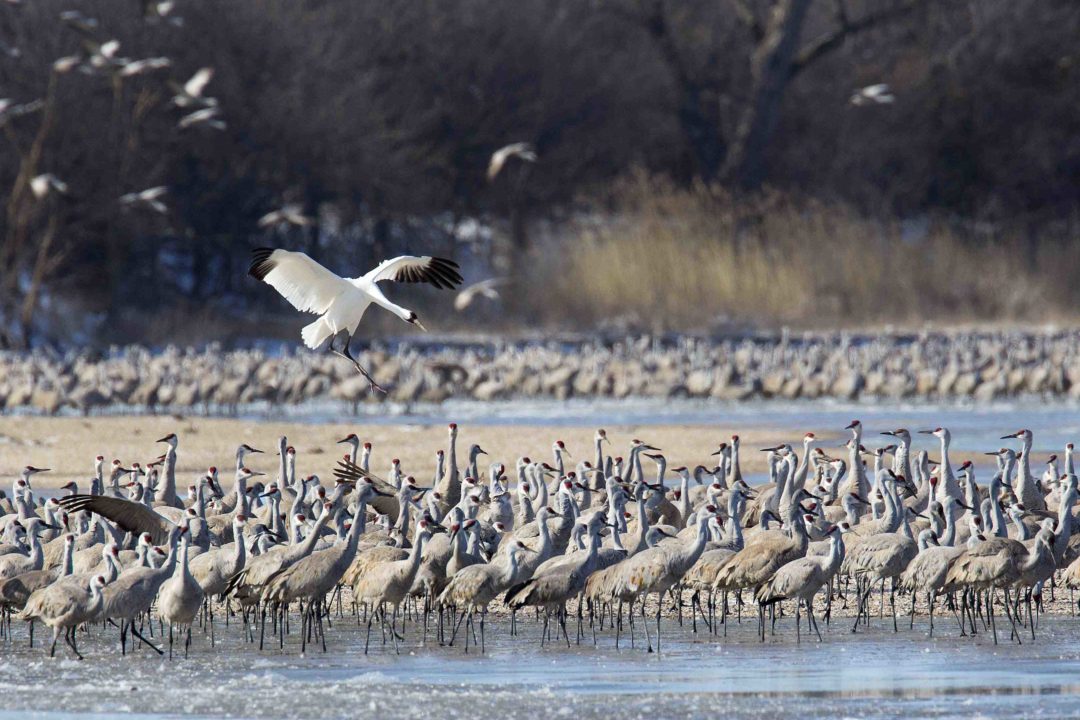 The Great Crane Migration:
March 18th to March 20th, 2020
$855 per person double occupancy
They come as they have for thousands of years to this incomparable stretch of the Platte River—an estimated 600,000 cranes in all—to rest, feed and concentrate in astonishing numbers before pushing on to their breeding grounds in the north. Now, as never before, you can experience the wonder of North America's great sandhill crane migration on rare Crane Trust lands in south-central Nebraska. From your viewing blind on the banks of the Platte River, you'll witness one of the largest concentrations of sandhill cranes and waterfowl in the world.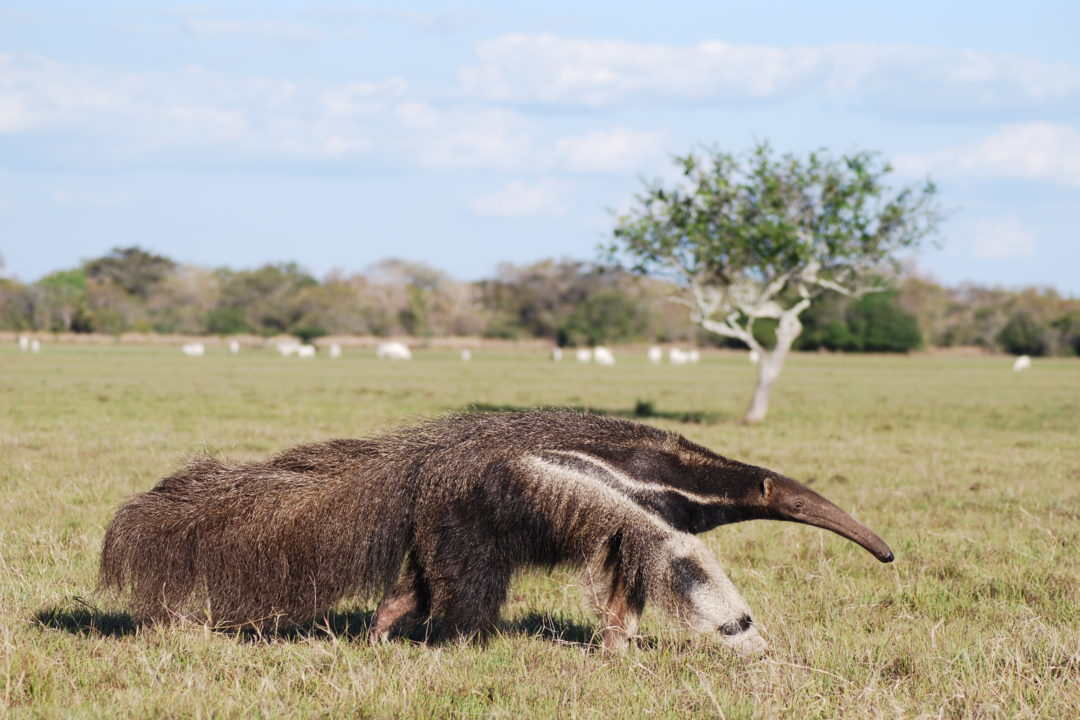 Brazil's Jaguars, Otters and Anteaters of the Pantanal
July 19th to July 27th, 2020. Trip is now sold out
$7,999 per person double occupancy
$1,500 Single Traveler Supplement
The Pantanal, Brazil is the largest wetland in the world and is a refuge for incredible species like jaguar, tapir, giant anteater and the giant otter. Travel with one of the Zoo's wildlife specialists to see many unique mammals and countless species of birds, meet with the Zoo's Brazilian conservation leaders and witness how the Zoo and your trip is contributing to protecting this wildlife.
On this Brazilian safari you may see wild jaguars and family groups of giant otters playing. At Fazenda Baia des Pedras and Hotel Porto Jofre located in the Brazilian section of the Pantanal, you will also have the opportunity to spot numerous species like the marsh deer, pampas deer, capybara, caimans, howler monkeys, tapir, peccaries, toucans, jabiru stork and, of course, both red and yellow macaws, and the stunning hyacinth macaw.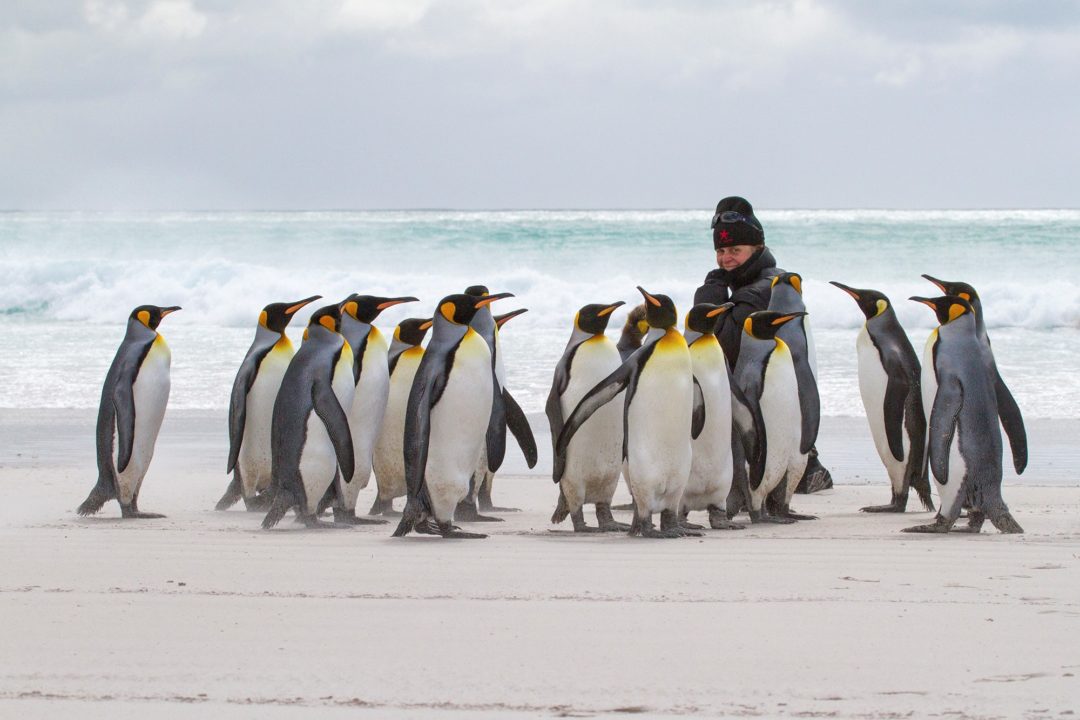 Falkland Islands: Penguins, Albatross, Marine Mammals and so much more!
DECEMBER 5tH to DECEMBER 12th, 2020
$5,999 per person double occupancy
$1,250 Single Traveler Supplement
The Falkland Islands, home to five species of penguins, are one of the last untouched wildlife wonders of the world. Unspoiled beaches, islands and cliffs provide a natural safe-haven for hundreds of species that have made the Falklands their home. Watch albatross soar gracefully through the air against a backdrop of beautiful blue sea and sky. Elephant Seals and Southern Sea Lions breed here, the possibilities for enjoying this extraordinary wildlife experience are endless, as are the photographic opportunities.