Join us as we explore exotic destinations, observe wild creatures in their natural habitats, and experience local cultures. Our travelers are guided by local wildlife experts and experienced zoo staff. They get immersed in wilderness landscapes and introduced to individuals who have taken on the task of safeguarding our planet's precious biological diversity.
Our goal is to inspire through experience and education; so, please join us for a tour. It could very well turn out to be the adventure of a lifetime!
Have questions? Ready to sign up for a trip? Contact us! conservation@houstonzoo.org
Vacation Destinations - Check Back for New Offerings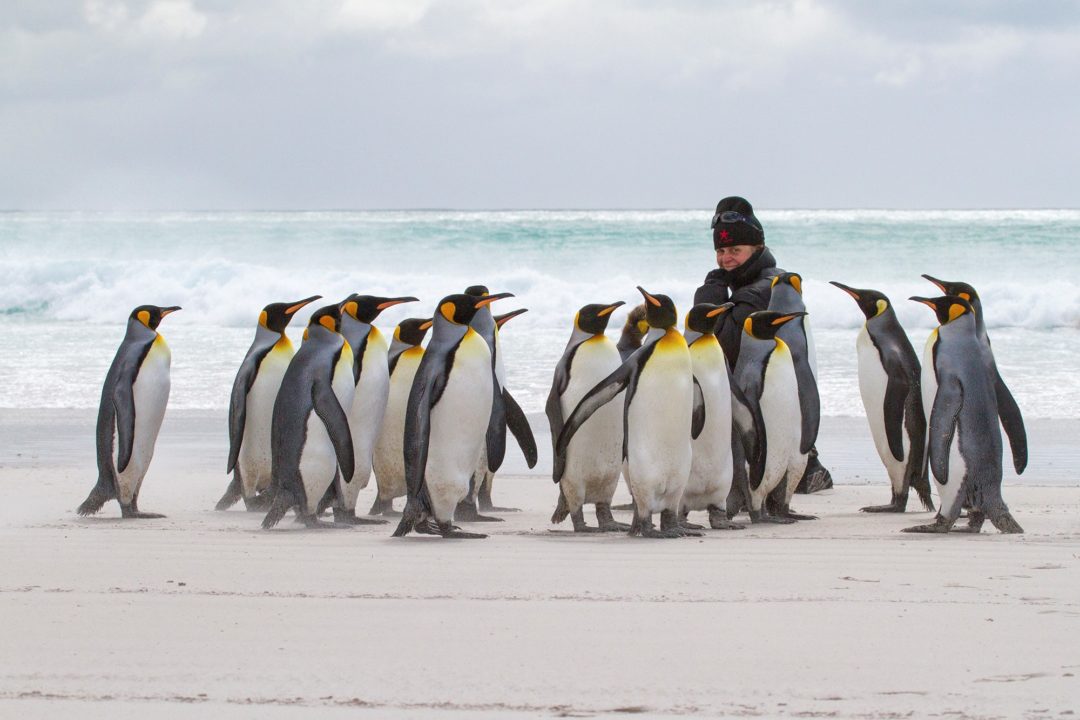 Falkland Islands: Penguins, Albatross, Marine Mammals and so much more!
DECEMBER 5tH to DECEMBER 12th, 2020
$5,999 per person double occupancy
$1,250 Single Traveler Supplement
The Falkland Islands, home to five species of penguins, are one of the last untouched wildlife wonders of the world. Unspoiled beaches, islands and cliffs provide a natural safe-haven for hundreds of species that have made the Falklands their home. Watch albatross soar gracefully through the air against a backdrop of beautiful blue sea and sky. Elephant Seals and Southern Sea Lions breed here, the possibilities for enjoying this extraordinary wildlife experience are endless, as are the photographic opportunities.