Party Packages Include
Two-hour private rental of one of three pavilions in the John P. McGovern Children's Zoo
25 birthday party passes for children and adults including Zoo admission and unlimited carousel rides
Seating for up to 50 people in the indoor pavilions and up to 35 people in the outdoor pavilion
Two six-foot tables for food and gifts
Reusable plastic table covers
Post-event trash and clean-up service
Opportunity to purchase additional items including entertainment, food and additional birthday party passes
Please note that balloons and inflatables are not allowed on Zoo grounds.
Pavilions & Pricing
Blue Pavilion Package – $400
Open air pavilion – picnic tables seat up to 35 people
Red or Yellow Pavilion Package – $450
Indoor pavilion with heating and cooling
Seven 48-inch round tables seat up to 50 people
Birthday Party Enhancements
This educational experience includes a private experience for you and your guests interacting with one of our keepers and two animal ambassadors. Guests will learn about the importance of the animals and their habitats, as well as be able to touch and take photos. This experience lasts approximately 30 minutes.
Please note that animal experiences are subject to weather conditions and animal welfare. We are unable to accept special requests for specific animals. Animals include the giant rabbit, dwarf rabbit, hedgehog, armadillo, opossum, chinchilla, various snakes, various lizards, baby alligator, turtle, and various birds.
Purchase additional birthday party passes that include Zoo admission for adults and children and unlimited carousel rides. Additional passes must be purchased no later than seven days prior to your reservation and cannot be purchased at the gate. Passes must be scanned for admission to activate the unlimited carousel rides.
Receive a special discount when purchased in advance with your Birthday Party Package! Guests have the unique opportunity to interact with our Masai giraffe family at the feeding platform. Each ticket includes three pieces of lettuce. Feedings occur daily at 11:00 a.m. and 2:00 p.m. dependent on weather and giraffe participation.
Tickets must be purchased seven days prior to your reservation. Giraffe feeding tickets are $7 each when purchased at the ticket window.
By adopting an animal, you are supporting education and conservation programs at the Houston Zoo and around the world! Choose to adopt a gorilla, Malayan tiger, giraffe, rhino, Asian elephant or Chilean flamingo. Birthday Adopt-An-Animal packages include a plush toy and personalized certificate for the birthday child.
This package is presented in a reusable bag upon your arrival to your pavilion. Offer is only available at time of booking.
Worried your guests will misplace their passes if given in advance? Add the greeter service to your party and guests may pick up their birthday party passes at the Main or Medical Center Entrance (if applicable) on the day of your party.
The greeter service is for two hours at the entrance and time of your choice.
A professional face painter will be stationed inside your rental pavilion for the duration of your two hour reservation for your guests exclusively! Let us arrange the arrival and set up of the face painter.
This service must be reserved at least three weeks in advance.
The following menu items are available to be added to your birthday party package:
Large Pepperoni or Cheese Pizza (each) – $24.00
Large Veggie or Supreme Pizza (each) – $24.00
Fresh Fruit Tray for approximately 20 guests – $46.00
Vegetable Tray for approximately 20 guests – $41.50
Cupcakes (per dozen) – $38.00
Assorted Drinks (12 oz) – $2.71 per can
Just Water  – $3.79 per carton
Lemonade Dispenser – $27.00
All catering orders must be placed at least three weeks prior to the event. Menu options include paper products and utensils. Prices do not include 22% support charge and 8.25% sales tax.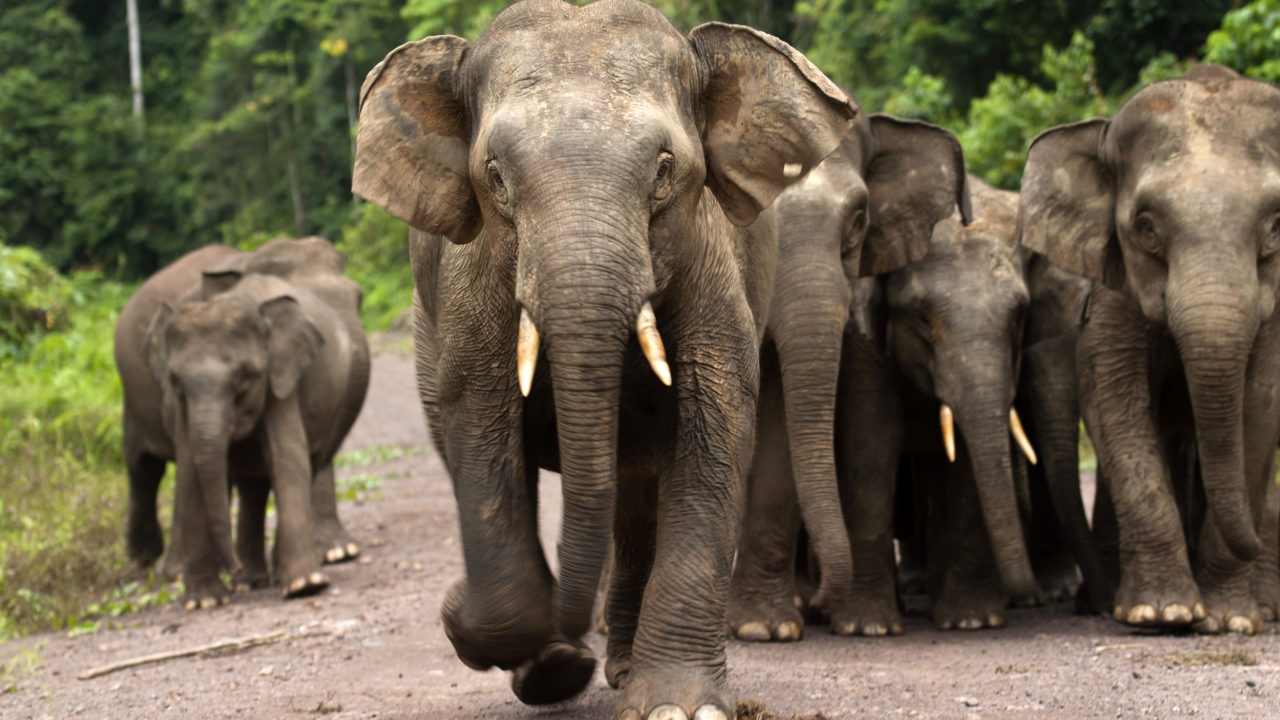 Saving Wildlife Together!
Consider sending invites, Party Passes and maps digitally. Saving paper helps protect forest habitats. Choose party supplies made of recycled content and reduce the amount of single-use items you buy. Encourage guests to use the recycling bins in the pavilions. Remind your guests that balloons are not permitted on Zoo grounds, as they pose a threat to wildlife, specifically sea turtles that mistake them for food. Bubbles are a fun alternative to balloons and are available to purchase in the gift shop!