Upcoming Professional Development Opportunities for Educators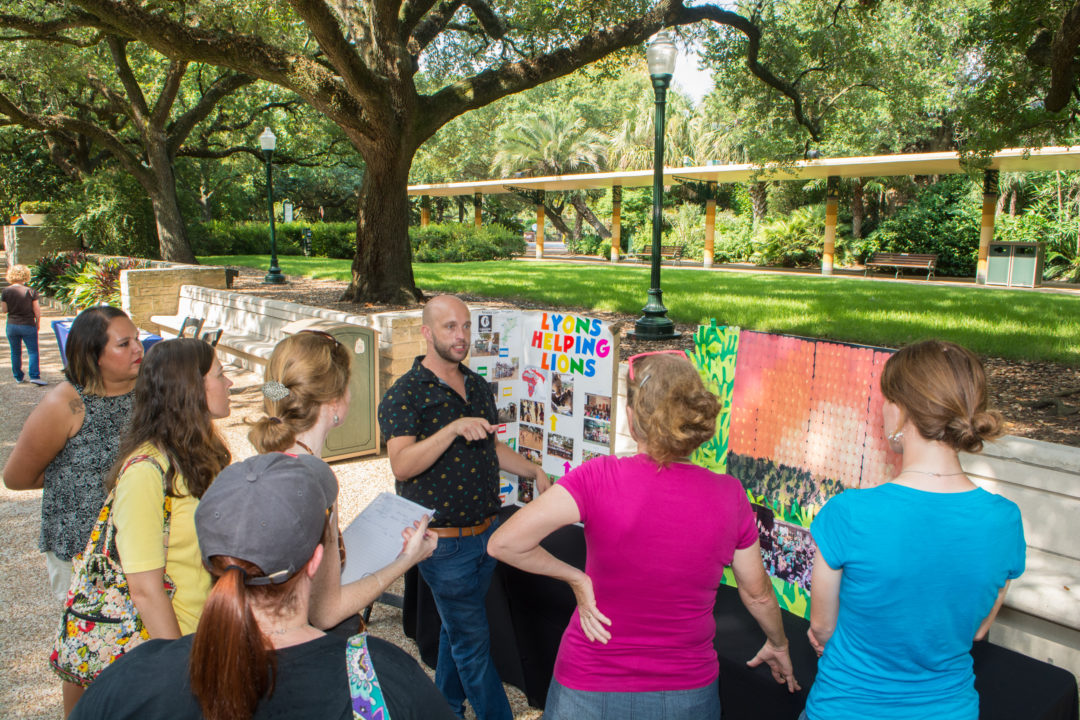 Educator Day
Saturday, February 9
9:00 a.m. to 3:00 p.m.
Ideal for all Grade Levels
Come learn what the Houston Zoo has to offer at our annual Educator Day! This conference-style event allows educators a chance to learn about new activities to help you tie in STEM, nature, and conservation solutions in to your classroom. Meet our science partners from around the city and see what they have to offer you throughout the year. Take part in on-grounds tours and sessions that will help you incorporate animals and saving wildlife actions in to your classroom. Registration includes admission to the Zoo, free resources, activities, and so much more!
Educator Day is supported by Kolache Factory.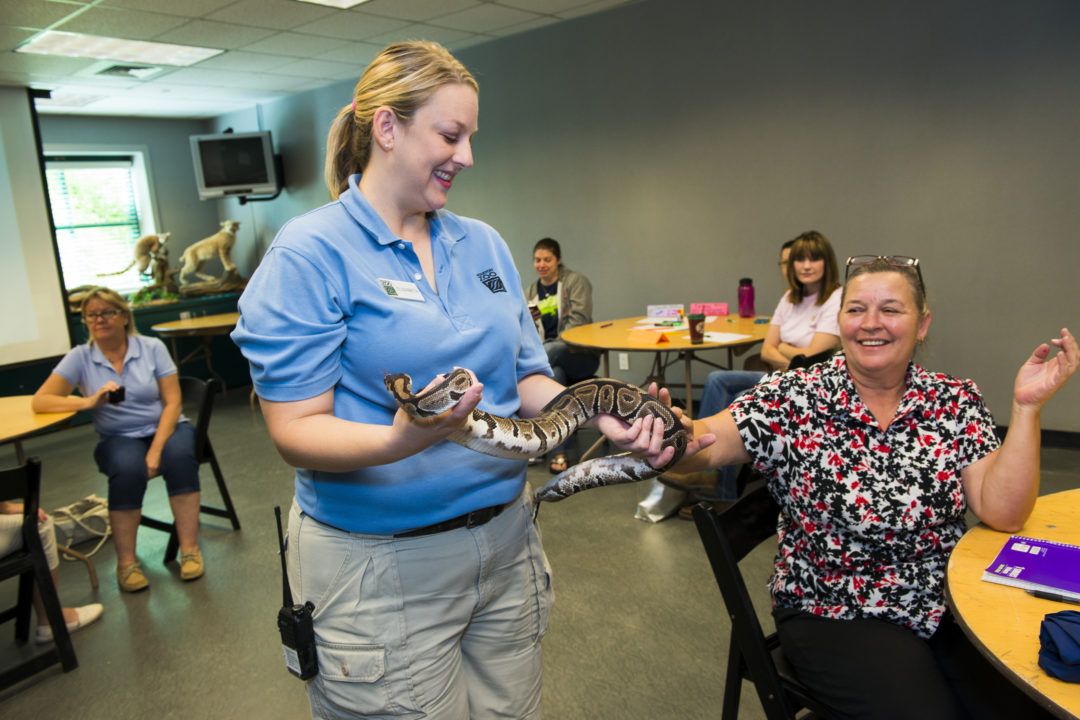 Educator Workshop
Nature Based Learning
Saturday, March 23
9:00 a.m. to 3:00 p.m.
Ideal for all Grade Levels
Discover new ways to help your students fall in love with nature! Children have a natural affinity with nature. Evidence shows that regular contact with nature enhances creativity, boosts academic performance and ultimately increases focus, attention and enthusiasm for learning. Through this workshop, teachers will learn techniques to help create meaningful connections between their students and the natural world in their classroom every day.
Frequently Asked Questions about Educator Events
What is the difference between Educator Day, Educator Workshops, and Educators Night Out?
All Educator Events at the Houston Zoo are open to all educators.  Pre-service teachers, administrators, home school teachers and classroom educators are welcome.
Educator Day is our conference-style day where educators can choose which sessions they would like to participate in.  Educators can earn 3 or 6 hours of continuing education. Participants enjoy special animal presentations and tours during this annual program.  While we provide light refreshments, lunch is on your own.
Educator Workshops are six hour programs throughout the school year that focus on tips, tools, and techniques for incorporating animals and conservation actions into your classroom.  Educators can earn 6 hours of continuing education.  Participants will take part in staff led, front of scenes tours and meet Houston Zoo ambassador animals.  Lunch is provided.
Educators Night Out are evening sessions that focus on hands-on STEAM activities that align with a conservation initiative at the Houston Zoo.  We provide different activities that align to a variety of grade levels. Special animal presentations and front of scenes tours are included in this annual program.  Light appetizers and drinks are provided.  This event is 21 and up.
Where do I park?
Parking in Hermann Park and the Zoo's main lot on Hermann Park Drive is limited, so consider arriving early. Should the main lot be full or Hermann Park Drive is closed, other parking options include the Memorial Hermann Medical Plaza at 6400 Fannin. This facility does charge a parking fee. There are also parking lots located throughout Hermann Park.
Where do I enter for the Educator Event?
Everyone participating in Educator Events at the Zoo will need to enter through Gate 8 to check-in. Gate 8 is located near the main parking lot of the Zoo. If you are looking at the main entrance, Gate 8 is 200 feet to the left. It will be open for registration from 8:45am-9:00am.
When do I receive my certificate?
Certificates for all Educator Events will be e-mailed to participants within a week of the program.  When checking in for any program, please ensure that we have your correct e-mail on file.
Why do I need a wristband and what is it for?
Wristbands will indicate participation for Educator Day. Everyone participating in Educator Day will need wristbands in order to have access to the Brown Education Center. Confirmation forms are not required but may be helpful.Upon arriving, please allow time for check-in and distribution of wristbands and general information.
Other Educator Events do not require a wristband.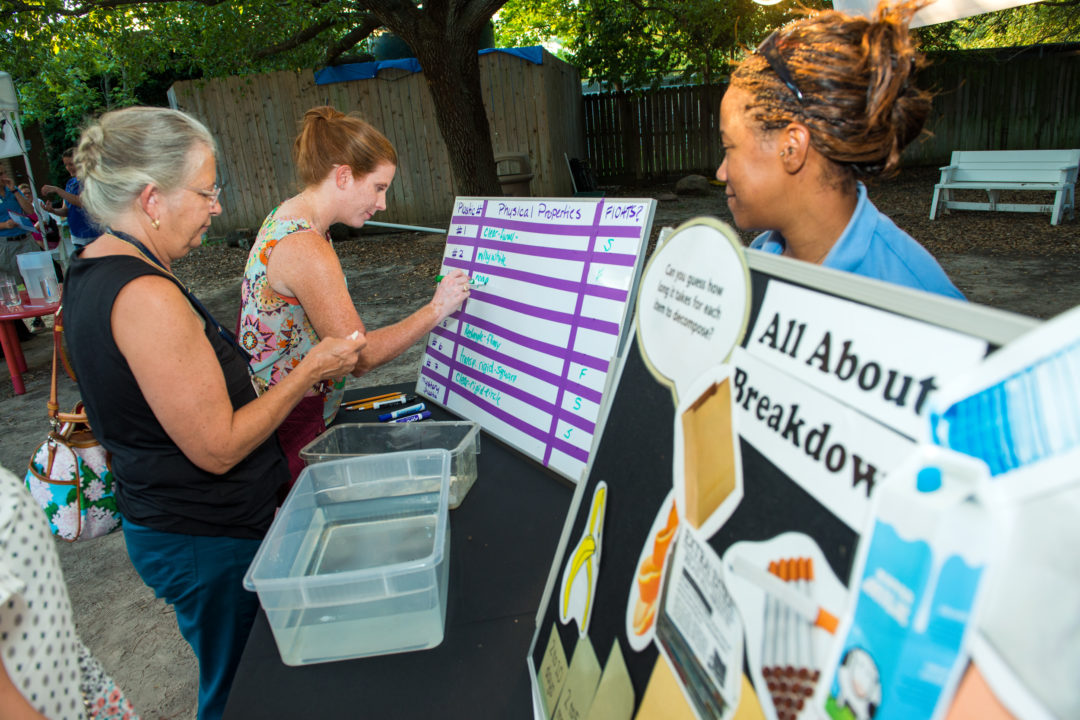 Educator Open House
Thank you to all the educators that attended our 2018 Educator Open House! We hope you left with some great ideas on how to save animals in the wild in your new school year. We look forward to seeing you at more events this Fall!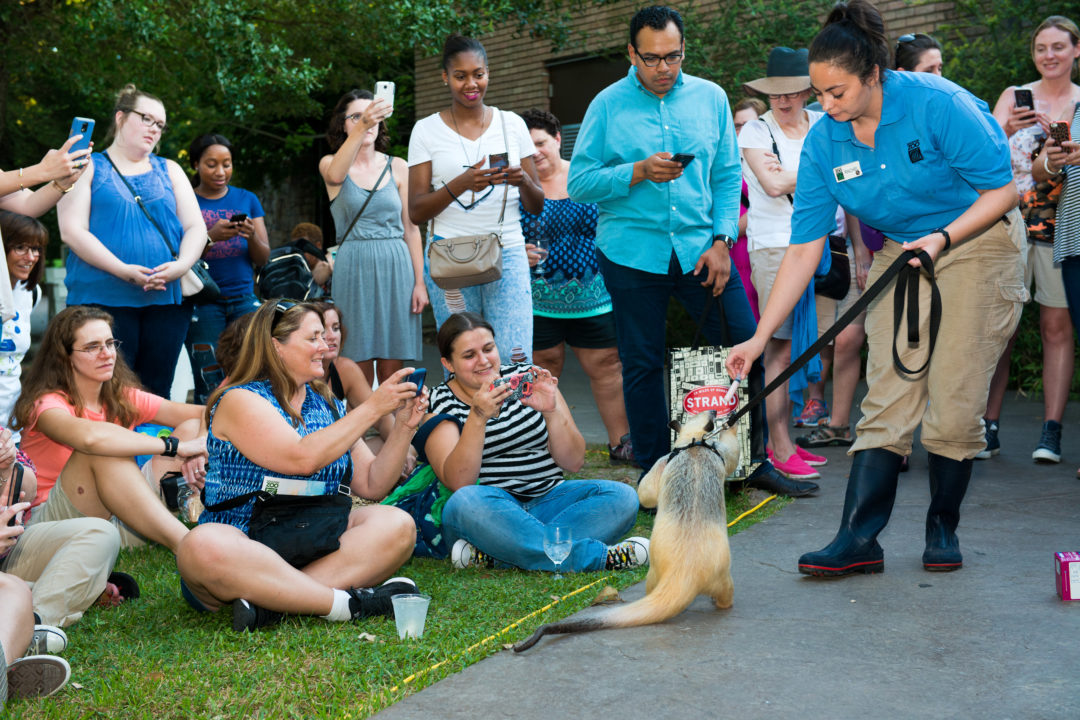 Educators Night Out
Thank you to all the educators that attended our Texas Wildlife event! We hope you enjoyed learning about activities that you can do with your students while also sharing how they can help save animals in the wild. We look forward to seeing you at another educator event this school year!
Educators Night Out is supported by Saint Arnold Brewing Company.
Beverages for Educators Night Out and Breakfast for Educator Day supported by