Unique Animal Art
Our keepers work to enrich the lives of the animals in their care every day by introducing fun, interesting, and complex activities, such as painting, to the animals' daily routine. Using non-toxic paint on canvas and a little help from their keepers, our animals create their very own masterpieces. From paw prints to broad brush strokes, each artists' creation is one of a kind.
Your purchase includes: an unmatted flat canvas, a photo of the animal artist, and shipping & handling (international freight may accrue extra postal fees).
Please note: Due to the holiday season, any paintings purchased after May 15th may not make it to their intended destinations by Christmas. We ship all packages using Priority shipping and tracking numbers are e-mailed.
Artist Profile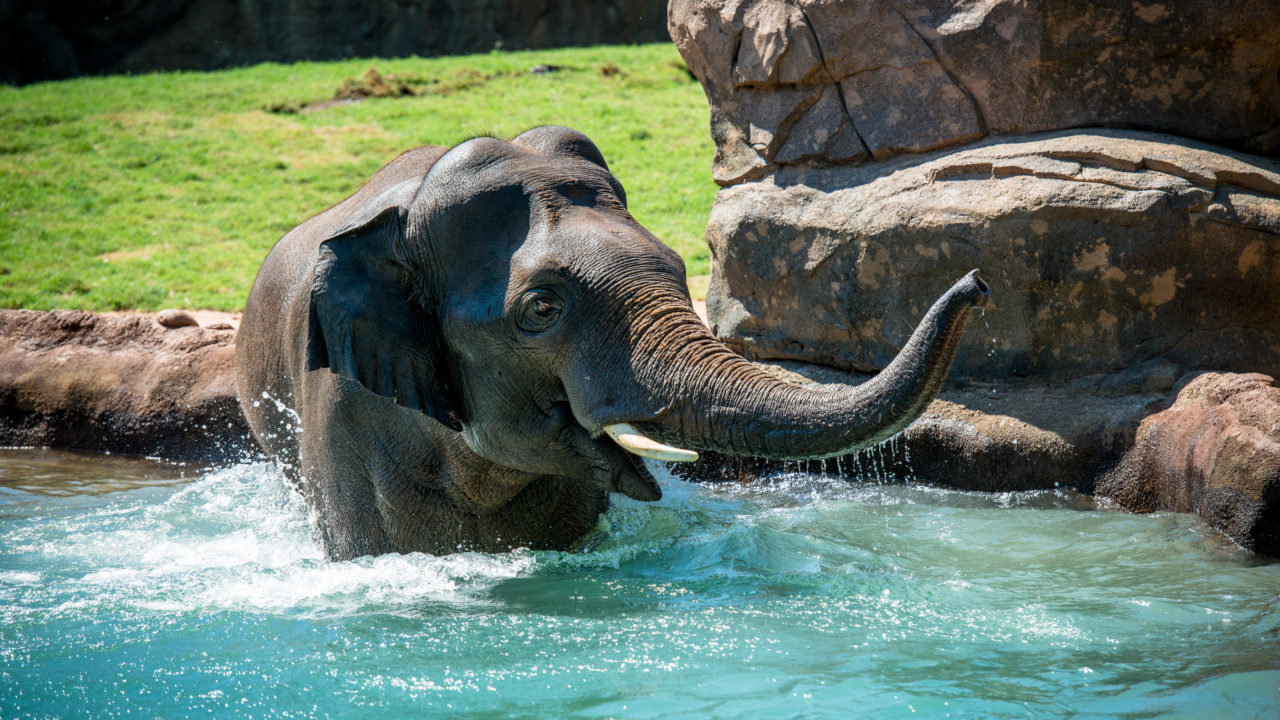 Asian Elephants
Our Asian elephant herd loves to paint, and they each have their own unique style. To make their signature elephant kisses, our elephants (with the help of their keepers) gently press their noses to the canvas leaving the special heart shaped print behind. Everyone gets in on the fun- even our patriarch Thailand. Painting is a great way that our animal care team creates meaningful relationships with each of our elephants and we love to see what creations they come up with.
Artist Profile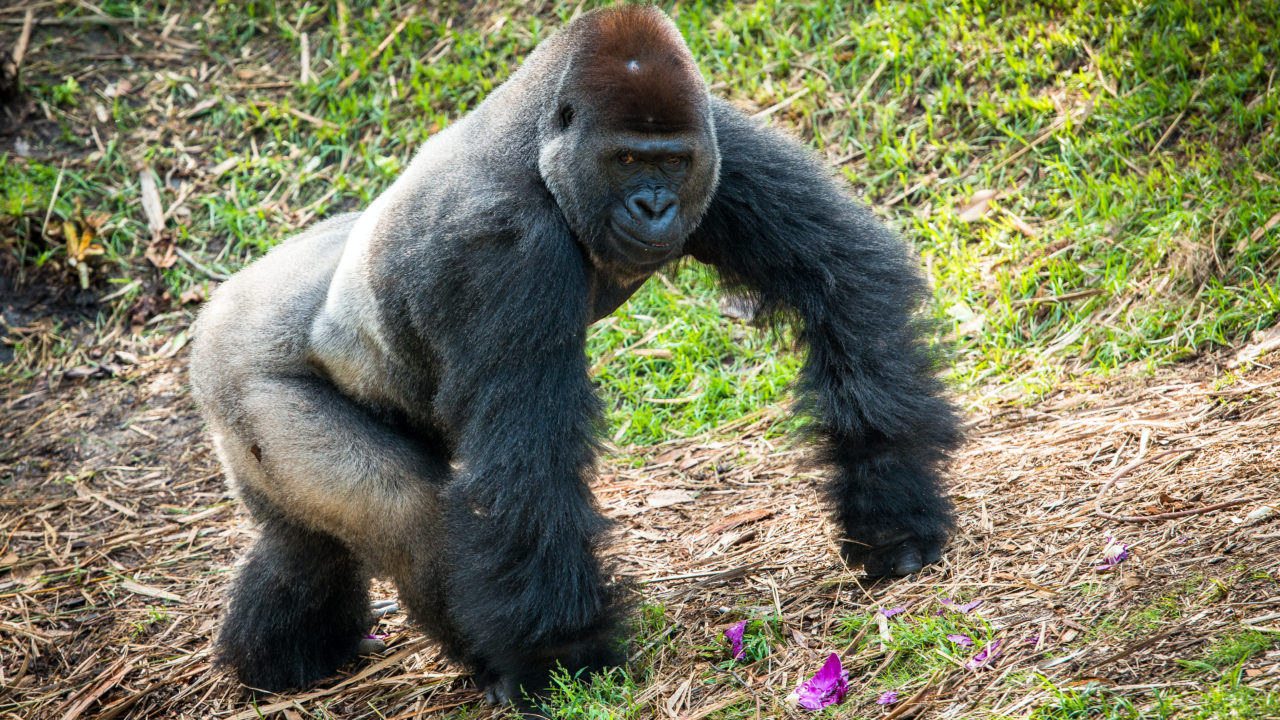 Western Lowland Gorillas
The keepers at the Houston Zoo work to enrich the lives of the animals in their care every day by adding interesting and complex activities to their daily routines. Enrichment activities are fun for both animals and keepers, and painting is an engaging activity that our Gorillas enjoy. Mike is known for leaving his signature circular wisps on the canvas, while Chaka sweeps his paintbrush from side to side filling up the space with his bold strokes. Henry, TJ and Leom, our newest additions, are adding their own flair to their art pieces as well. Each painting is unique, just like our Gorilla family. 
Artist Profile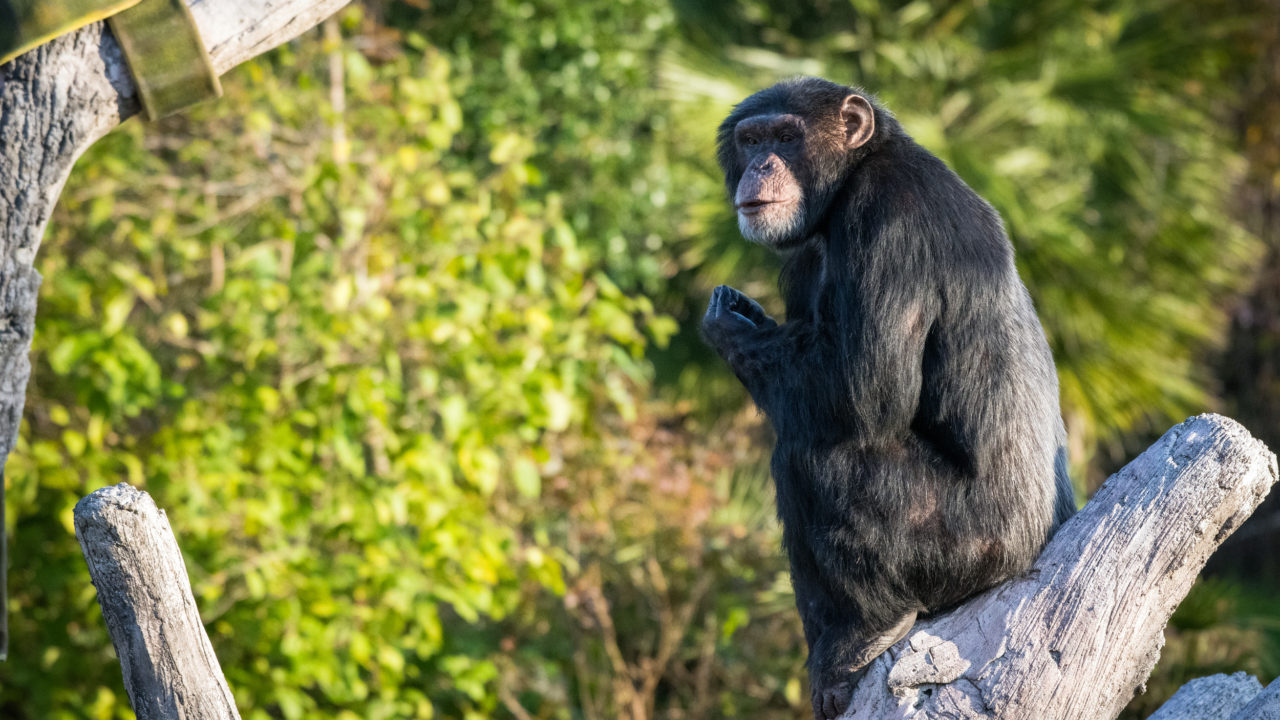 Chimpanzees
Our chimpanzee family enjoys painting and each work of art represents the temperament of the artists. Charlie is the oldest of the group, and a talented artist. Kenya may be tiny, but she has strong opinions. Scooter loves to play with the other chimpanzees in the group, while Maizey loves trainings with her keepers and trying new foods. Whether using gentle brush strokes, bold finger marks or occasionally various mixed mediums – their artwork is guaranteed to be one of a kind. 
Artist Profile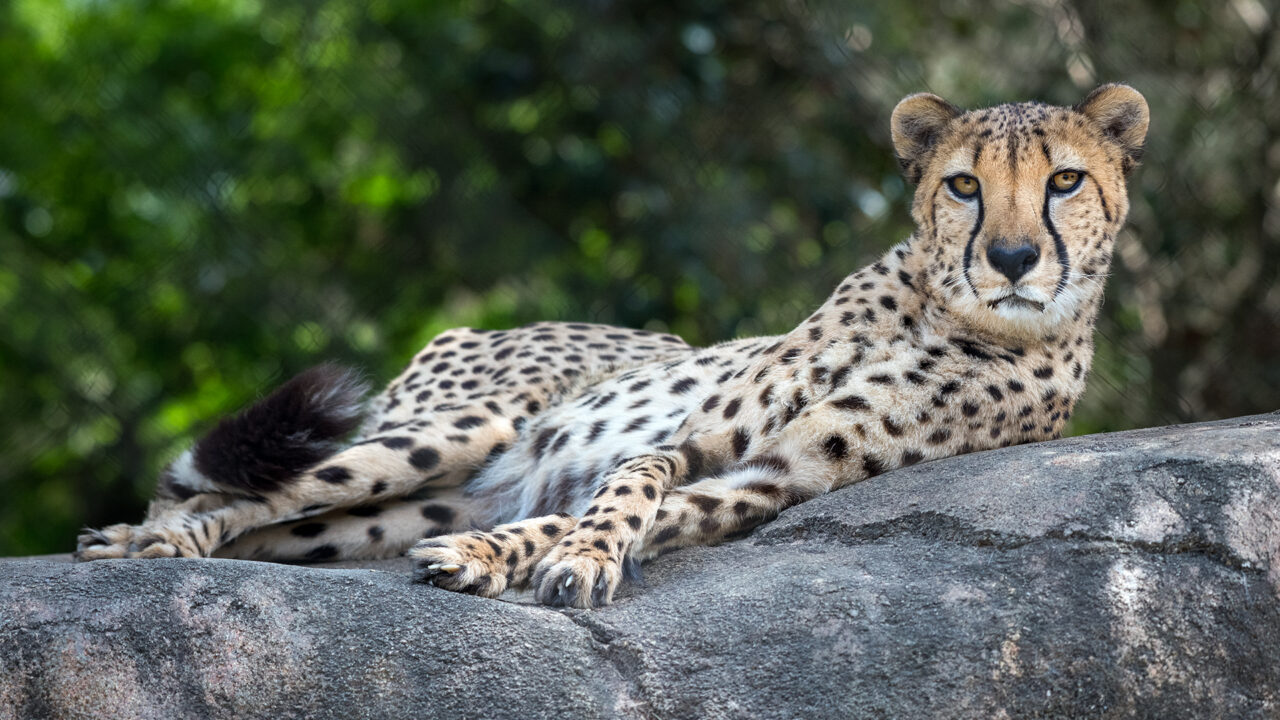 Cheetahs
It's not unusual to see Dash & Dinari enjoying early morning walks with their animal care team before the Zoo opens to the public. One-on-one interactions like these walks, along with opportunities to create one of a kind art pieces, strengthens the relationship between Dash & Dinari and their Zoo keepers. Beginning with a blank canvas, the brothers walk through the non-toxic paint and create dynamic paintings with their large paws (and the occasional tail swipe). 
Artist Profile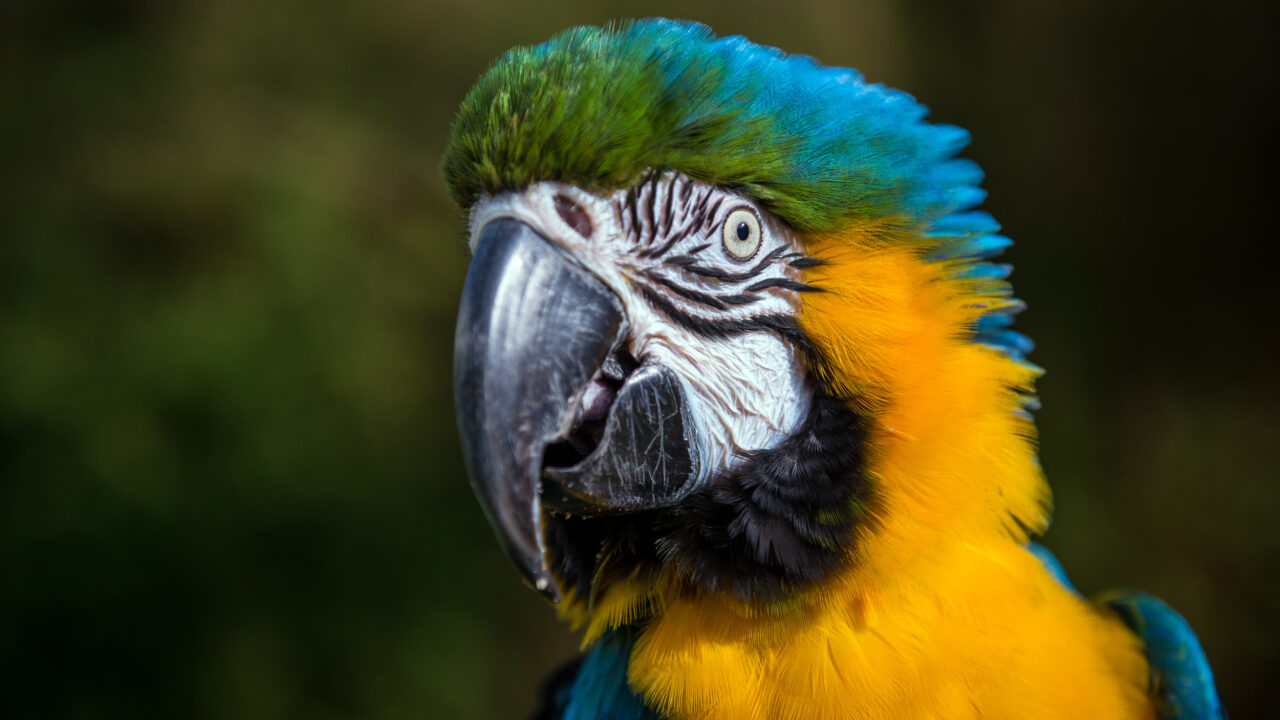 Denver- Blue and Gold Macaw
Denver is one of the most active Ambassador Animals and enjoys getting personal attention from his trainers. This colorful painter has a personality as bright as his feathers and can often be heard calling to his keepers throughout the day. Some of Denver's favorite snacks include almonds and sunflower seeds but if you offer him an orange snack, like a sweet potato piece, he will likely refuse! 
Artist Profile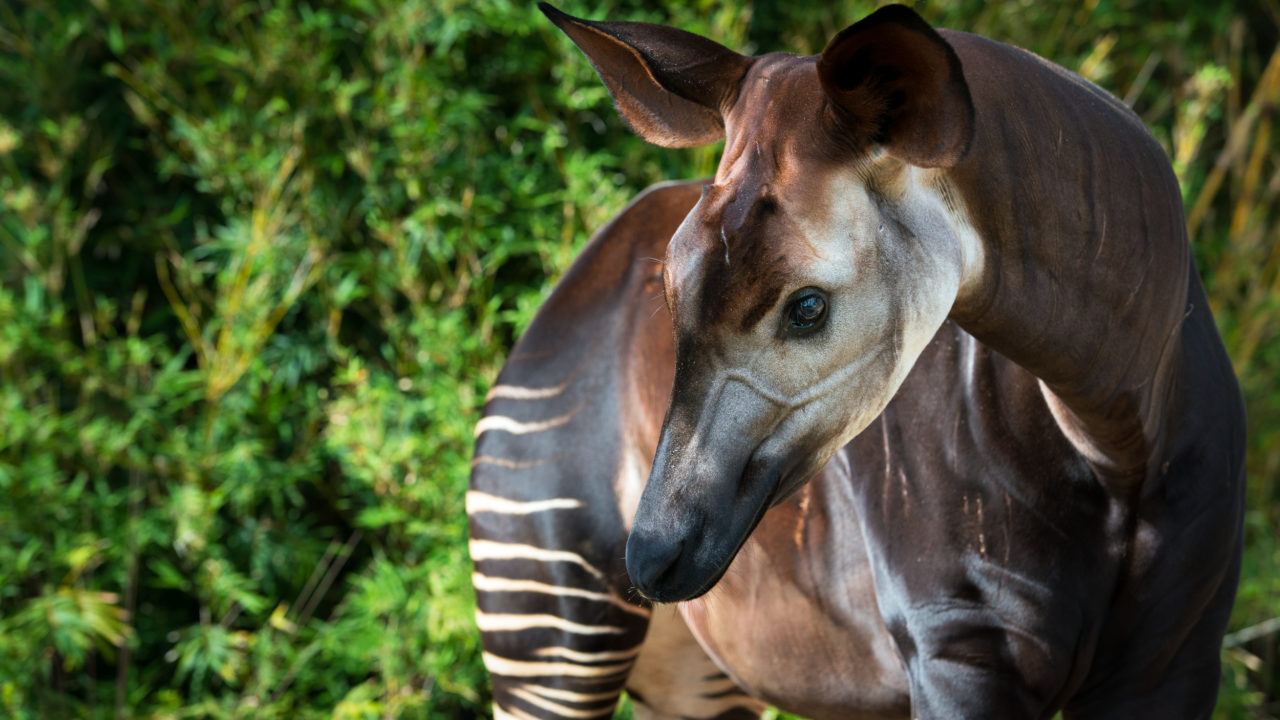 Okapi
Kwame is 22 years old and has lived at the Houston Zoo since 2002. He loves attention from his animal care team and has never met a stranger. He is generally very curious about new people and enjoys participating in behind the scenes encounters where guests can spend time with him (and offer some of his favorite treats). Kwame participates in painting experiences by gently rubbing his face (and sometimes tongue) in the paint on the canvas, creating beautiful swirls of color. 
Artist Profile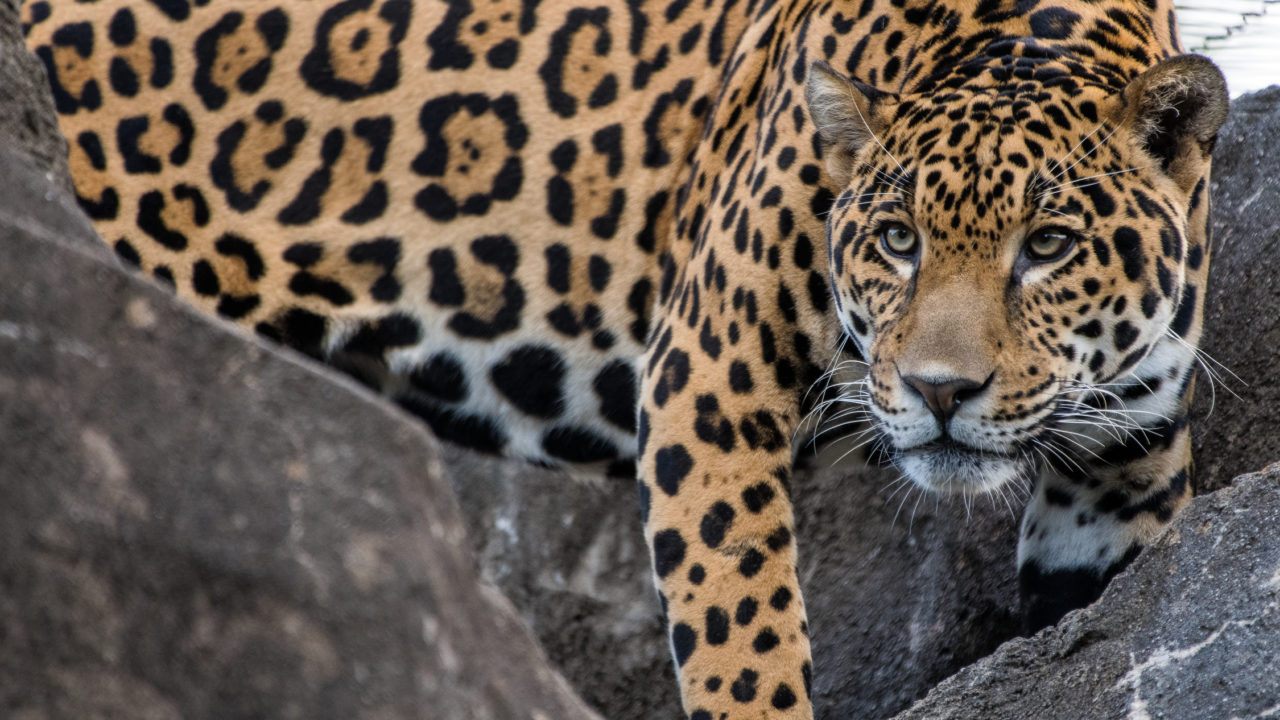 Jaguars
Tesoro came to the Houston Zoo in 2015, and Vida joined us in 2022. Tesoro loves playing with all kinds of Enrichment, including Boomer Balls and anything involving his favorite treat, goats' milk. He doesn't understand how big he is and can often be found fitting himself into small areas.  Vida is very smart and keepers say she seems to enjoy learning new behaviors. She can be shy and it takes time for her to warm up to new experiences and people. When our jaguars creates their art pieces it usually involves a lot of paint, meat, and patience. The paintings may contain paw prints, tail swipes and the occasional lick mark from their tongues.