The Keepers at the Houston Zoo work to enrich the lives of the animals in their care every day by introducing fun, interesting and complex activities, such as painting, to the animals' daily routine.
Animals enjoy painting using non-toxic paint on canvas and a little help from their keepers to create their very own masterpieces. From paw prints to broad brush strokes, each artists' creation is one of a kind.
Included in Your Purchase
Unmatted flat canvas
A photo of the animal artist with a short biography
Shipping & Handling *international freight may accrue extra postal fees
Artist Profile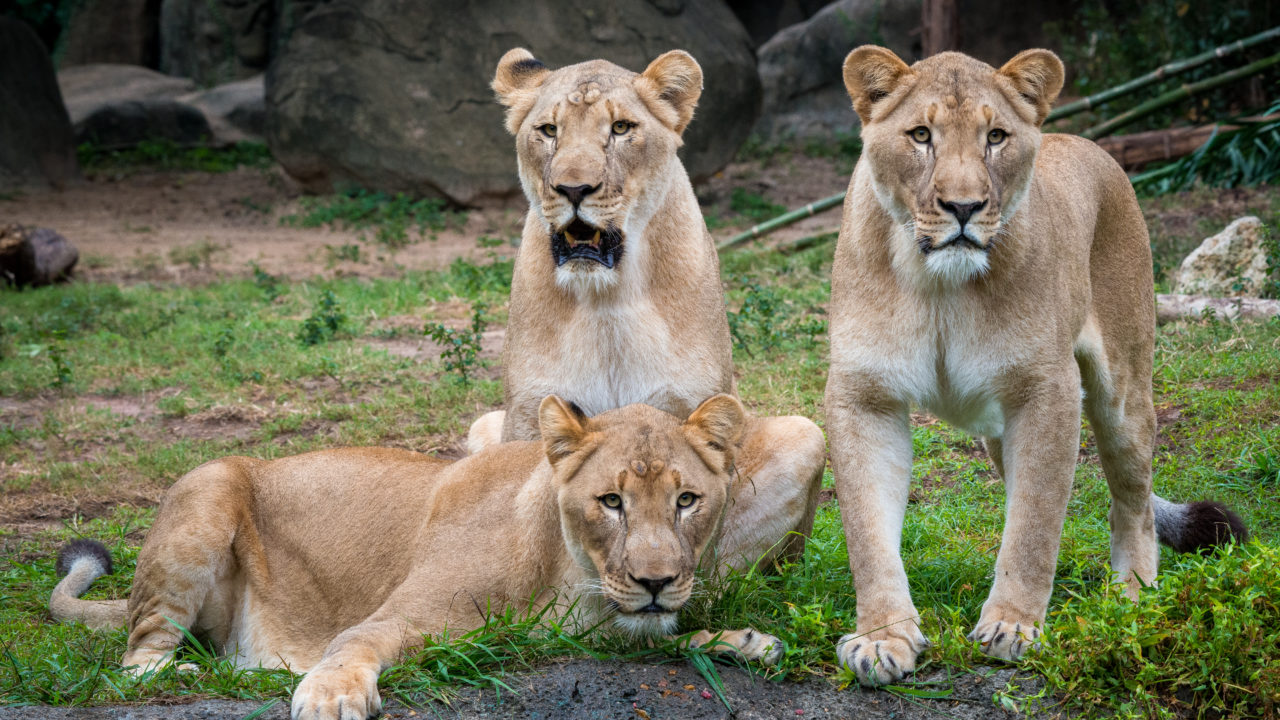 Lions
Each piece of art reflects the personality of our lion sisters and their special bond with their animal care team. Mattie, largest of the sisters, loves swimming in the moat and playing with enrichment. Nimue is known for mischief and is very curious. Uzima is the feisty one in the group and she likes to start games of chase with her sisters. With their unique style of painting, it's not unusual for these masterpieces to have paw prints, tail swipes and the occasional lick mark from their tongue.
Art by Lion Pride
Size: 16×20
$200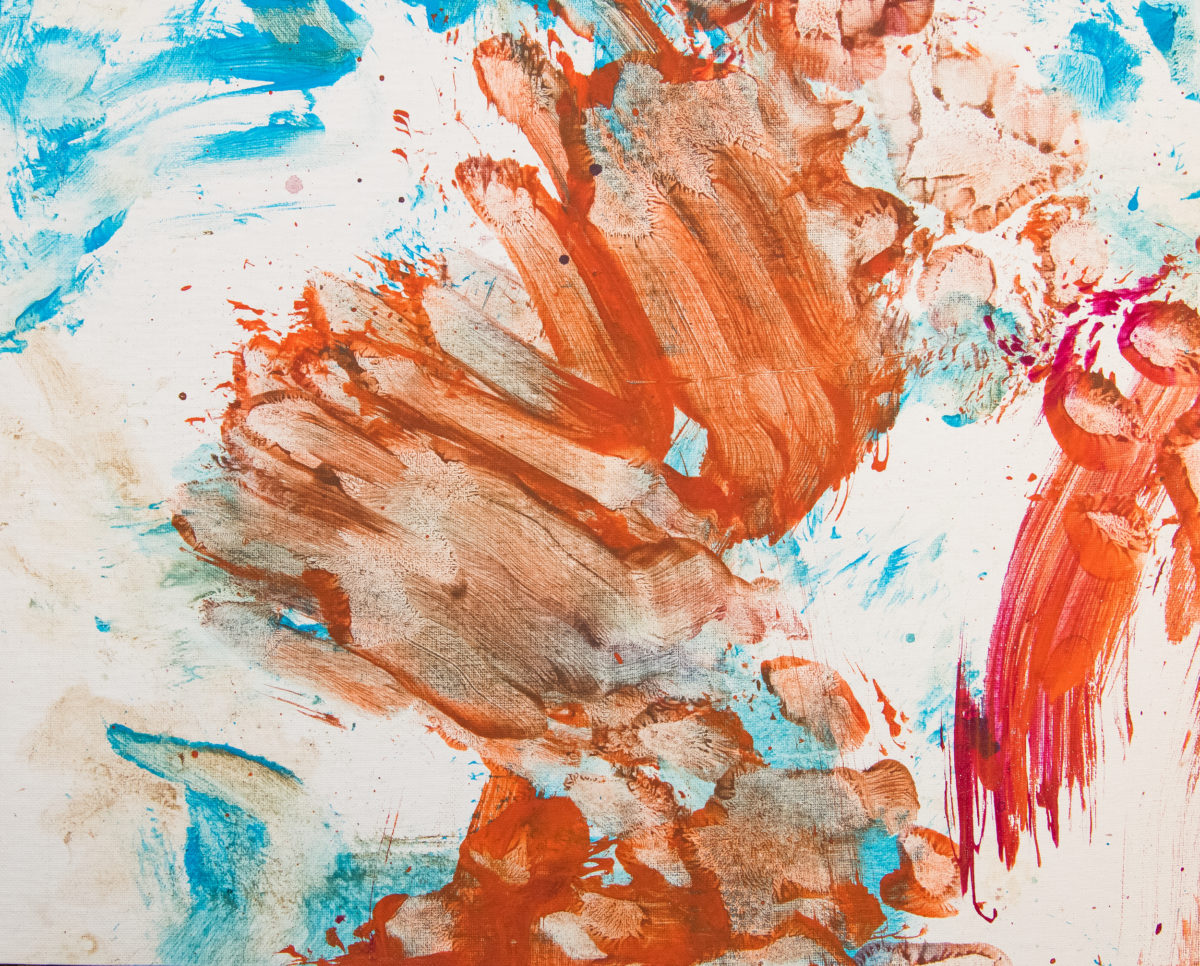 Size: 16×20
$200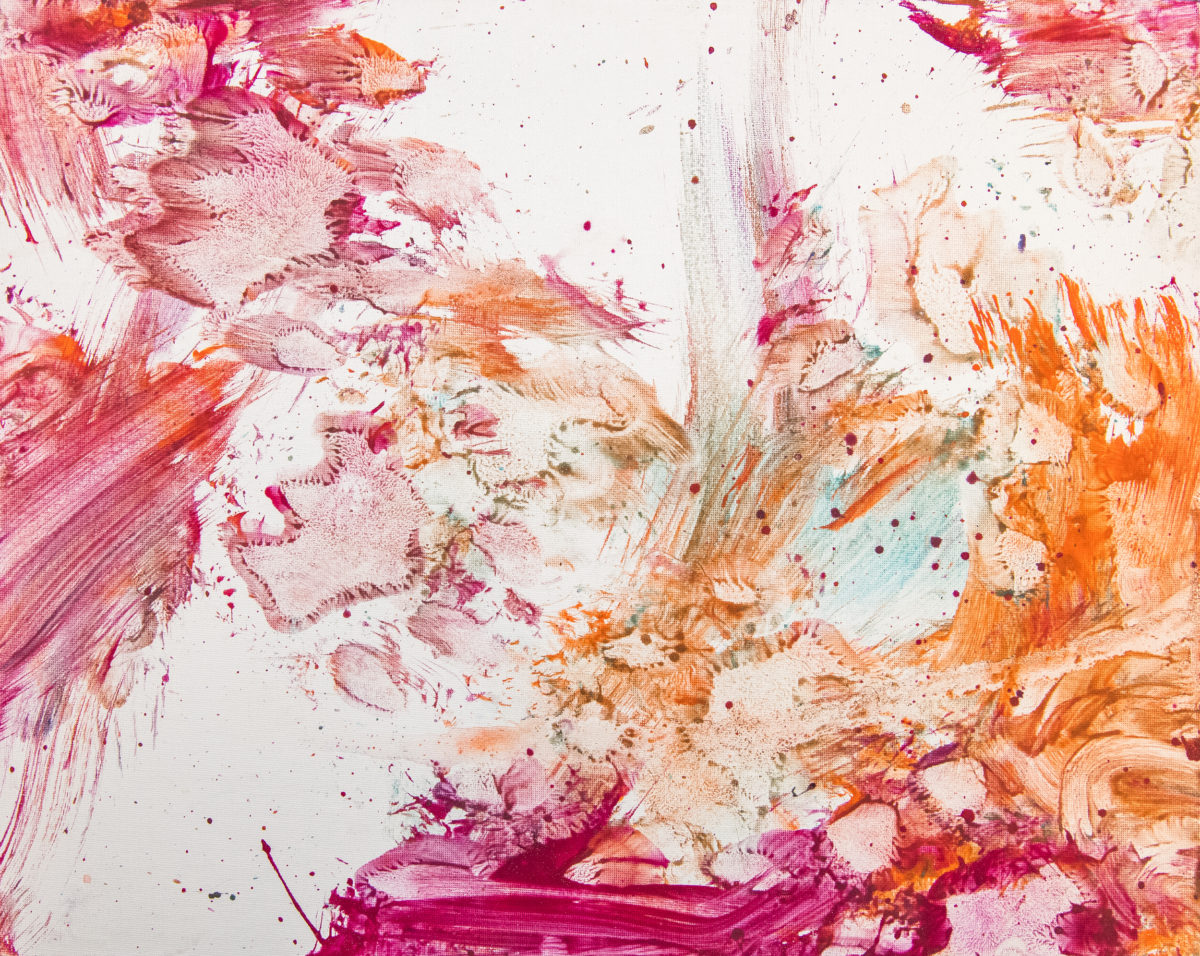 Artist Profile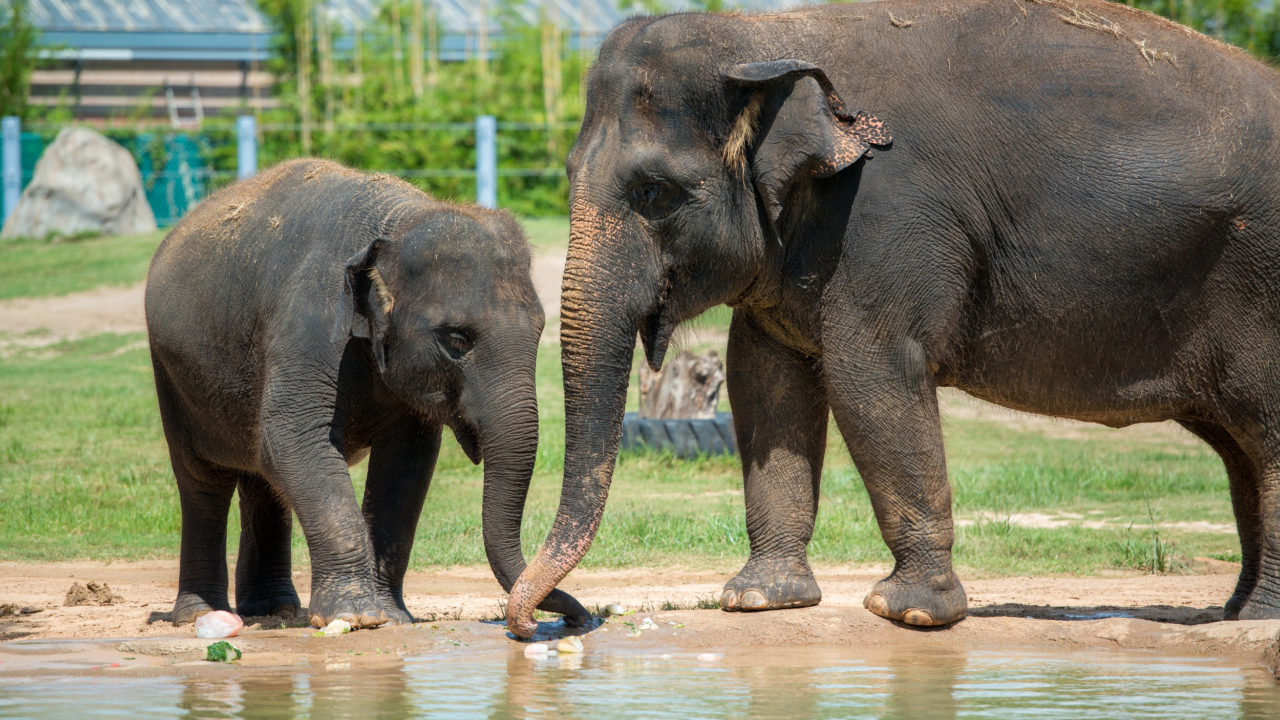 Asian Elephants
Our Asian elephant herd loves to paint, and they each have their own unique style. Gently holding a paint brush with their trunks, they sweep paint across the canvas to create one of a kind works of art. Everyone gets in on the fun- even our patriarch Thailand. Painting is a great way that our animal care team creates meaningful relationships with each of our elephants and we love to see what creations they can come up with.
Art by our Elephant Herd
Size: 11×14
$150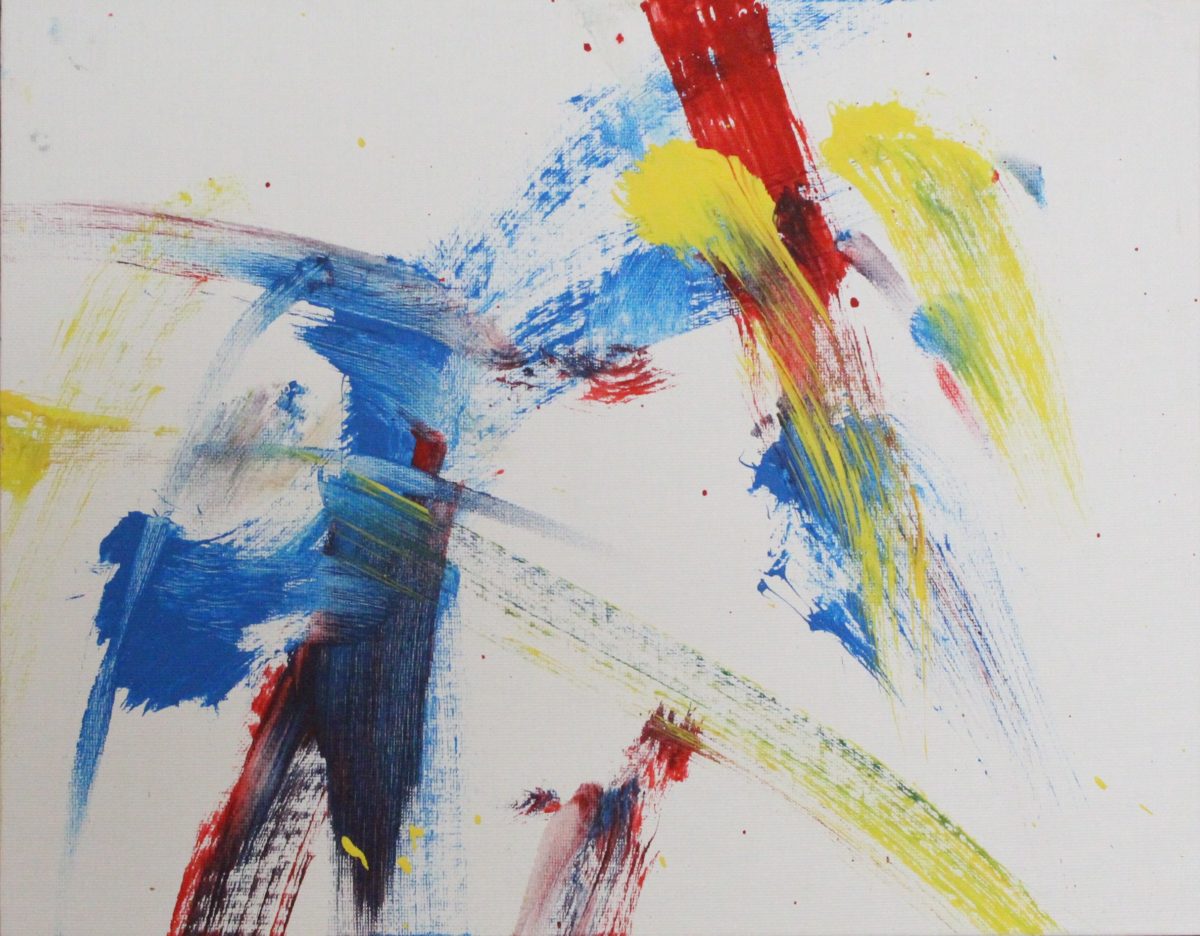 Size: 11×14
$150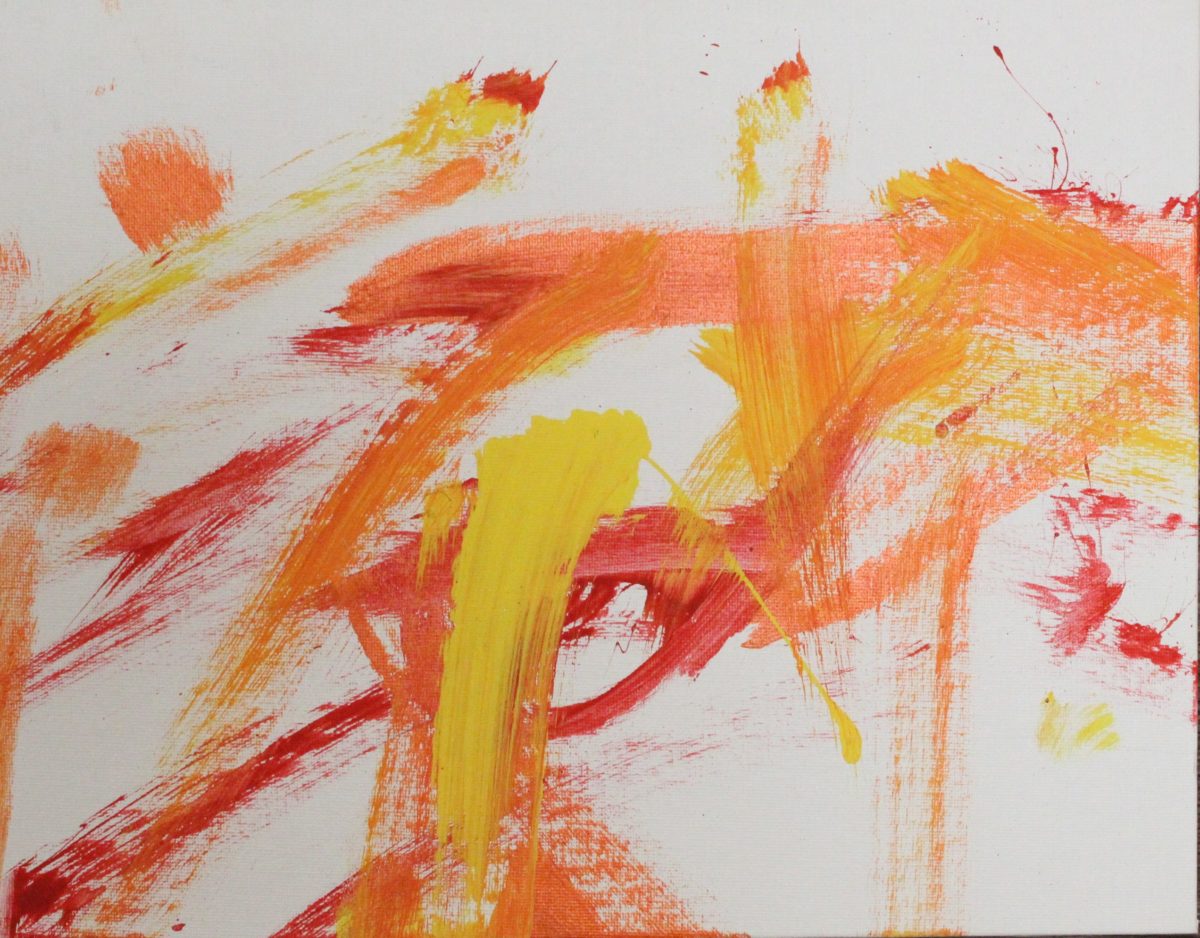 Size: 16×20
$200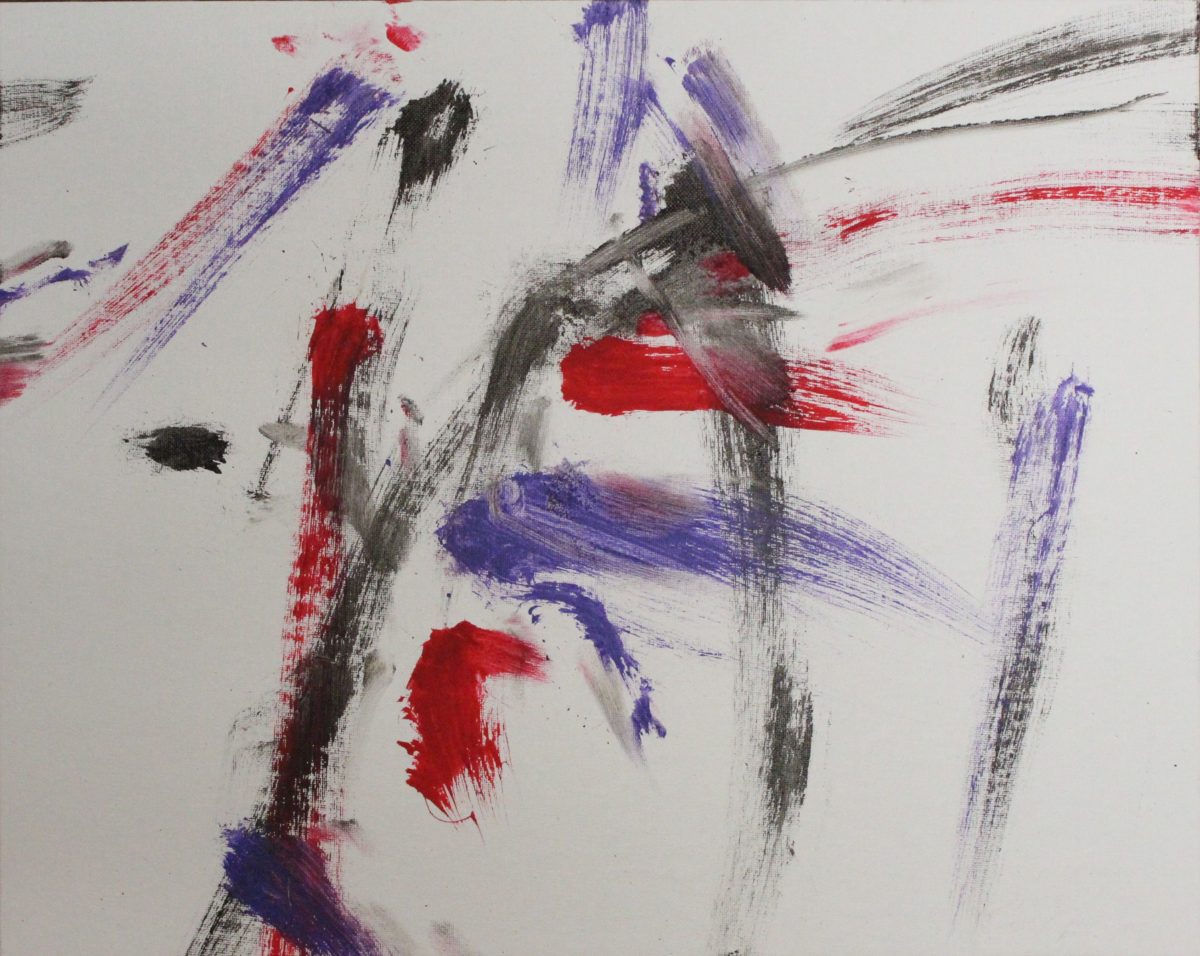 Size: 16×20
$200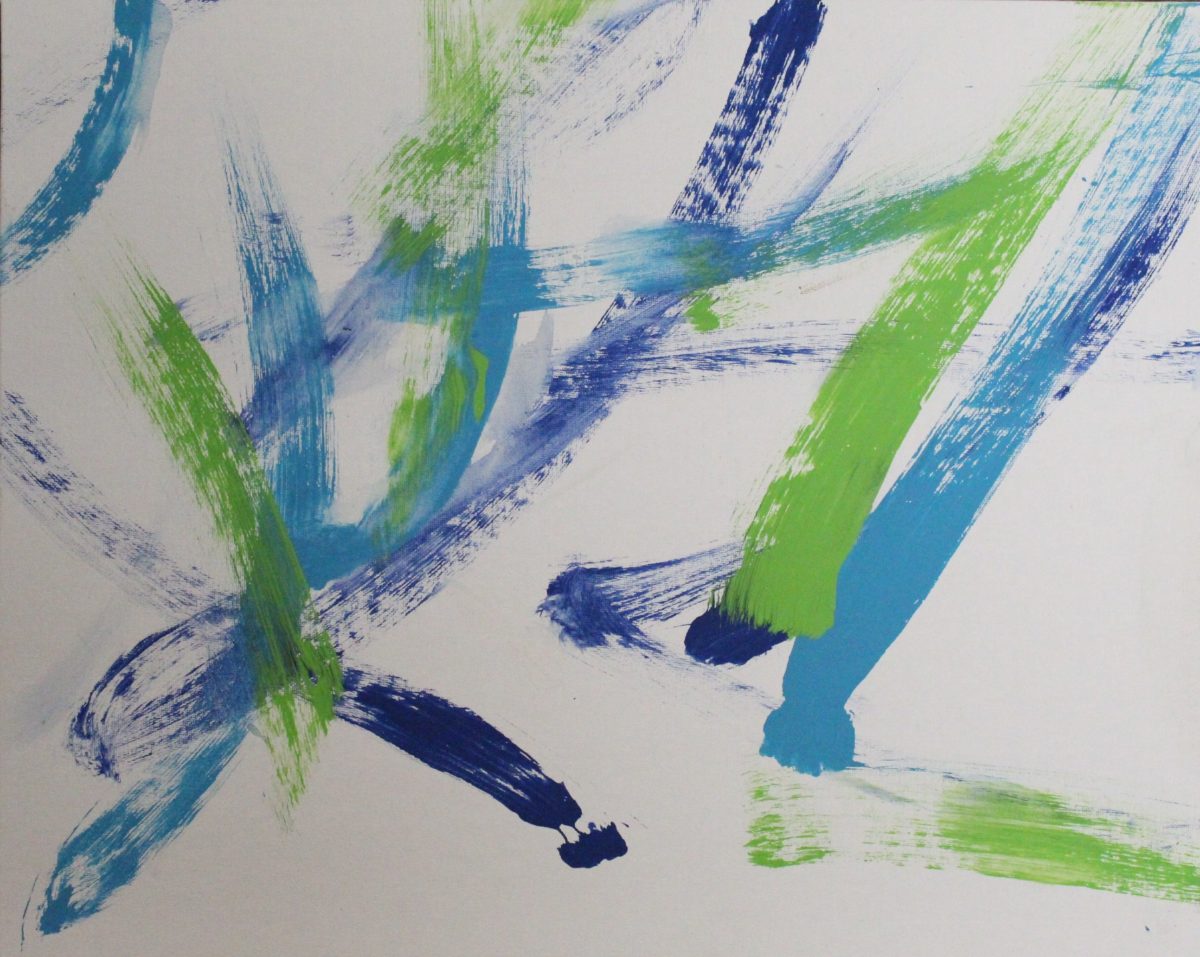 Artist Profile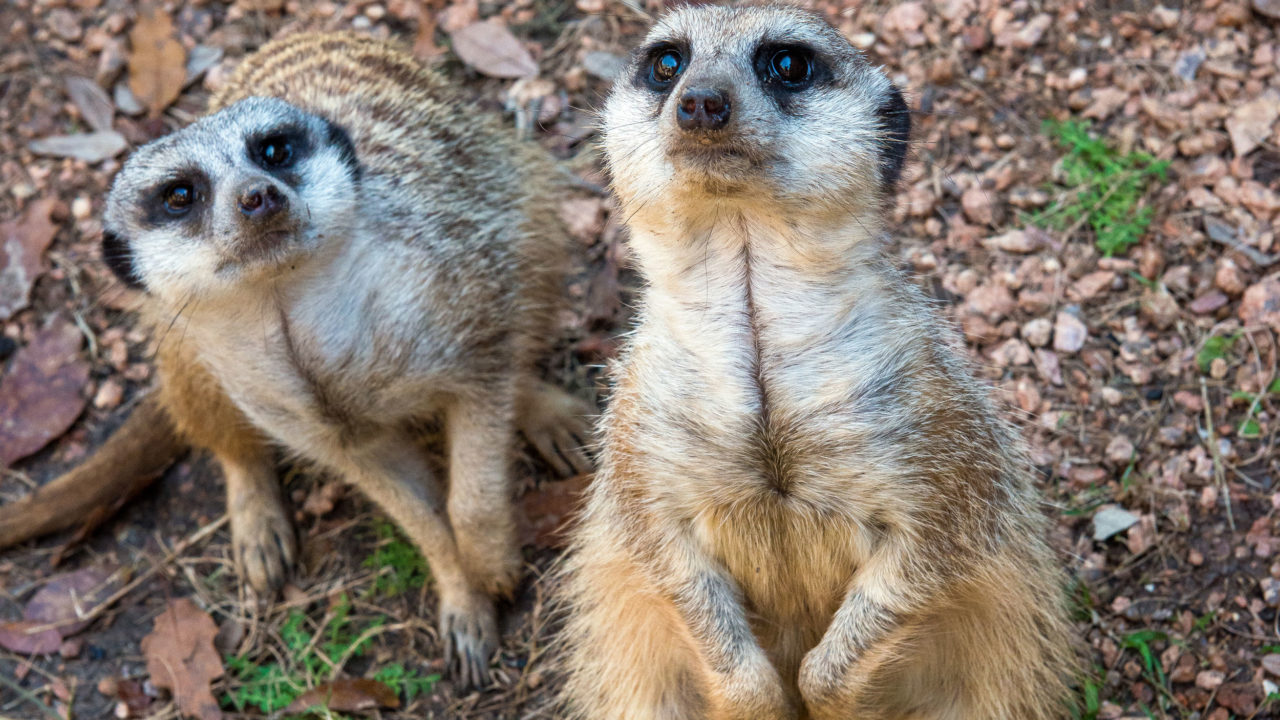 Meerkats
The meerkat mob will always make you smile as you watch these small creatures standing on their hind legs, absorbing the warmth of the sun on their bellies, furiously digging for food, or comically wrestling with each other. You can often see evidence of their tiny paws and sometimes even their tails on every piece of art they create.
Art by Meerkats
Size: 11×14
$150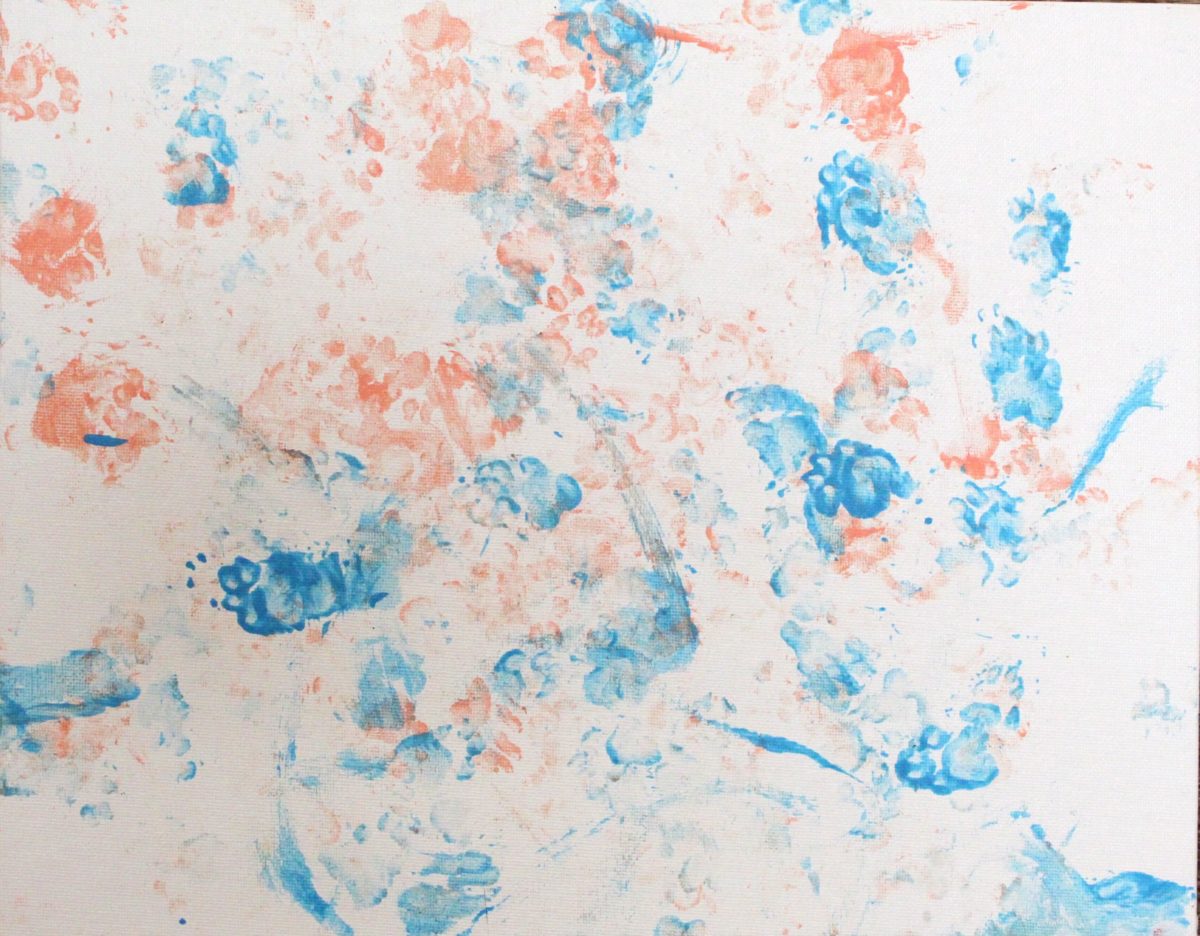 Artist Profile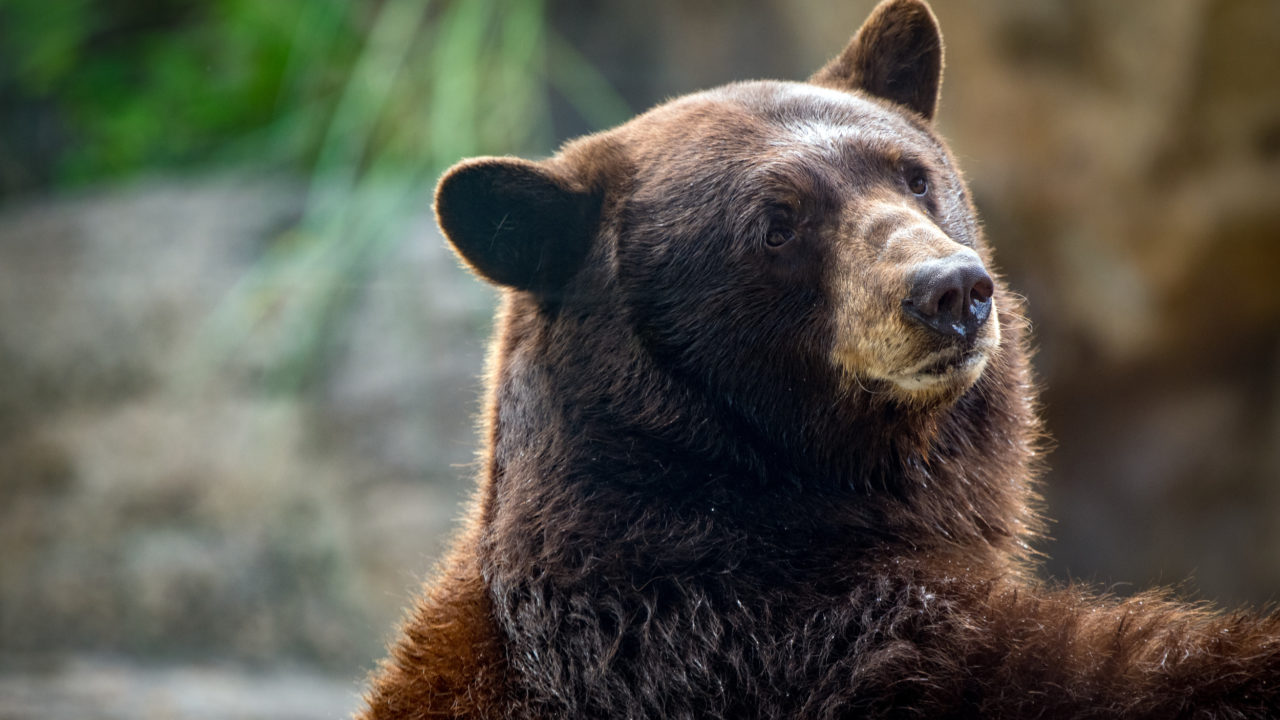 Belle and Willow: American Black Bear
Belle and Willow came to the Houston Zoo in 2013 from California where they were being fed by patrons of a restaurant and appeared to be orphaned. US Fish and Wildlife rescued them and asked the Houston Zoo if we could offer them a home. Belle, the larger of the two, can often be seen playing in the pool and rough-housing with Willow. Willow is the mastermind behind the brawn of Belle. She is smaller and enjoys engaging with her enrichment. Their artwork is dramatic and eye-catching, with full paw prints that can be seen across the canvas.
Animal Profile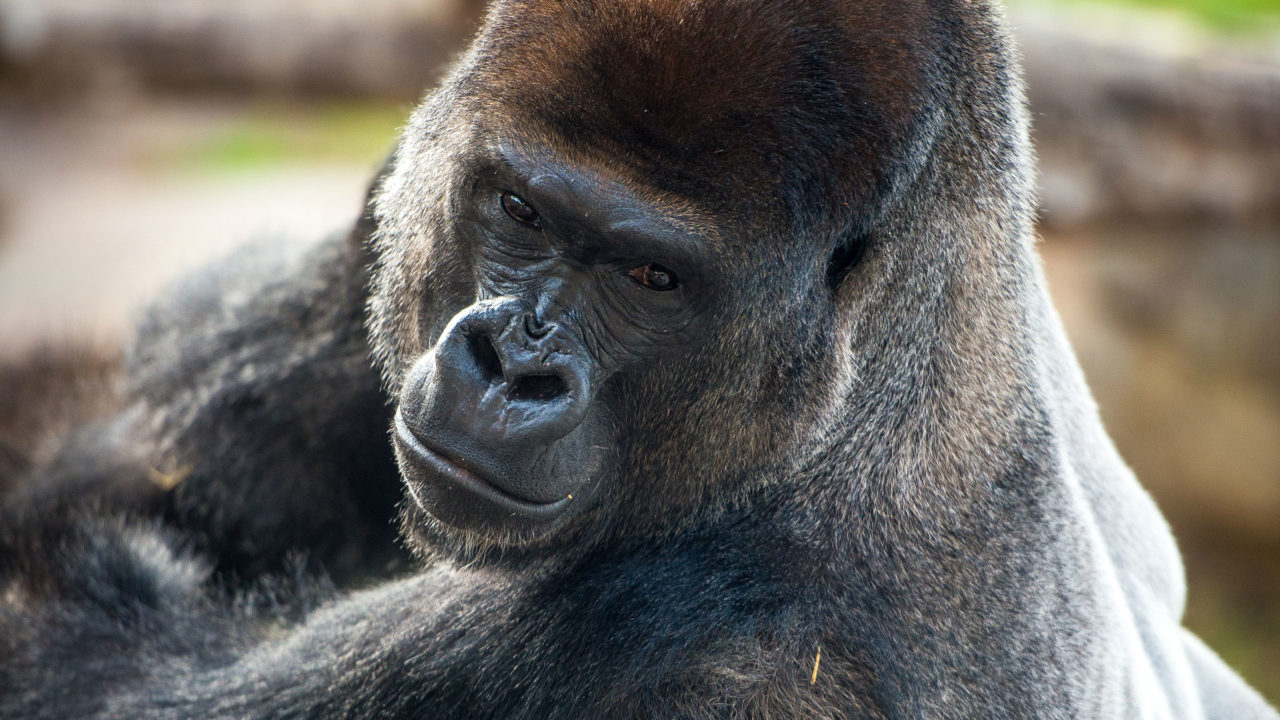 Gorillas
Using a modified paint brush that has an elongated handle, our gorillas love to make interesting art pieces that our more than meets the eye. Mike likes to make circular wisps on the canvas, while Chaka's painting is light and gentle. Each work of art showcases the gorillas special bond with their animal care team.
Art by Gorillas
Size: 11×14
$150
*Note: Colors on screen may appear brighter than the painting you will receive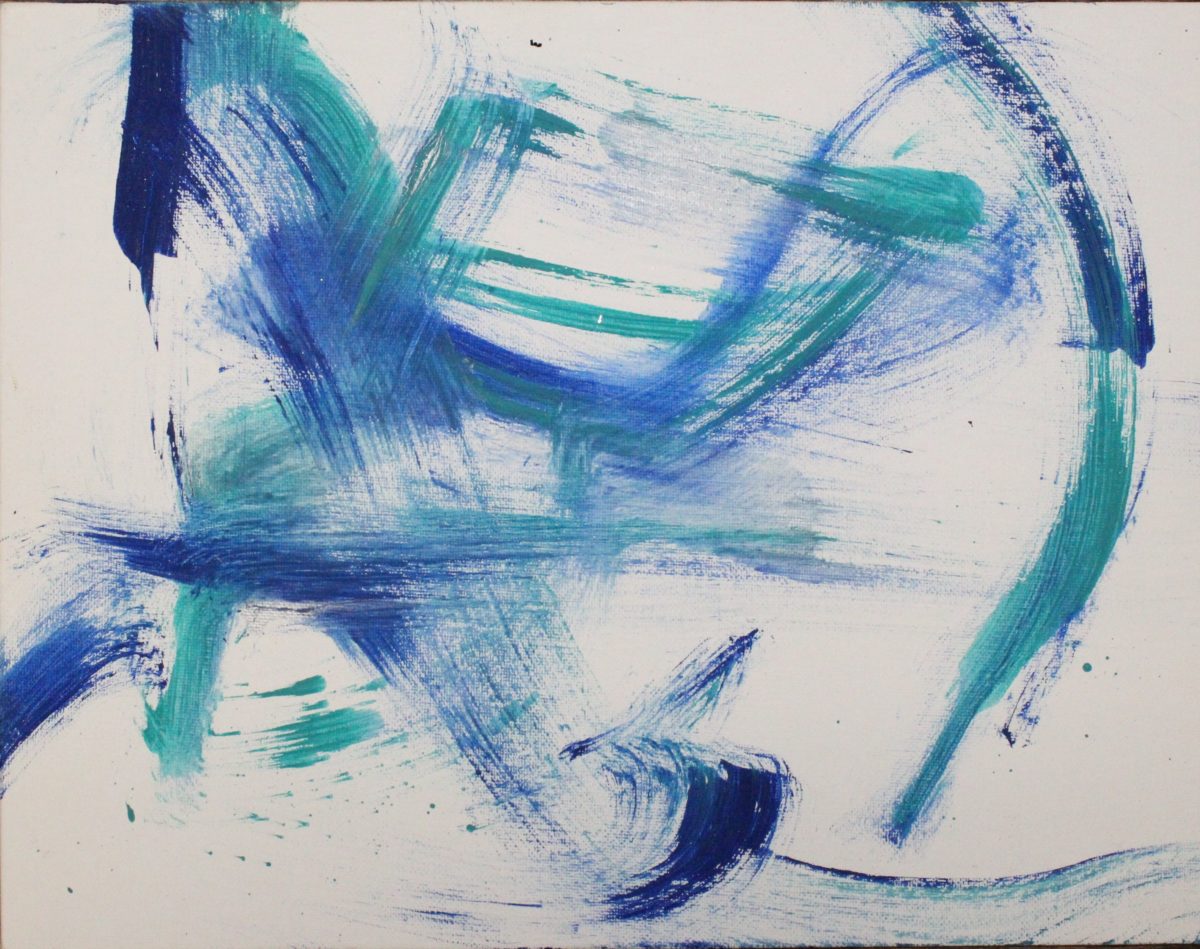 Size: 11×14
$175
*Note: Colors on screen may appear brighter than the painting you will receive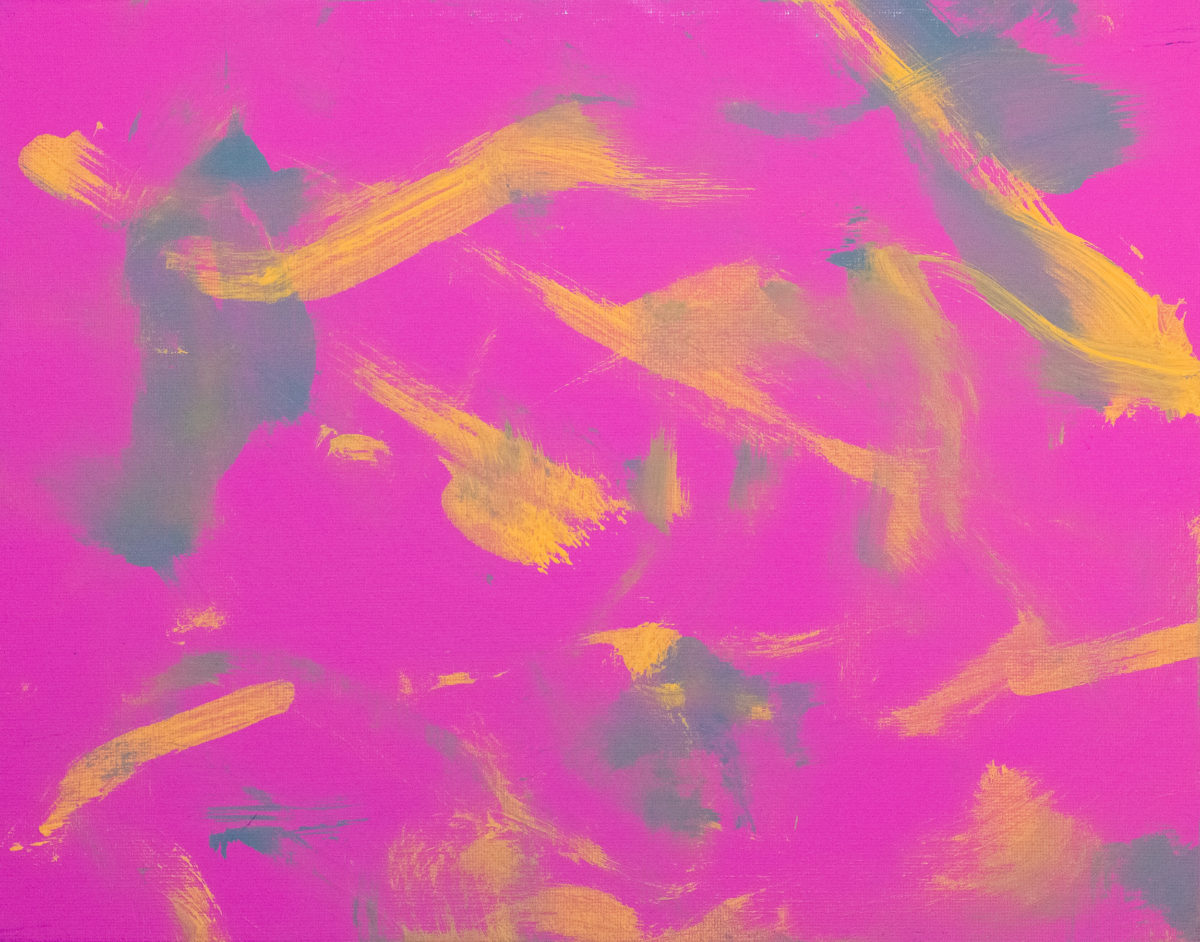 Size: 8×10
$95
*Note: Colors on screen may appear brighter than the painting you will receive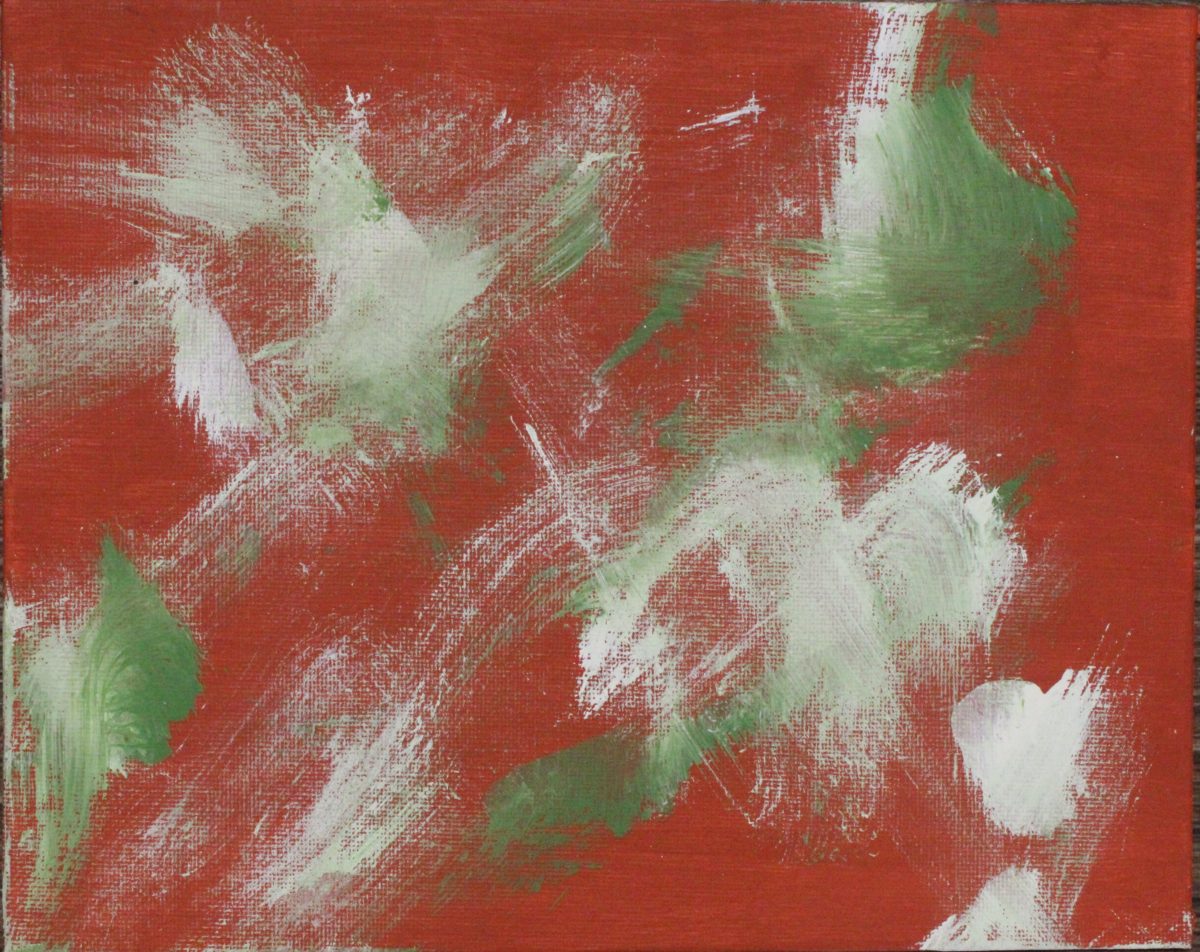 Artist Profile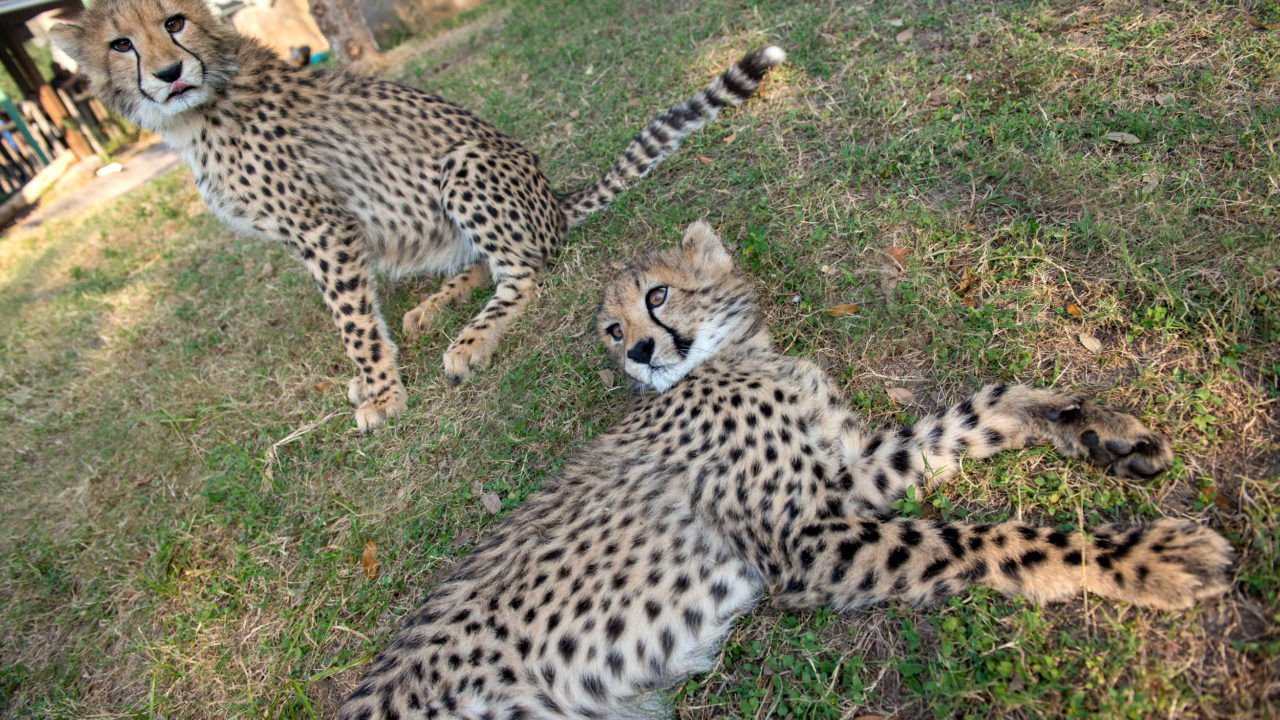 Cheetahs
It's not unusual to see Dash & Dinari or Kito & Kiburi enjoying early morning walks with their animal care team before the Zoo opens to the public. One-on-one interactions like these walks, along with opportunities to create one of a kind art pieces, strengthens the relationship between our cheetahs and their Zoo keepers. Beginning with a blank canvas, the brothers walk through the non-toxic paint and create dynamic paintings with their large paws (and the occasional tail swipe).
Art by Cheetahs
Size: 11×14
$150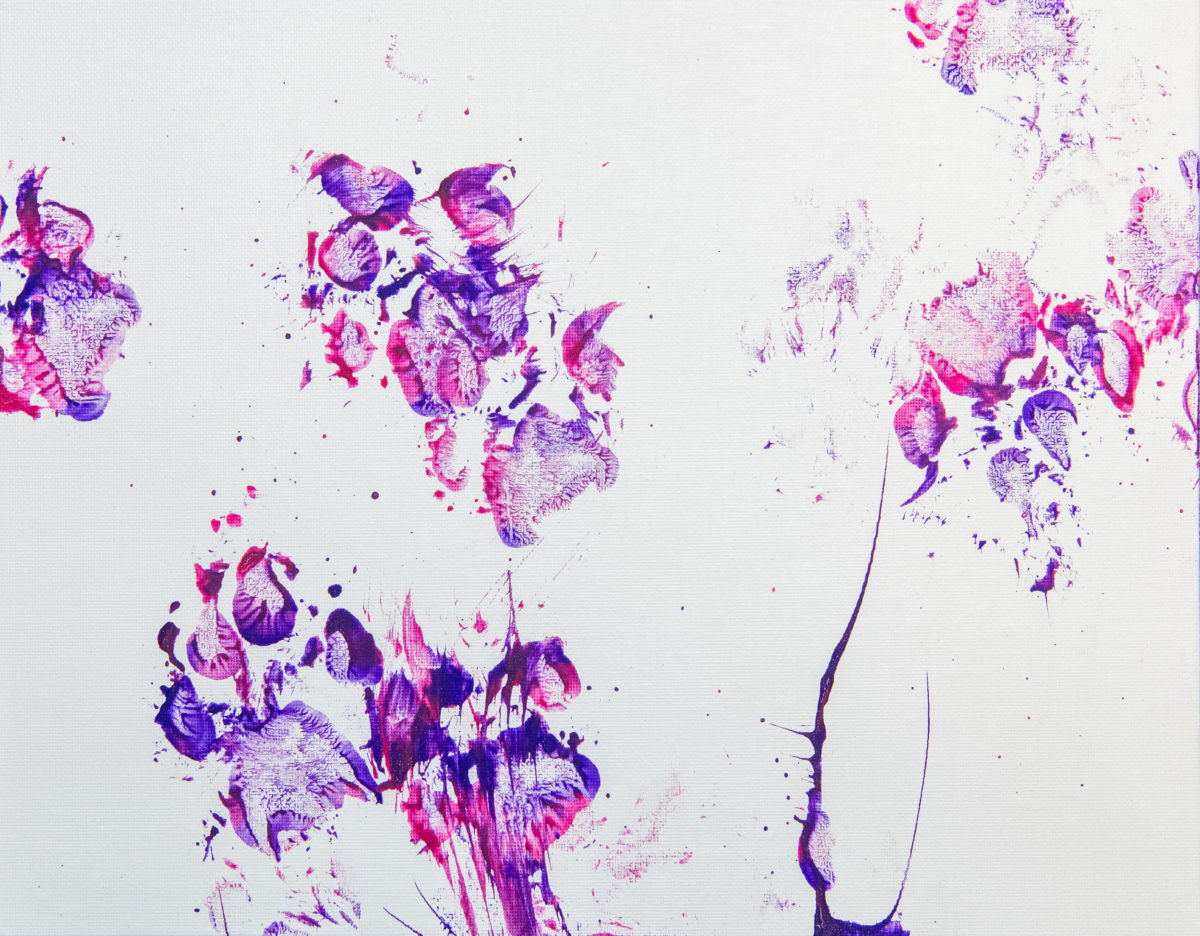 Artist Profile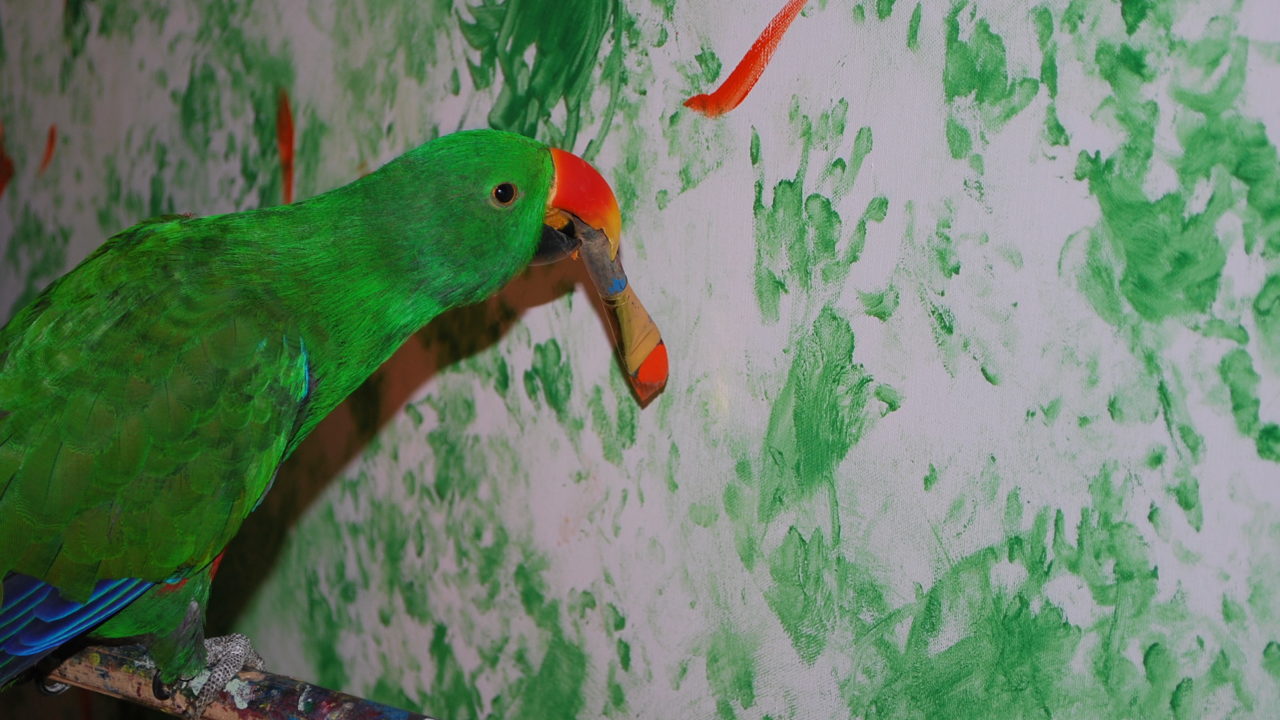 Rainbo: Ecelectus Parrot
Born here at the Houston Zoo in 1991, Rainbo is a wonderful ambassador to his species and is often seen during special events at the zoo. Painting is something that Rainbo does as training and enrichment. He uses a paintbrush, held in his beak, and moves his head to create streaks of paint on the canvas. He is very deliberate about where he places the paint on the canvas. He often leans away from the canvas eyeing it critically before adding more paint to his masterpieces.
Art by Rainbo the Parrot
Size: 8×10
$75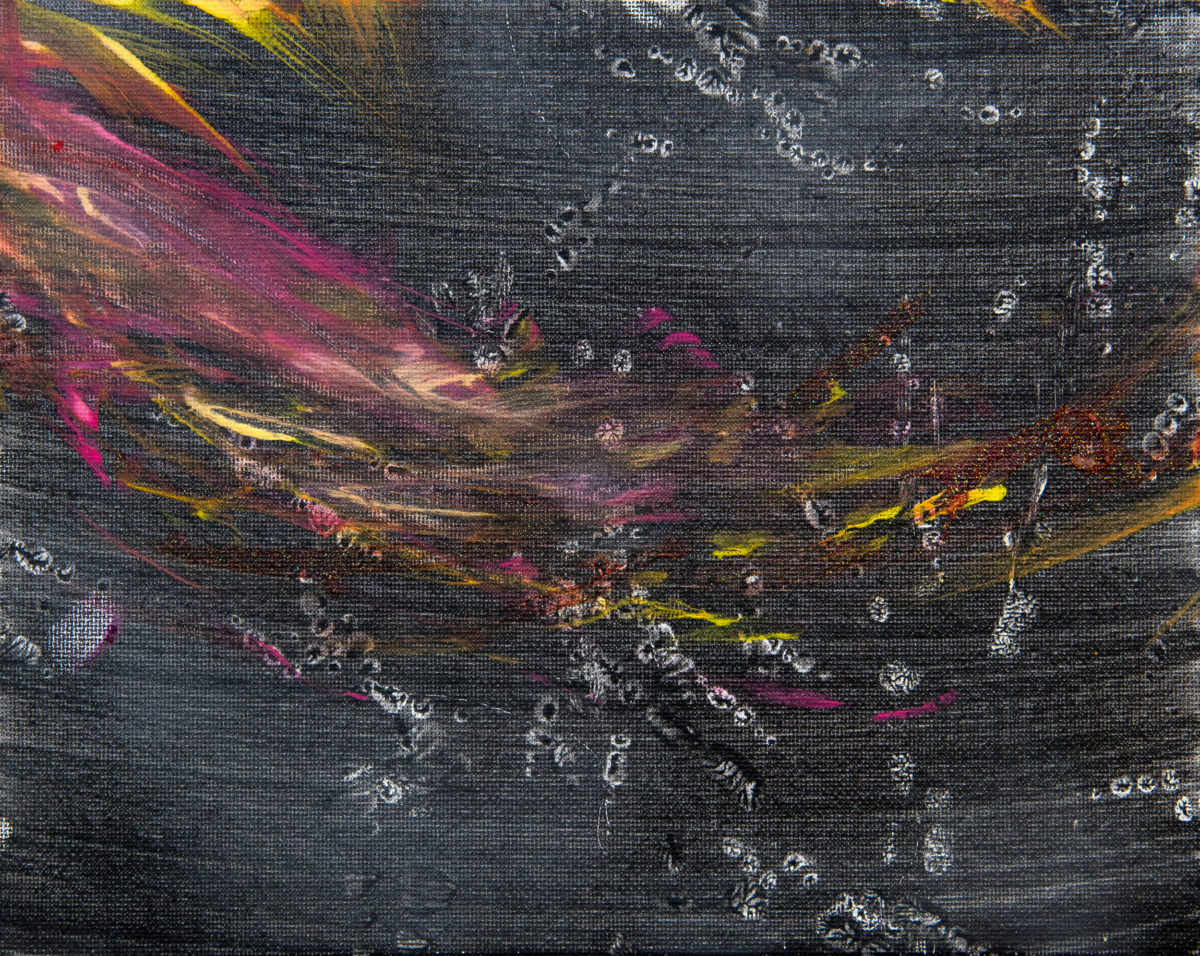 Size: 11×14
$150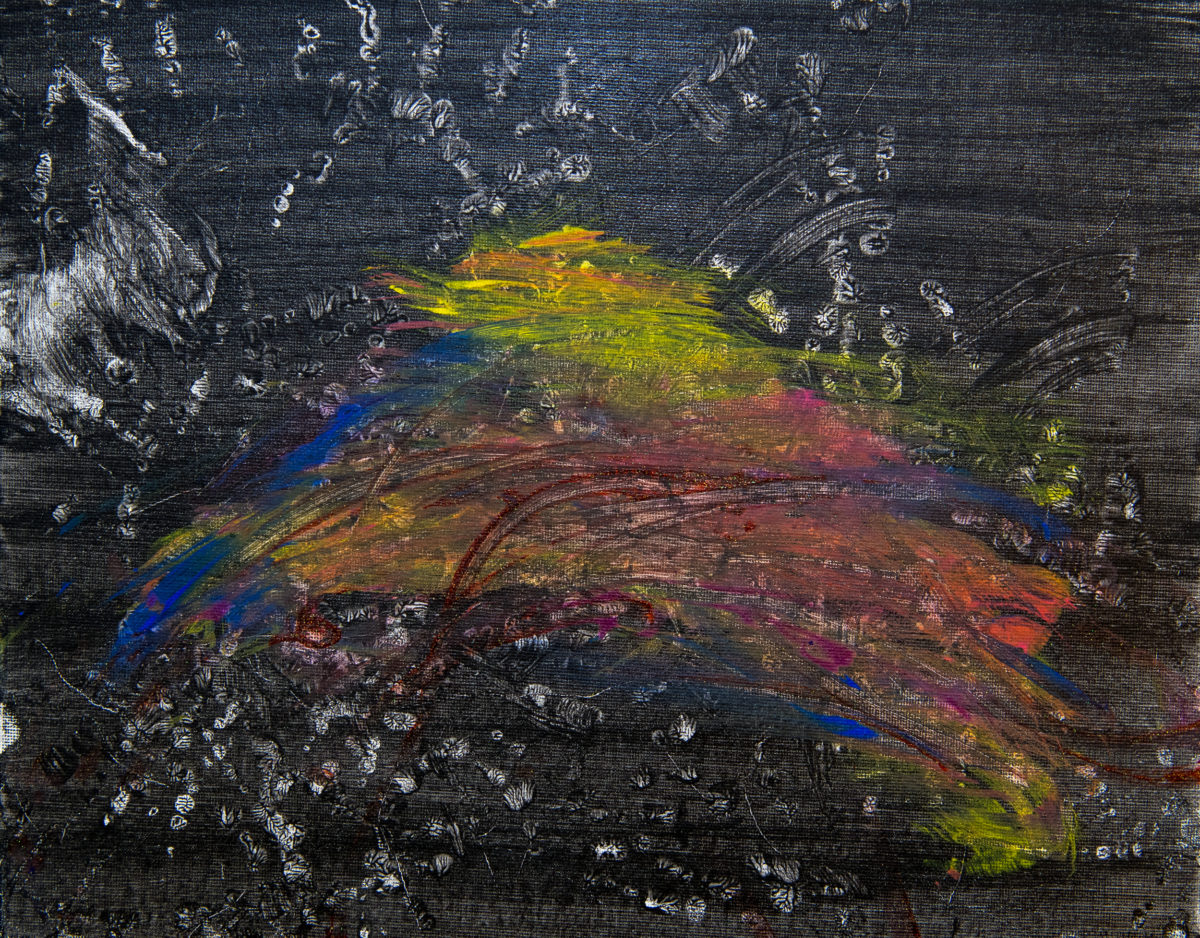 Purchase a Custom Painting
Choose your favorite artist and have a custom painting made just for you based on your color choices. Each painting is unique and each artist has his or her very different techniques. Paintings will be shipped within six weeks after you order.
$250 per painting
16 x 20 flat canvas