The Keepers at the Houston Zoo work to enrich the lives of the animals in their care every day by introducing fun, interesting and complex activities, such as painting, to the animals' daily routine.
Animals enjoy painting using non-toxic paint on canvas and a little help from their keepers to create their very own masterpieces. From paw prints to broad brush strokes, each artists' creation is one of a kind.
Included in Your Purchase
Unmatted flat canvas
A photo of the animal artist with a short biography
Shipping & Handling *international freight may accrue extra postal fees
Artist Profile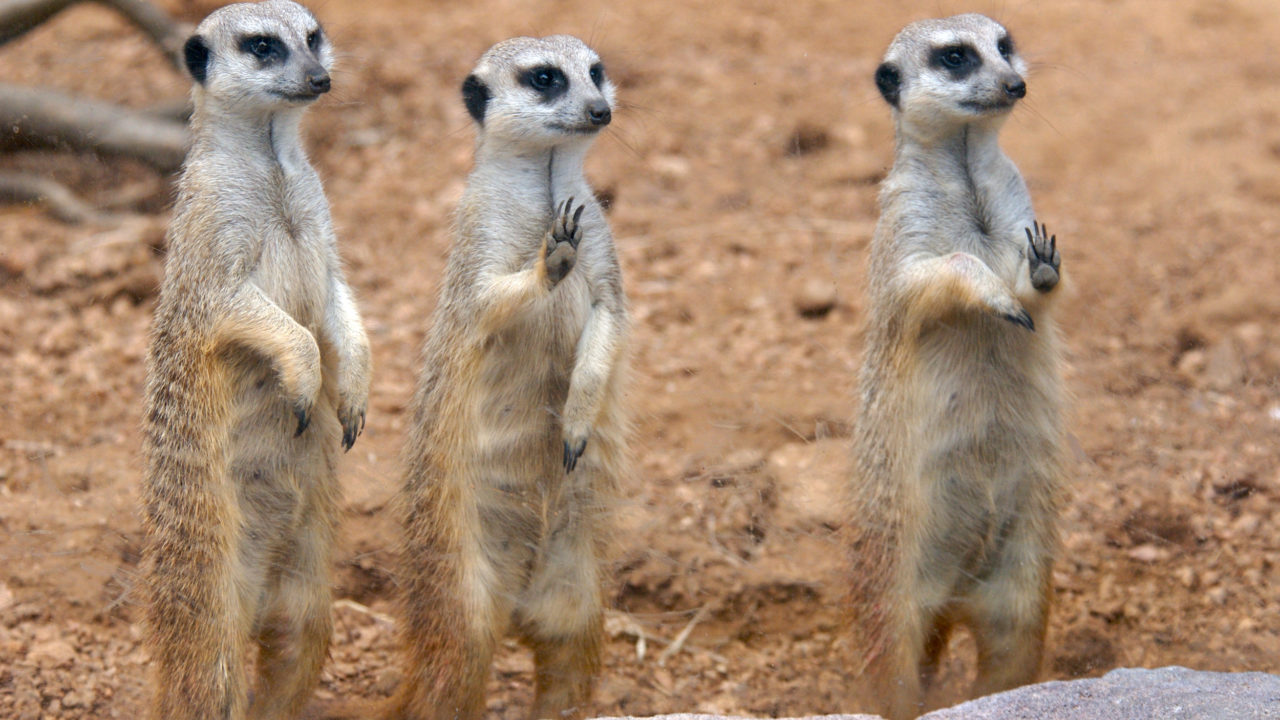 Meerkats
The meerkat mob will always make you smile as you watch these small creatures standing on their hind legs, absorbing the warmth of the sun on their bellies, furiously digging for food, or comically wrestling with each other. Meerkats paint after their keepers spread pools of paint and the blank canvas on their bedroom floors. You can see evidence of their tiny paws on every piece they create.
Artist Profile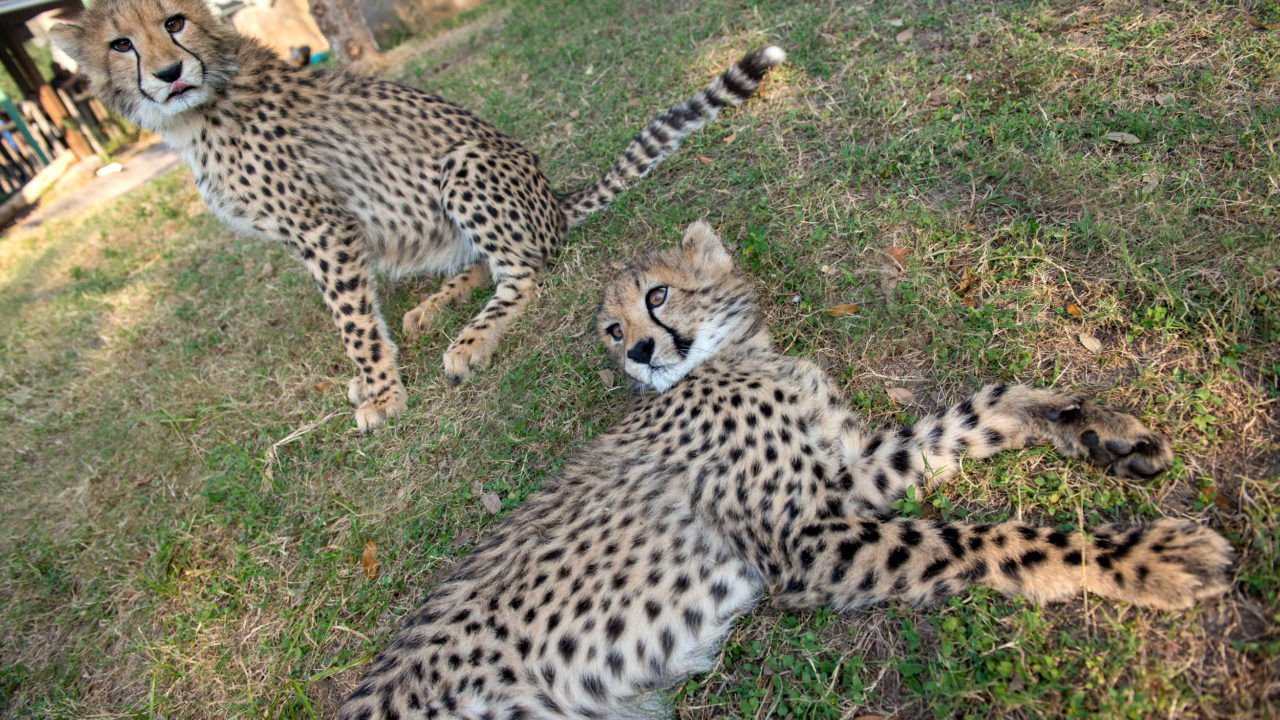 Cheetahs
It's not unusual to see Dash & Dinari or Kito & Kiburi enjoying early morning walks with their animal care team before the Zoo opens to the public. One-on-one interactions like these walks, along with opportunities to create one of a kind art pieces, strengthens the relationship between our cheetahs and their Zoo keepers. Beginning with a blank canvas, the brothers walk through the non-toxic paint and create dynamic paintings with their large paws (and the occasional tail swipe).
Purchase a Custom Painting
Choose your favorite artist and have a custom painting made just for you based on your color choices. Each painting is unique and each artist has his or her very different techniques. Paintings will be shipped within six weeks after you order.
$250 per painting
16 x 20 flat canvas
*Note: Custom Pieces are not currently available for purchase. Please check back again soon for updates
Choose Your Artist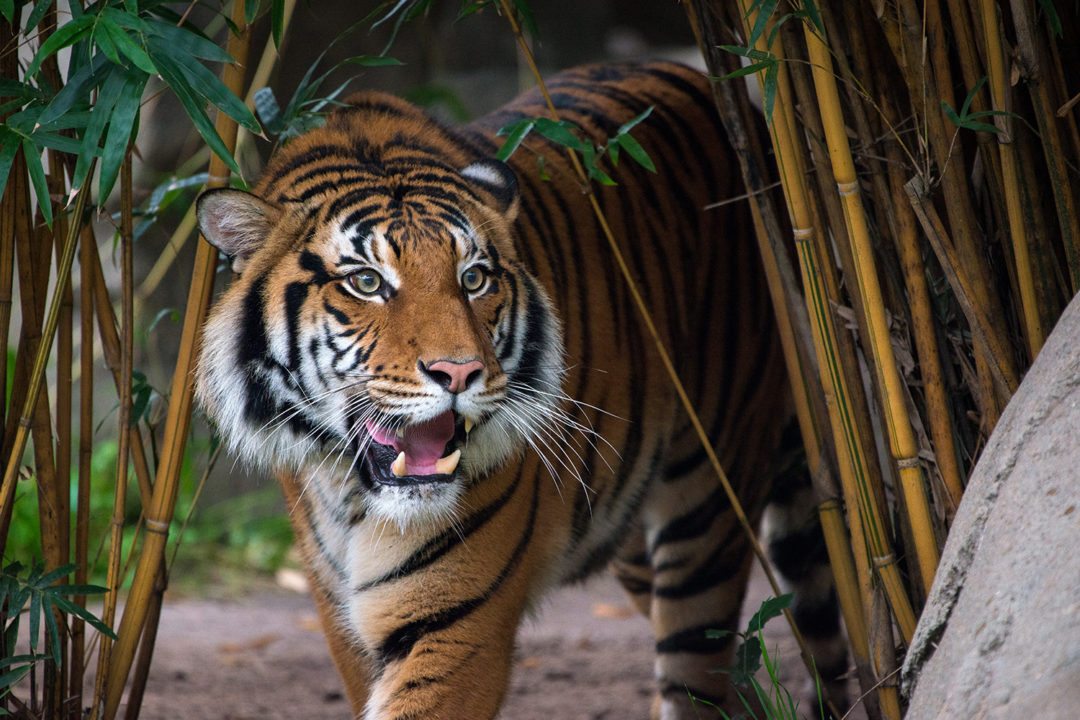 Tiger
While walking across a canvas, evidence of Berani's large, powerful paws are found in every piece he creates. The artwork is a true testament to Berani's strong relationship with his animal care team.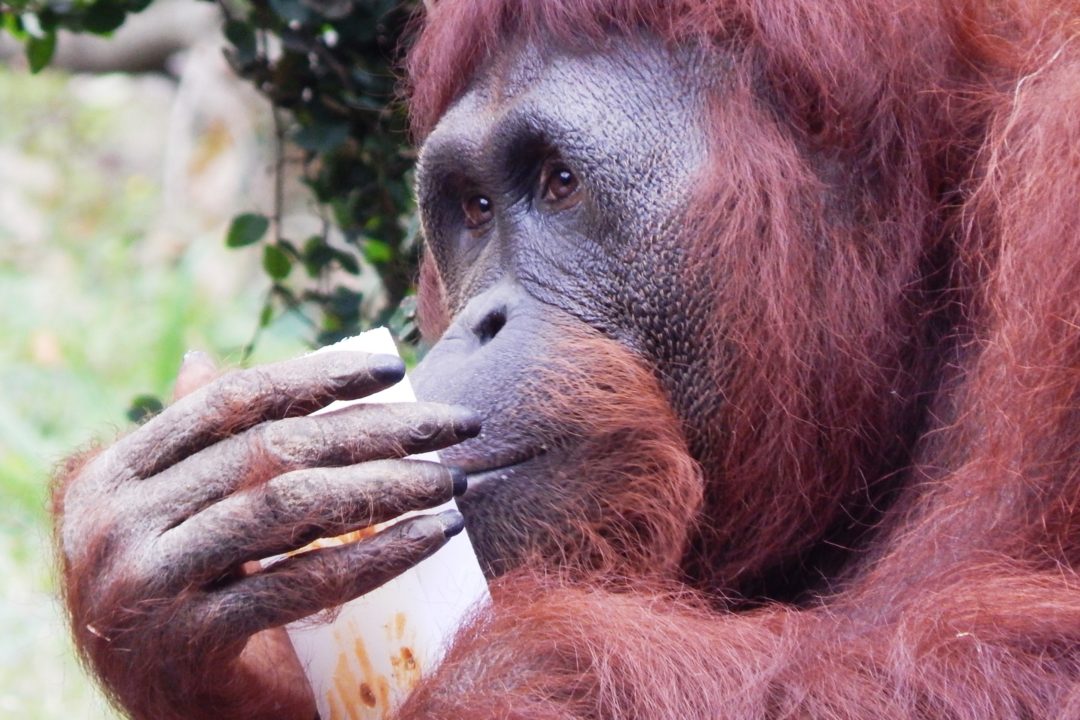 Orangutan
Kelly and the rest of our orangutan family enjoy painting and each work of art represents the temperament of the artists. Whether using gentle brush strokes, bold finger marks or occasionally various mixed mediums – their artwork is guaranteed to be one of a kind.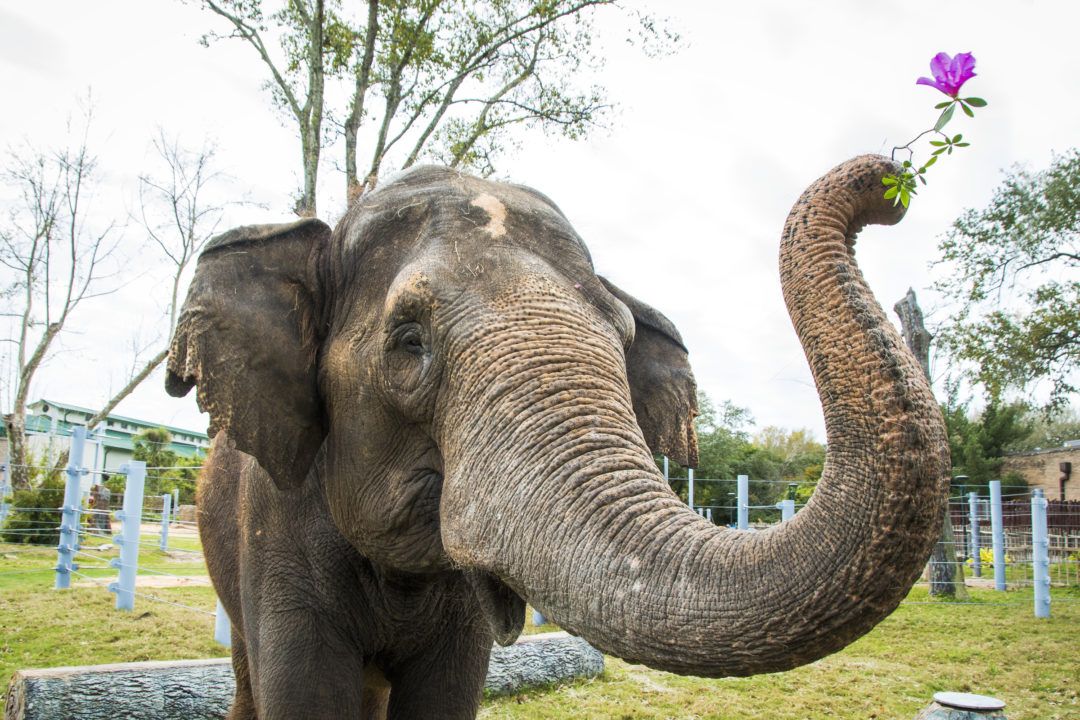 Elephant
Using their dexterous trunks and an elephant sized artist's palette, our elephant herd creates paintings that are true works of art.