Unique Animal Art
Our keepers work to enrich the lives of the animals in their care every day by introducing fun, interesting, and complex activities, such as painting, to the animals' daily routine. Using non-toxic paint on canvas and a little help from their keepers, our animals create their very own masterpieces. From paw prints to broad brush strokes, each artists' creation is one of a kind.
Your purchase includes: an unmatted flat canvas, a photo of the animal artist, and shipping & handling (international freight may accrue extra postal fees).
Virtual Animal Painting Experiences
Join in on this virtual, 20-minute experience and watch your very own animal art creation come to life. You will be able to choose your own colors and interact with our keepers as they assist our animals in creating the art pieces. At the end of the session, the piece will be mailed to you!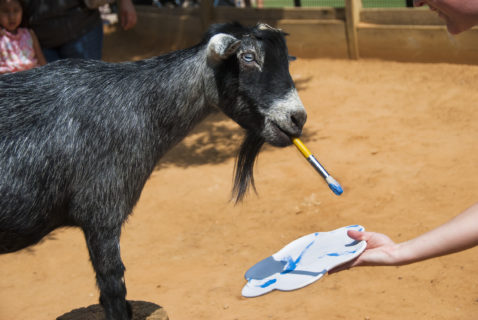 Artist Profile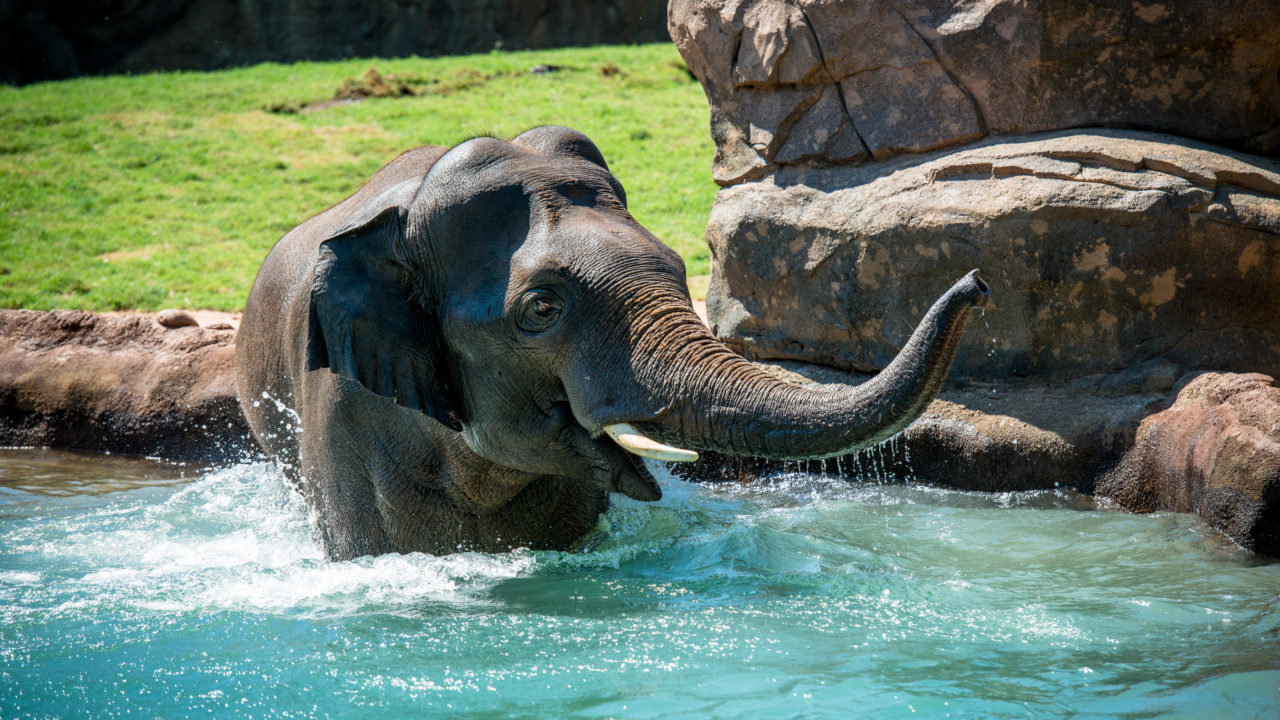 Asian Elephants
Our Asian elephant herd loves to paint, and they each have their own unique style. To make their signature elephant kisses, our elephants (with the help of their keepers) gently press their noses to the canvas leaving the special heart shaped print behind. Everyone gets in on the fun- even our patriarch Thailand. Painting is a great way that our animal care team creates meaningful relationships with each of our elephants and we love to see what creations they come up with.
Artist Profile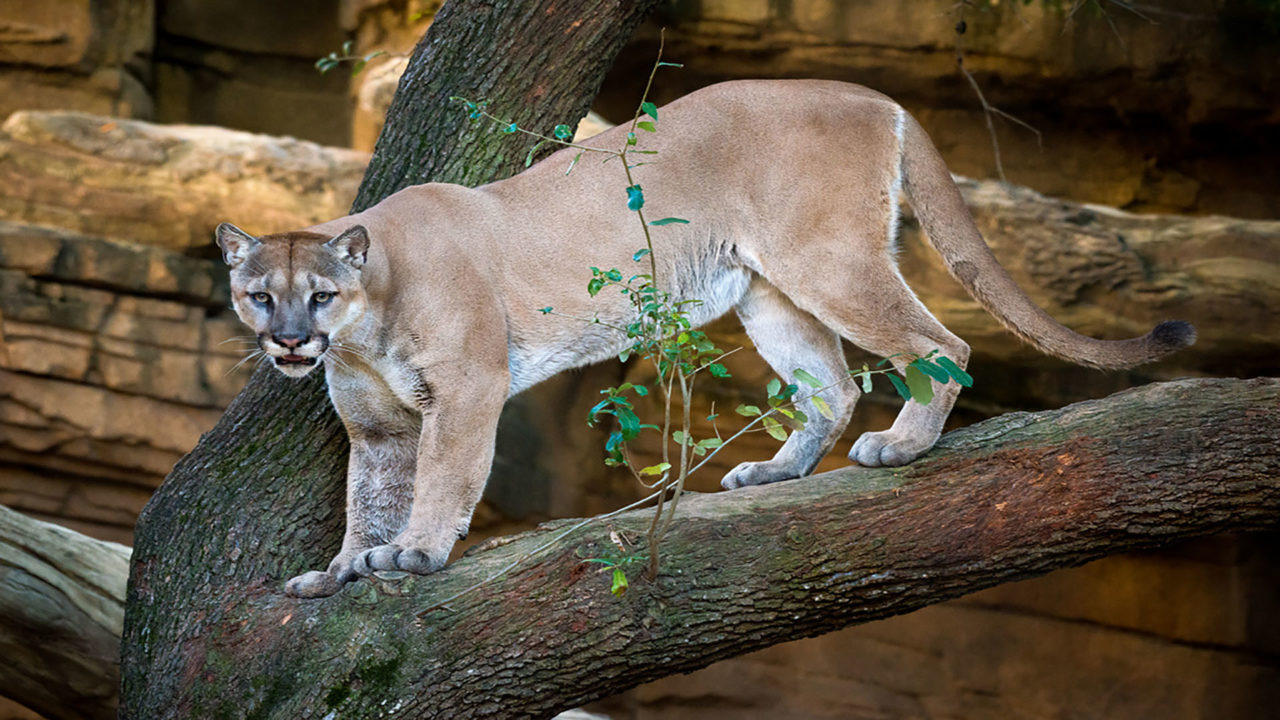 Shasta- Cougar
Celebrate your University of Houston fan with a painting made my Shasta himself! Like his counterparts in the wild, Shasta loves to climb and can often be seen high up on the rocks basking in the sunshine. Shasta's unique relationship and trust in his animal care team makes for dynamic paintings, full of movement, paw prints and swirls.
Artist Profile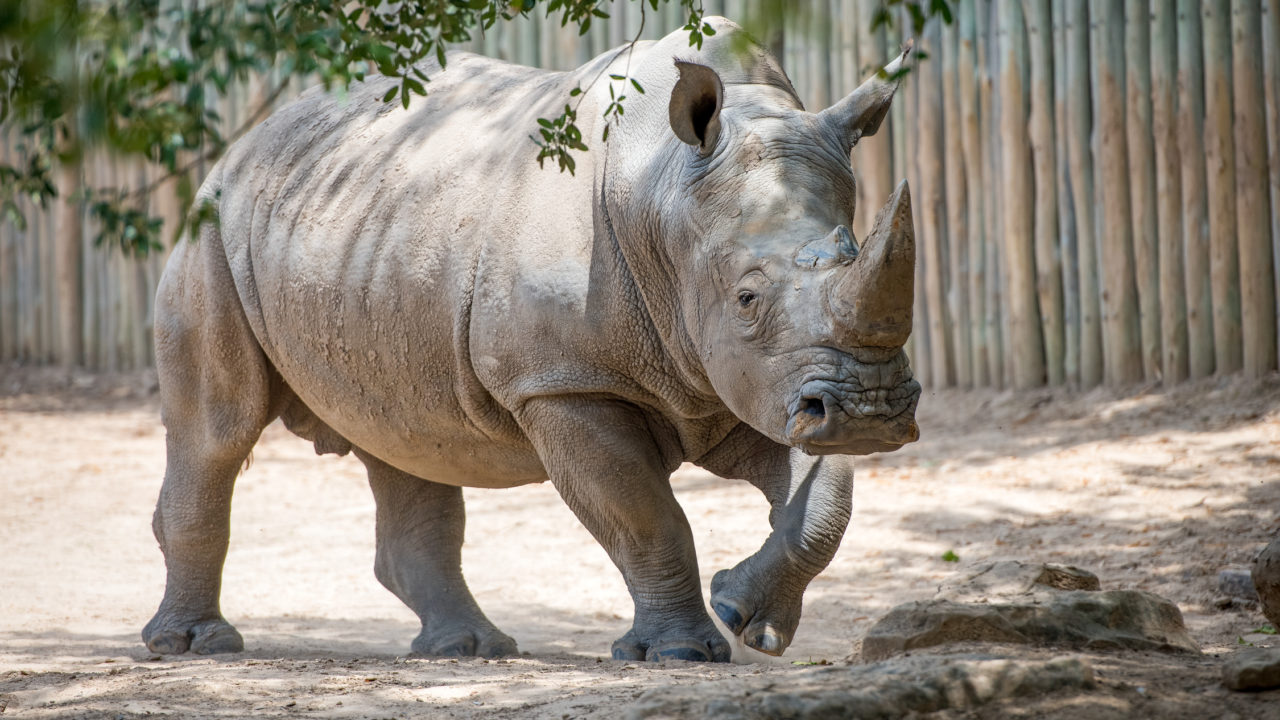 George and Indy- Southern White Rhinos
Meet George and Indy, our two Southern White Rhinos. They can often be found lounging in the mud or cooling off in the shade. To create the unique prints, Indy and George gently press their hips and backside's into our non-toxic paint and then onto the canvas. These paintings are the result of the strong bond that our keepers and Rhinos share, and would make the perfect gift to share with your favorite Rhino fan.
Artist Profile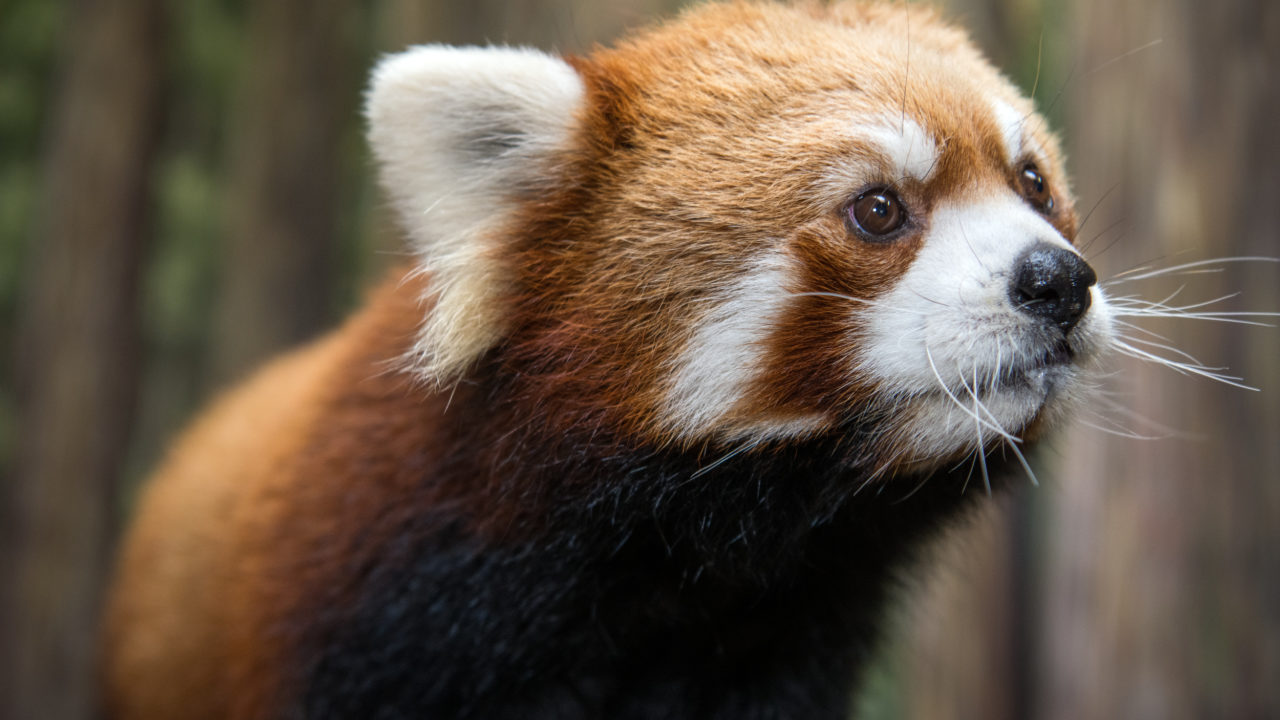 Red Pandas
Li Ming and Také have lived at the Houston Zoo since 2015. Their art work is created by skillfully walking across a canvas. Thick fur covers red panda's entire bodies, even the soles of their feet, which means you'll see imprints of all that fur in their paw print masterpieces. Their favorite activity, besides interacting with the Zoo Keepers, is sleeping. Red pandas can sleep 16-18 hours a day! They need to rest from being so cute.
Artist Profile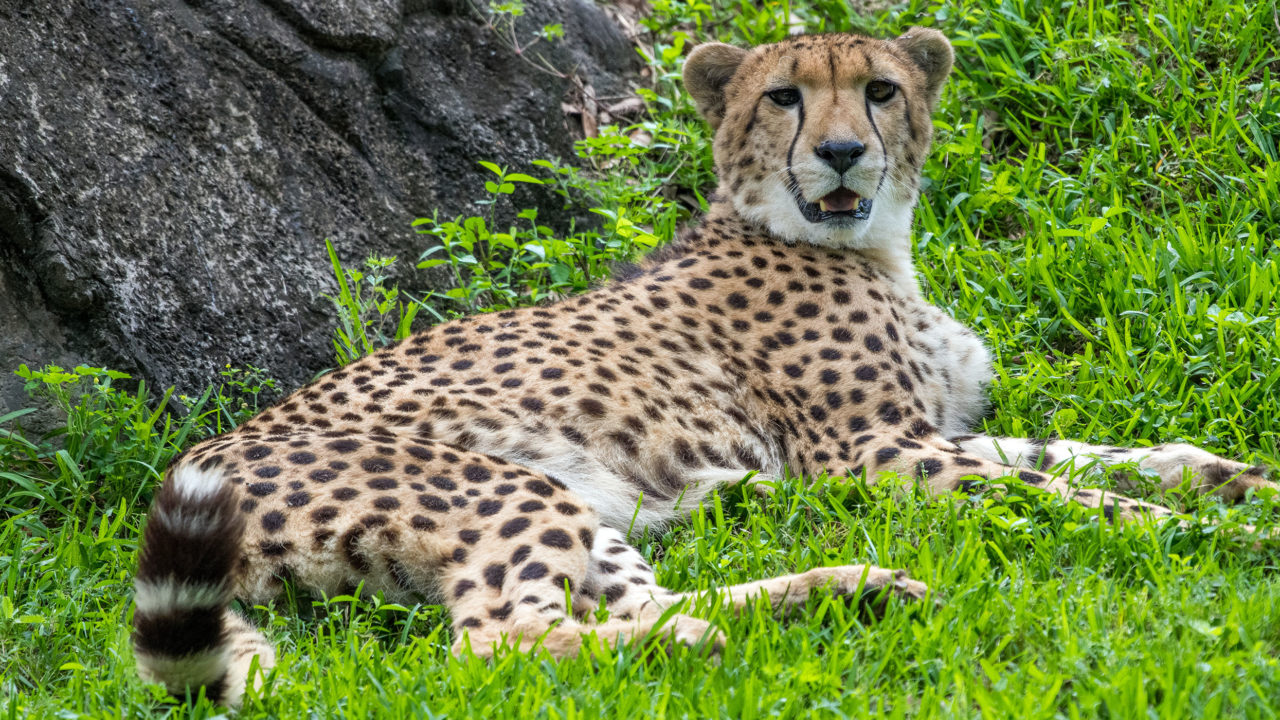 Cheetahs
It's not unusual to see Dash & Dinari or Kito & Kiburi enjoying early morning walks with their animal care team before the Zoo opens to the public. One-on-one interactions like these walks, along with opportunities to create one of a kind art pieces, strengthens the relationship between our cheetahs and their Zoo keepers. Beginning with a blank canvas, the brothers walk through the non-toxic paint and create dynamic paintings with their large paws (and the occasional tail swipe).
Artist Profile
Chimpanzees
Our chimpanzee family enjoys painting and each work of art represents the temperament of the artists. Charlie is the oldest of the group, and a talented artist. Kenya may be tiny, but she has strong opinions. Scooter loves to play with the other chimpanzees in the group, while Maizey loves trainings with her keepers and trying new foods. Whether using gentle brush strokes, bold finger marks or occasionally various mixed mediums – their artwork is guaranteed to be one of a kind.
Artist Profile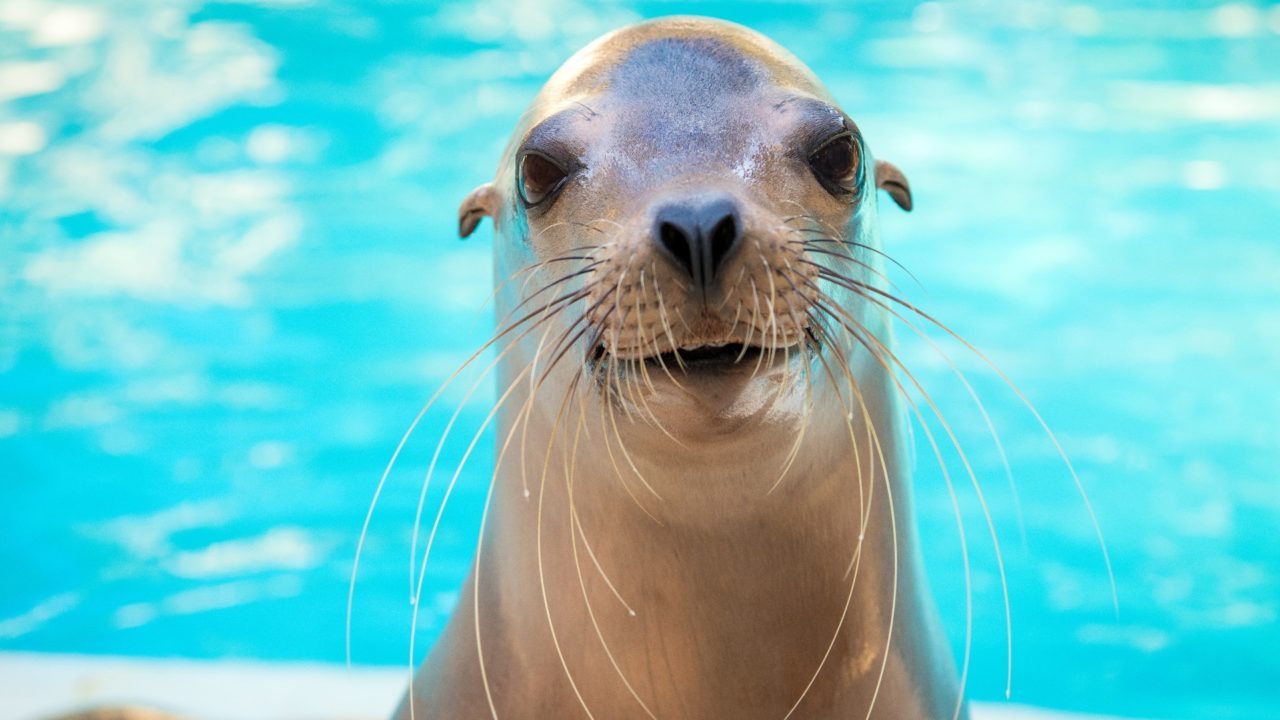 Sea Lions
Celebrate mom with a one-of-a-kind painting made by our sea lion family, Jonah, Kamia and Cali. Using their noses, our sea lions gently press their faces into a canvas leaving behind a unique, heart shaped print. This activity provides one-on-one interaction time with their animal care team and strengthens the relationship between the sea lions and Zoo Keepers. Plus, it results in a totally adorable painting for you!
Artist Profile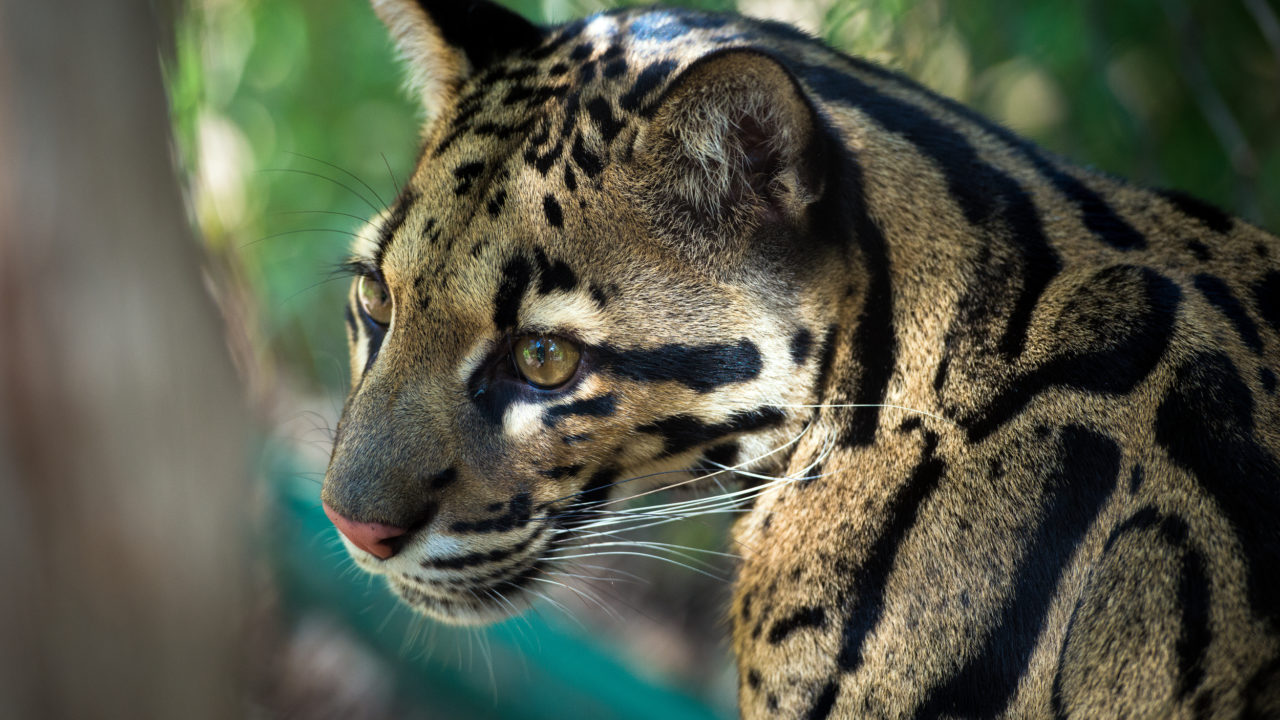 Clouded Leopards
Tarak and Suksn came to the Houston Zoo in 2012 and as natural climbers can often be found high up in their exhibit. They are pros at painting with their paws to make unique shapes and patterns. Their delicate paw prints can be seen in every piece of art they create.
Artist Profile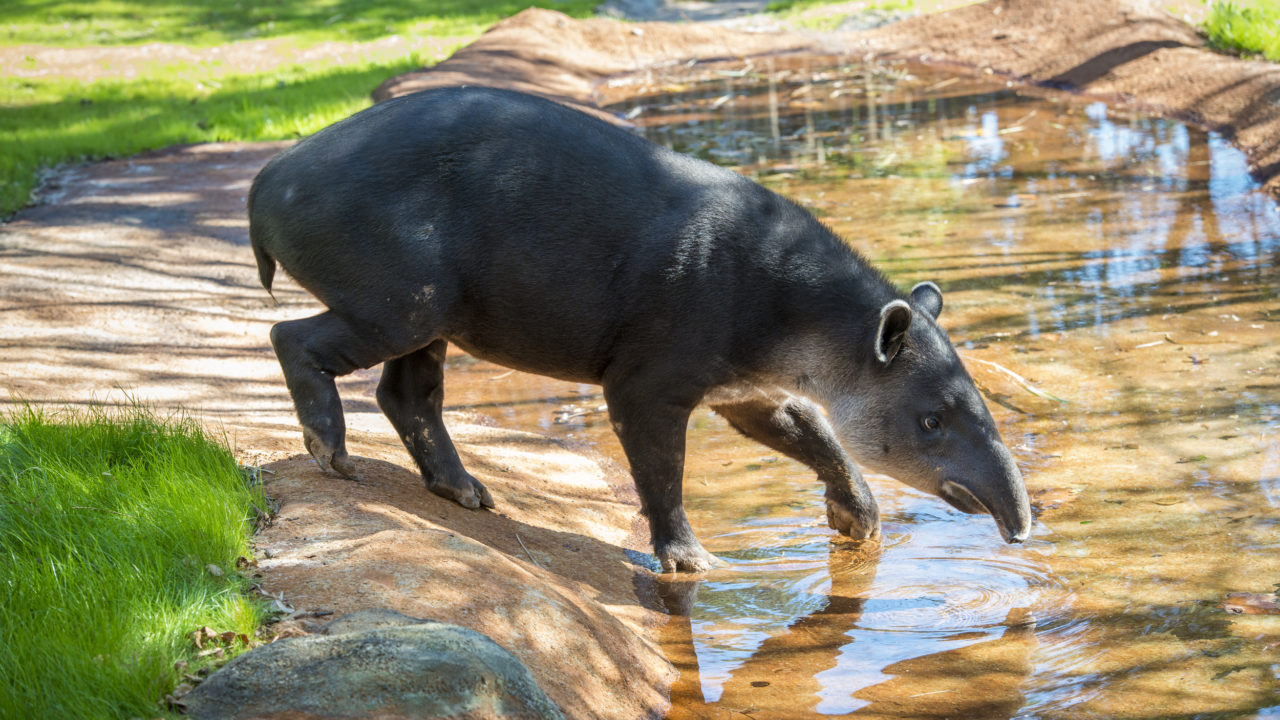 Noah: Baird's Tapir
To celebrate our opening of the new South America's Pantanal exhibit our talented Tapir, Noah, has created some one-of-a-kind masterpieces. Noah was born in Nashville, TN, but has been at the Houston Zoo since 2011. Baird's tapirs, like Noah, are currently endangered. There are only about 5000 Baird's tapirs left in the wild. Noah has played an important part in saving his species by fathering two calves at the Houston Zoo. He creates his paining's by using his dexterous nose to move paint around on a canvas for some very expressive artwork.
Artist Profile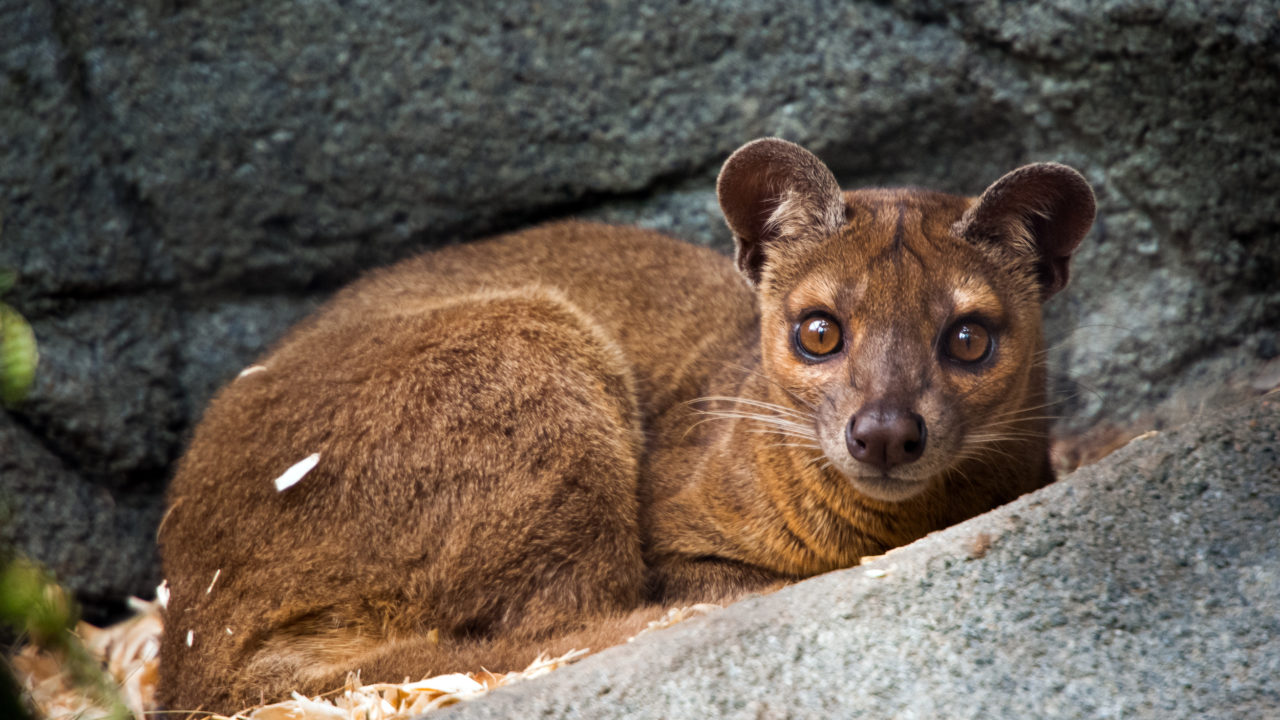 Riana- Fossa
Riana is 12 years old and has been at the Houston Zoo since 2009. Riana is spunky and has a lot of sass. She is a unique painter because she is very quick on her feet and excitable.  Riana paints by moving across the canvas to chase a toy or a feather, and all that movement can be seen in the unique prints she leaves behind!
Artist Profile
Lions
Each piece of art reflects the personality of our lion sisters and their special bond with their animal care team. Mattie, largest of the sisters, loves swimming in the moat and playing with enrichment. Nimue is known for mischief and is very curious. Uzima is the feisty one in the group and she likes to start games of chase with her sisters. With their unique style of painting, it's not unusual for these masterpieces to have paw prints, tail swipes and the occasional lick mark from their tongue.
Artist Profile
Naku- Swamp Monkey
Naku, our charismatic and beautiful Swamp monkey, was born in 2006. He loves all kinds of enrichment, especially puzzle feeders, and is fond of bananas. Naku is always eager to paint! He takes swipes across the canvas and then rubs his hands in the dirt to rub the paint off his fingers. He will then take a few more swipes on the canvas leaving his characteristic dirt prints in the paint.
Artist Profile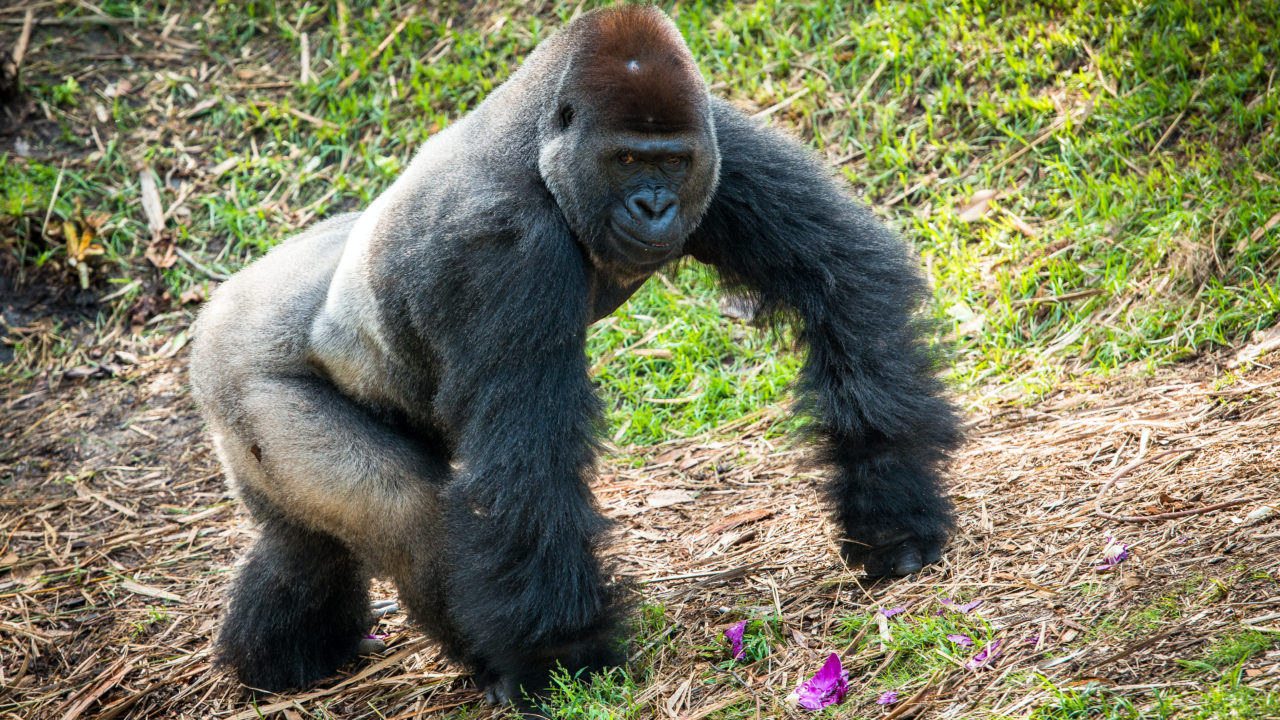 Gorillas
The Keepers at the Houston Zoo work to enrich the lives of the animals in their care every day by adding interesting and complex activities to the animals' daily routine. Enrichment activities are fun for both animals and keepers, and painting is an engaging activity that our Gorillas enjoy. Mike is known for leaving his signature circular wisps on the canvas, while Chaka sweeps his paint brush across the canvas from side to side filling the space with his bold strokes. These art pieces are unique, just like our Gorilla family.
Artist Profile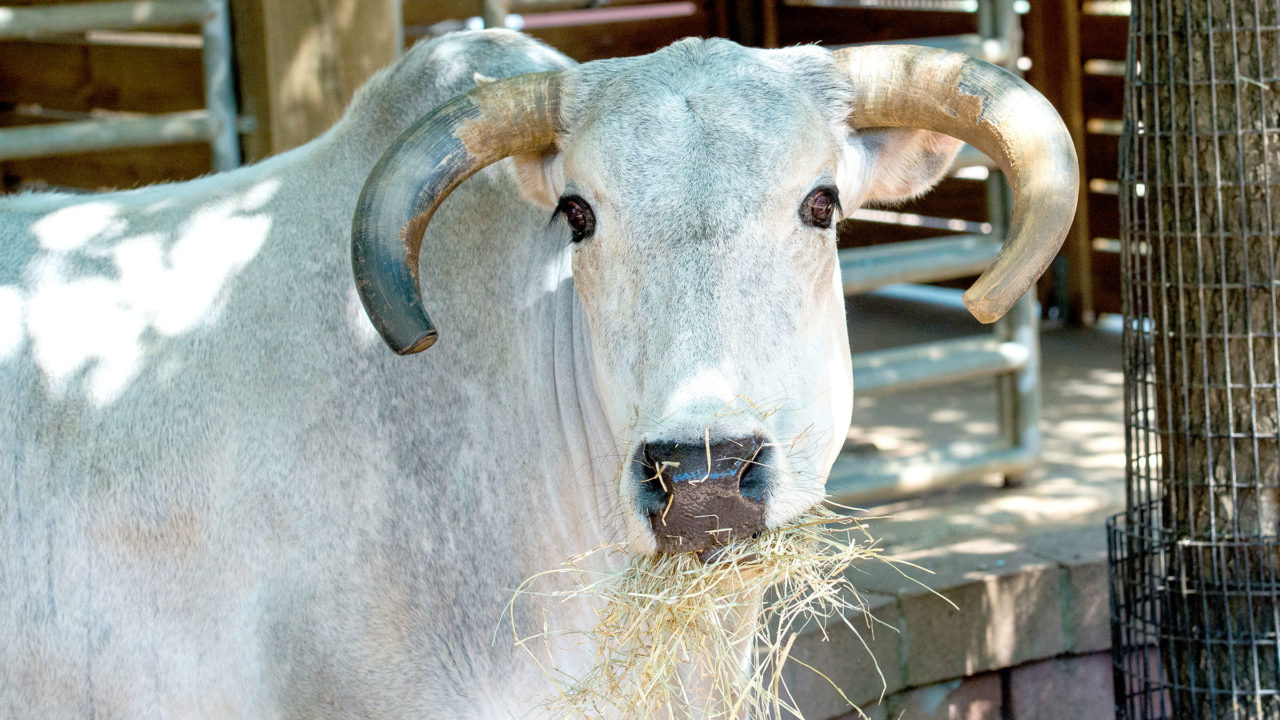 Zamir- Zebu
Zamir is a favorite zoo animal for many guests and can be seen on exhibit at the McGovern Children's Zoo. He loves getting brushed by our keepers and guests alike, and his favorite treat is watermelon! To create his unique nose prints, Zamir's keepers gently paint his nose using non-toxic paint, and then train him to press his nose onto the canvas, creating unique and beautiful works of art.
Artist Profile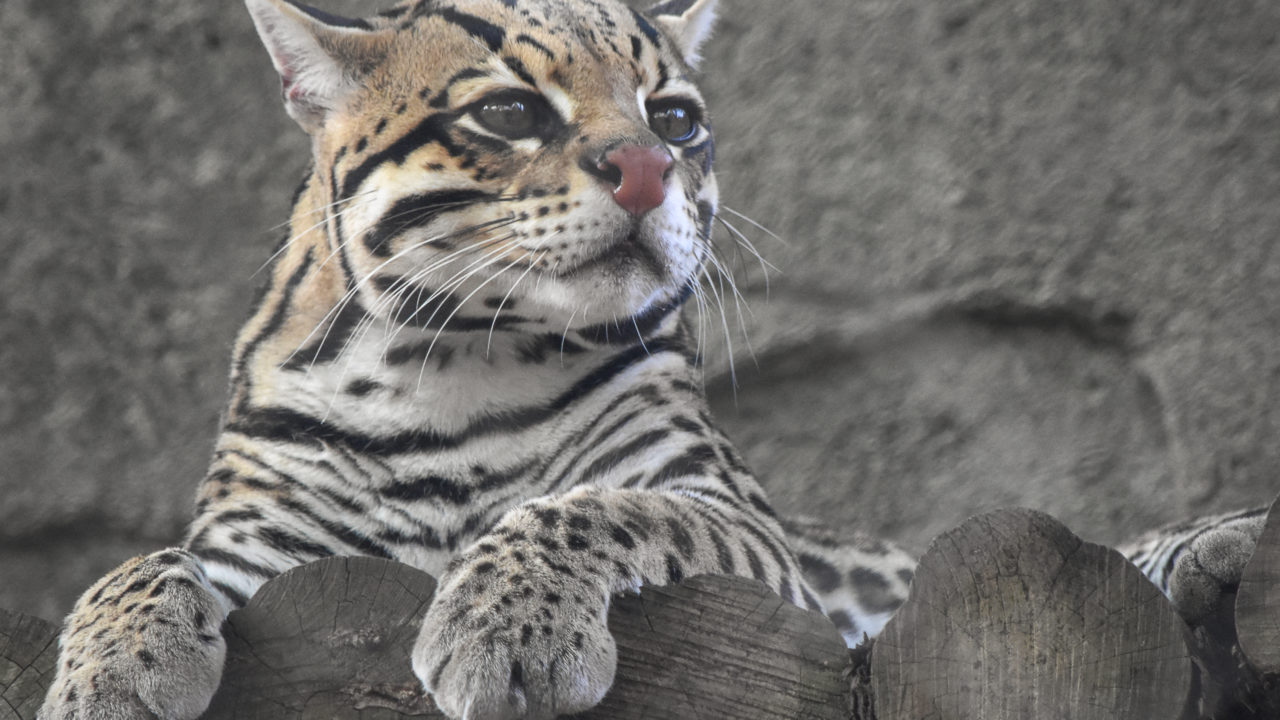 Jack- Ocelot
Jack is 17 years old and has lived at the Houston Zoo since 2015.  He is the oldest animal in our carnivore department. He can often be found in his exhibit high up in the rocks and prefers to climb up using his wrists instead of his claws! Jack is a calm painter and will move across the canvas when being fed his favorite foods, like chunk meat or fish.
Purchase a Custom Painting
Choose your favorite artist and have a custom painting made just for you based on your color choices. Each painting is unique and each artist has his or her very different techniques. Paintings will be shipped within six weeks after you order.
$250 per painting
16 x 20 flat canvas
*Note: Custom Pieces are not currently available for purchase. Please check back again soon for updates
Choose Your Artist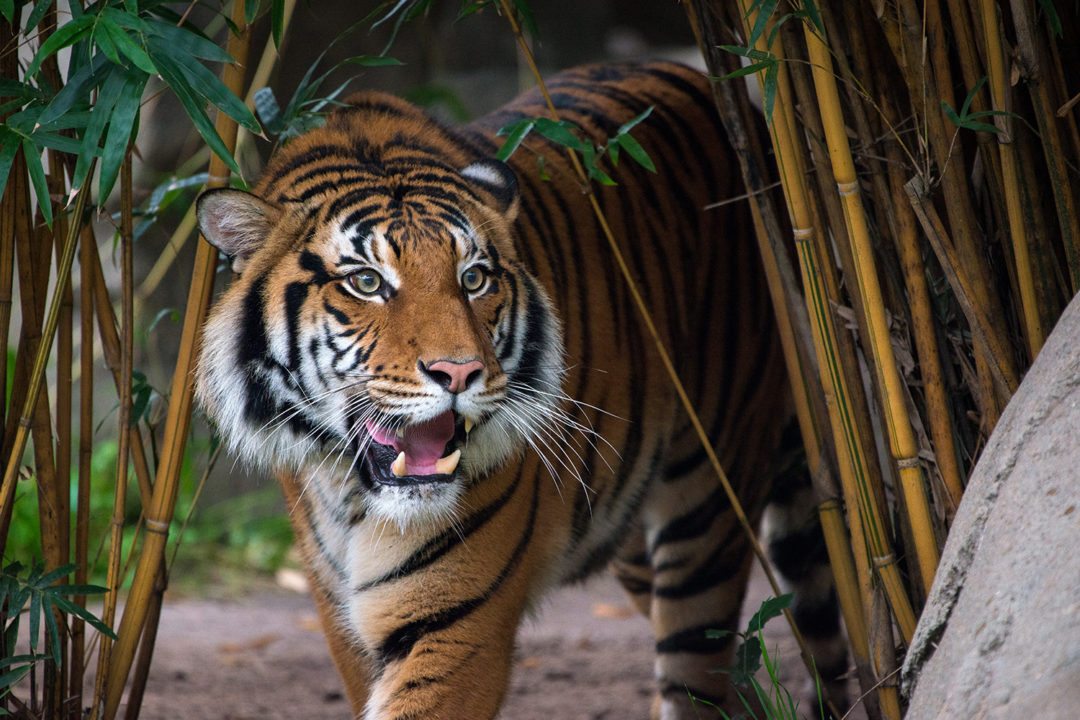 Tiger
While walking across a canvas, evidence of Berani's large, powerful paws are found in every piece he creates. The artwork is a true testament to Berani's strong relationship with his animal care team.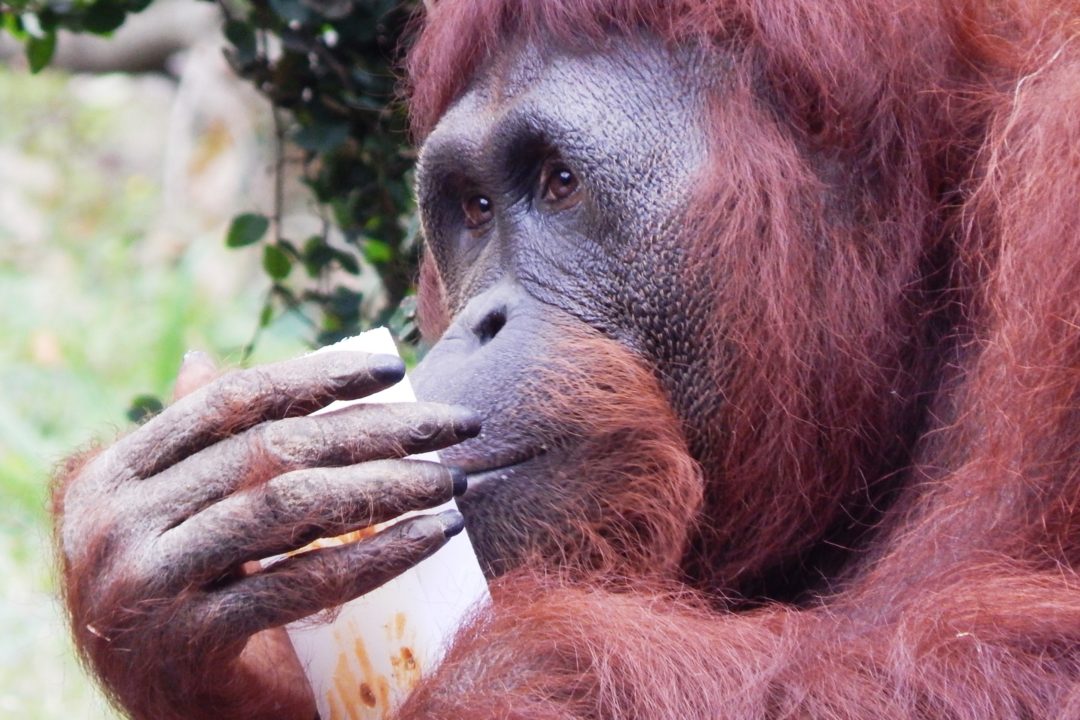 Orangutan
Kelly and the rest of our orangutan family enjoy painting and each work of art represents the temperament of the artists. Whether using gentle brush strokes, bold finger marks or occasionally various mixed mediums – their artwork is guaranteed to be one of a kind.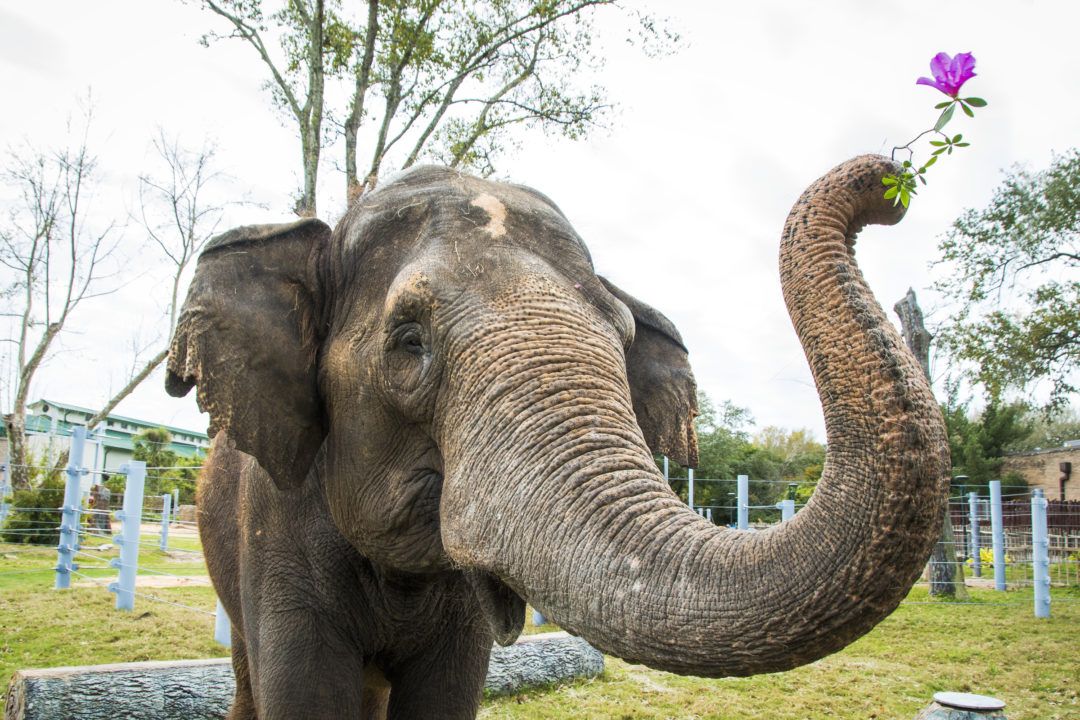 Elephant
Using their dexterous trunks and an elephant sized artist's palette, our elephant herd creates paintings that are true works of art.