Unique Animal Art
Our keepers work to enrich the lives of the animals in their care every day by introducing fun, interesting, and complex activities, such as painting, to the animals' daily routine. Using non-toxic paint on canvas and a little help from their keepers, our animals create their very own masterpieces. From paw prints to broad brush strokes, each artists' creation is one of a kind.
Your purchase includes: an unmatted flat canvas, a photo of the animal artist, and shipping & handling (international freight may accrue extra postal fees).
Artist Profile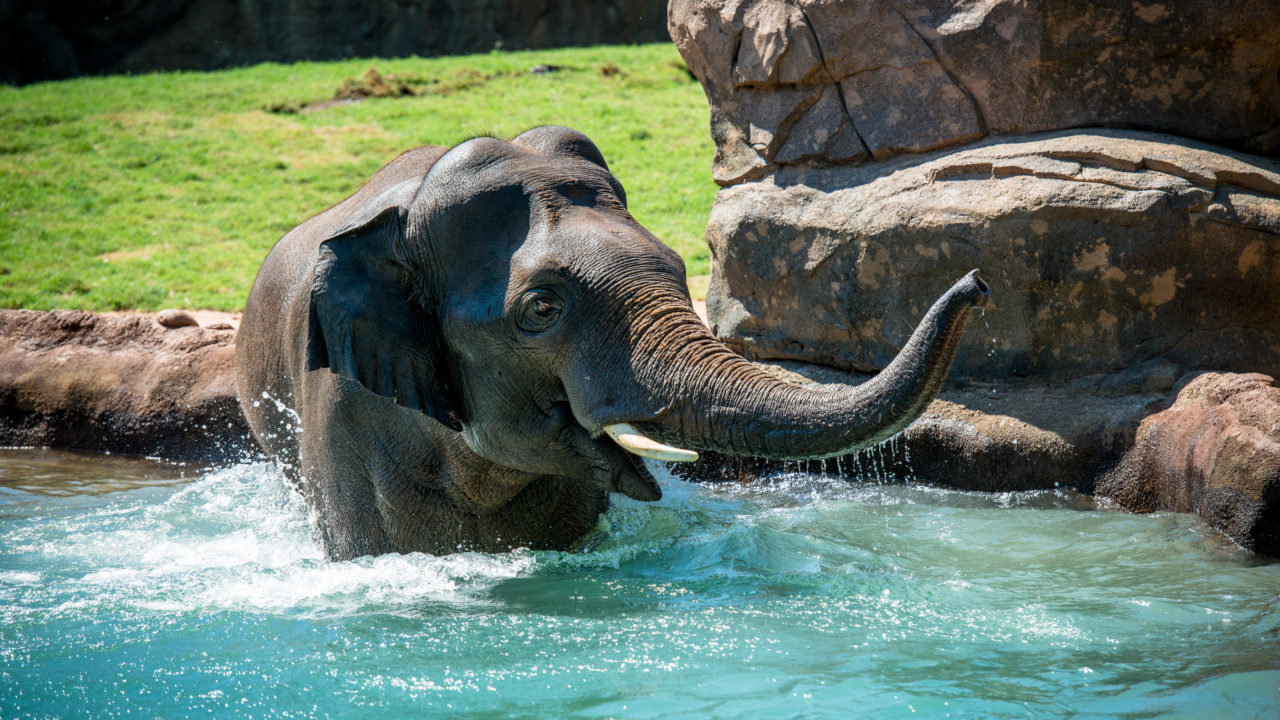 Asian Elephants
Our Asian elephant herd loves to paint, and they each have their own unique style. To make their signature elephant kisses, our elephants (with the help of their keepers) gently press their noses to the canvas leaving the special heart shaped print behind. Everyone gets in on the fun- even our patriarch Thailand. Painting is a great way that our animal care team creates meaningful relationships with each of our elephants and we love to see what creations they come up with.
Artist Profile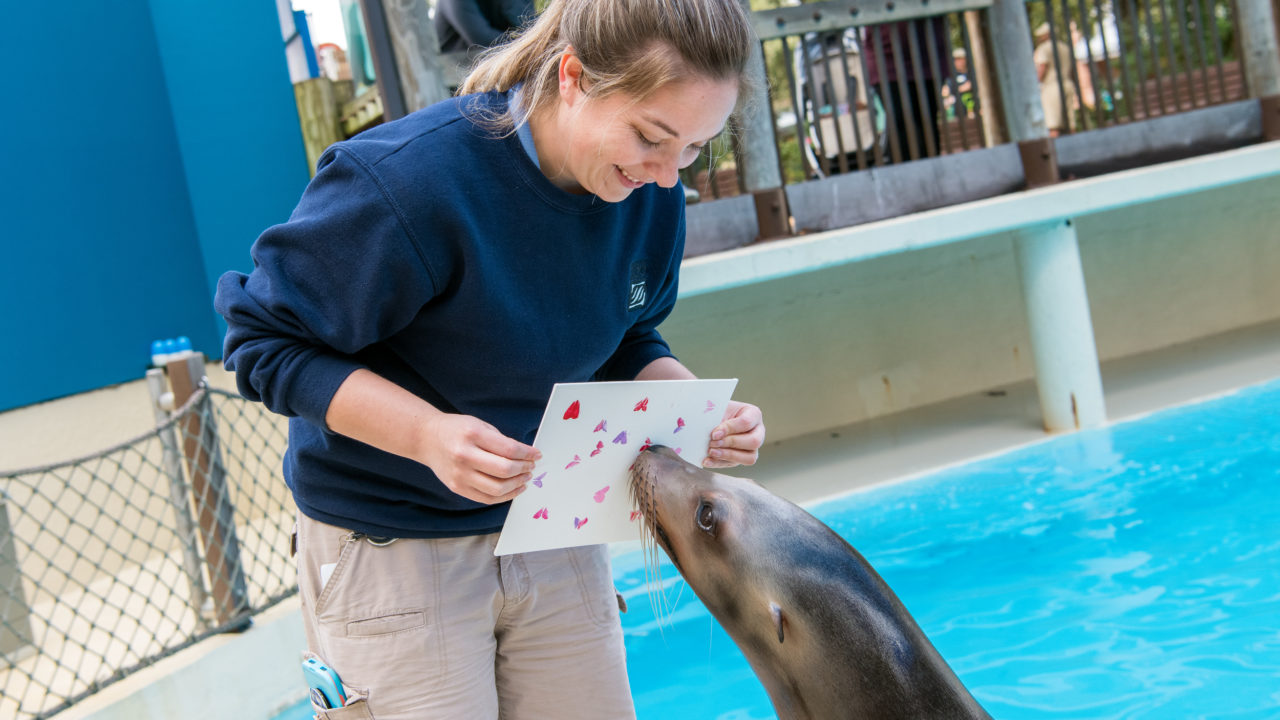 Sea Lions
Using their noses, our California sea lions gently press their faces into a canvas. This activity provides one-on-one interaction time with their animal care team and strengthens the relationship between the sea lions and zookeepers. Plus, it results in a totally adorable painting for you!
Looking for a custom painting option? Enjoy our sea lion painting experience where you can watch our sea lion artists and their keepers create a one-of-a-kind masterpiece for you. A perfect gift for art lovers!
Artist Profile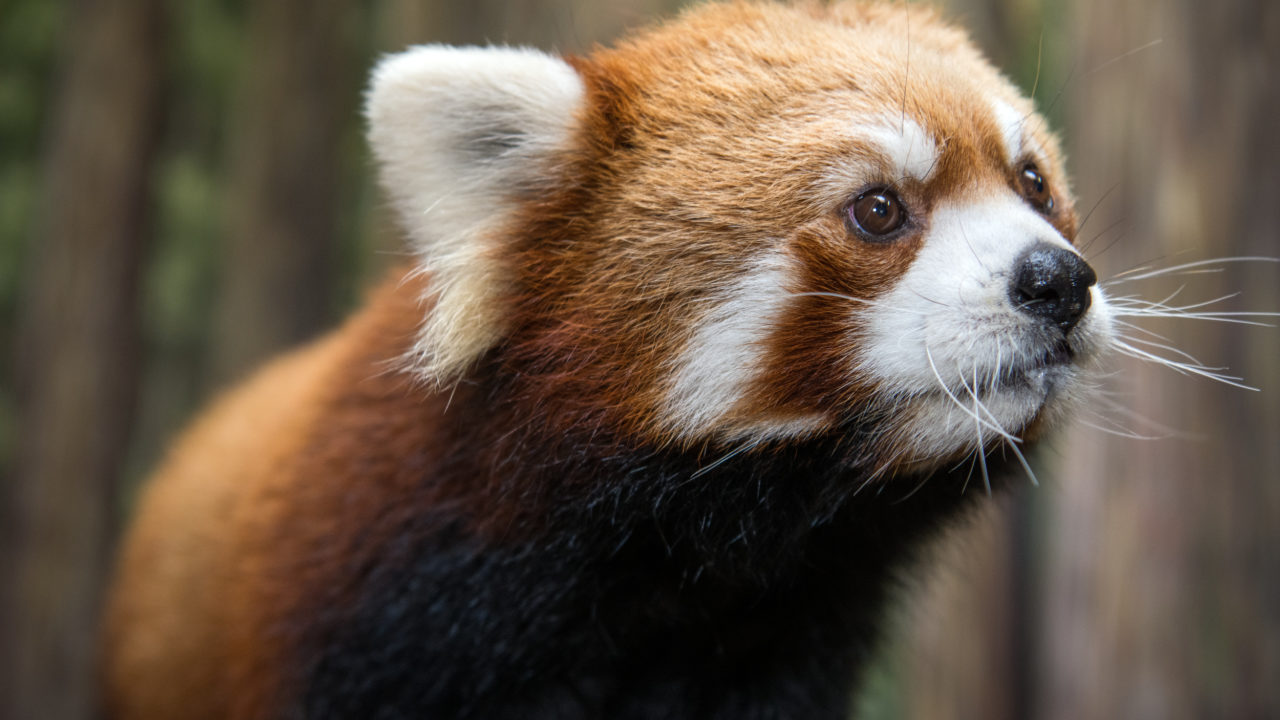 Red Pandas
Li Ming and Také have lived at the Houston Zoo since 2015. Their art work is created by skillfully walking across a canvas. Thick fur covers red panda's entire bodies, even the soles of their feet, which means you'll see imprints of all that fur in their paw print masterpieces. Their favorite activity, besides interacting with the Zoo Keepers, is sleeping. Red pandas can sleep 16-18 hours a day! They need to rest from being so cute.
Artist Profile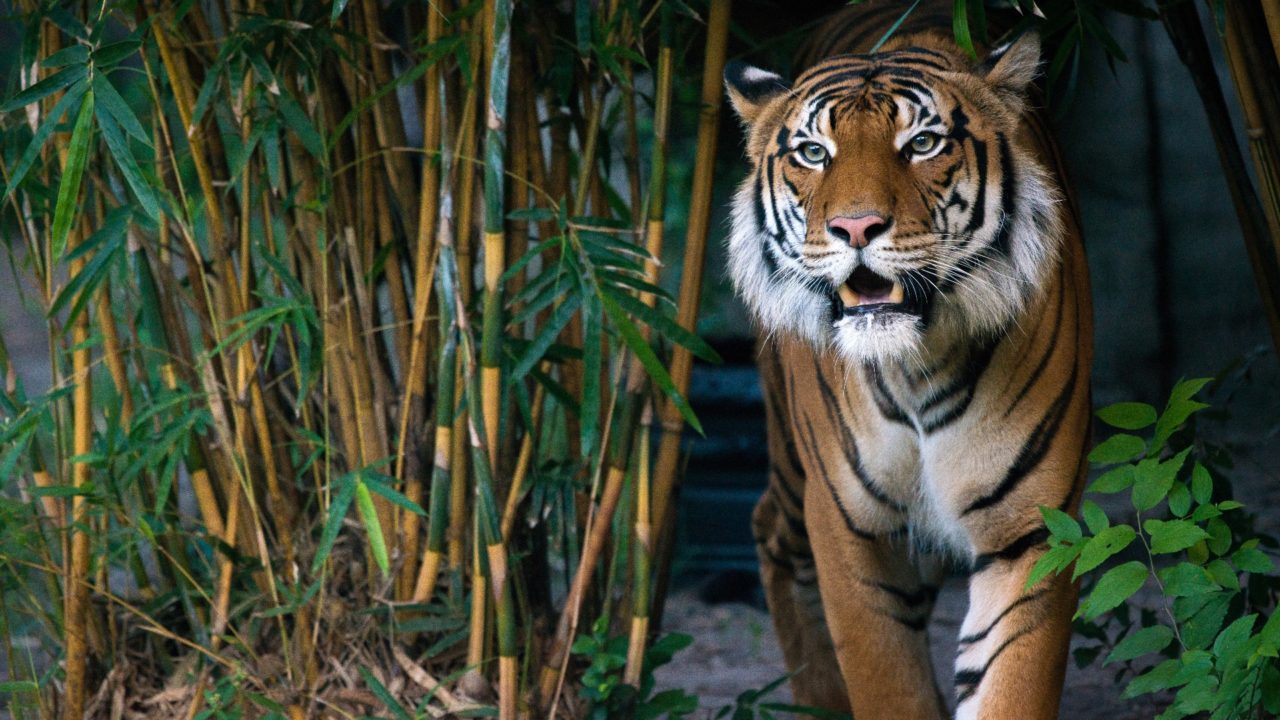 Malayan Tiger
Berani is 6 years old and joined the Houston Zoo family in 2016. A favorite of guests, he can often be seen snoozing under the bamboo or taking a dip in his pool. Evidence of Berani's powerful paws are seen in every piece of art he creates. By walking through the paint, he leaves a trail of beautiful paw prints, and the occasional tail swipe. 
Artist Profile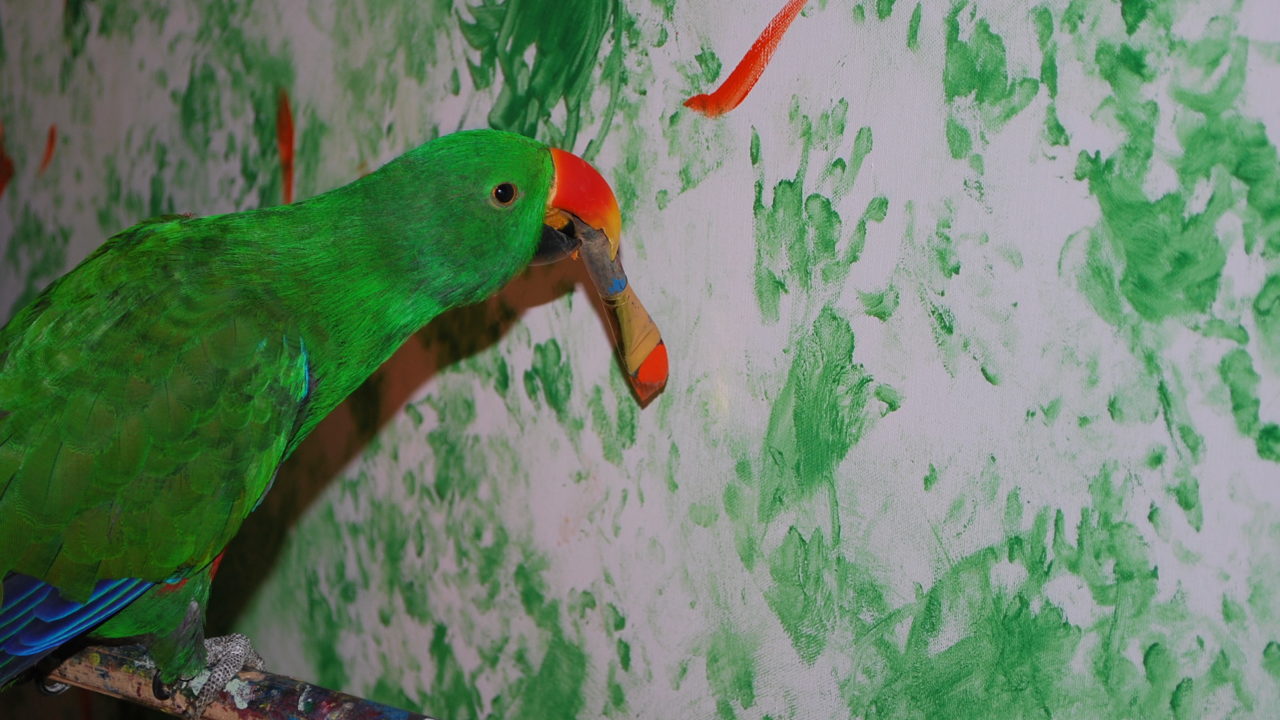 Rainbo- The Eclectus Parrot
Born here at the Houston Zoo in 1991, Rainbo is a wonderful ambassador to his species and is often seen during special events at the Zoo. He uses a paintbrush, held in his beak, and moves his head to create streaks of paint on the canvas. He is very deliberate about where he places the paint on the canvas and often leans away eyeing it critically before adding more paint to his masterpieces. 
Artist Profile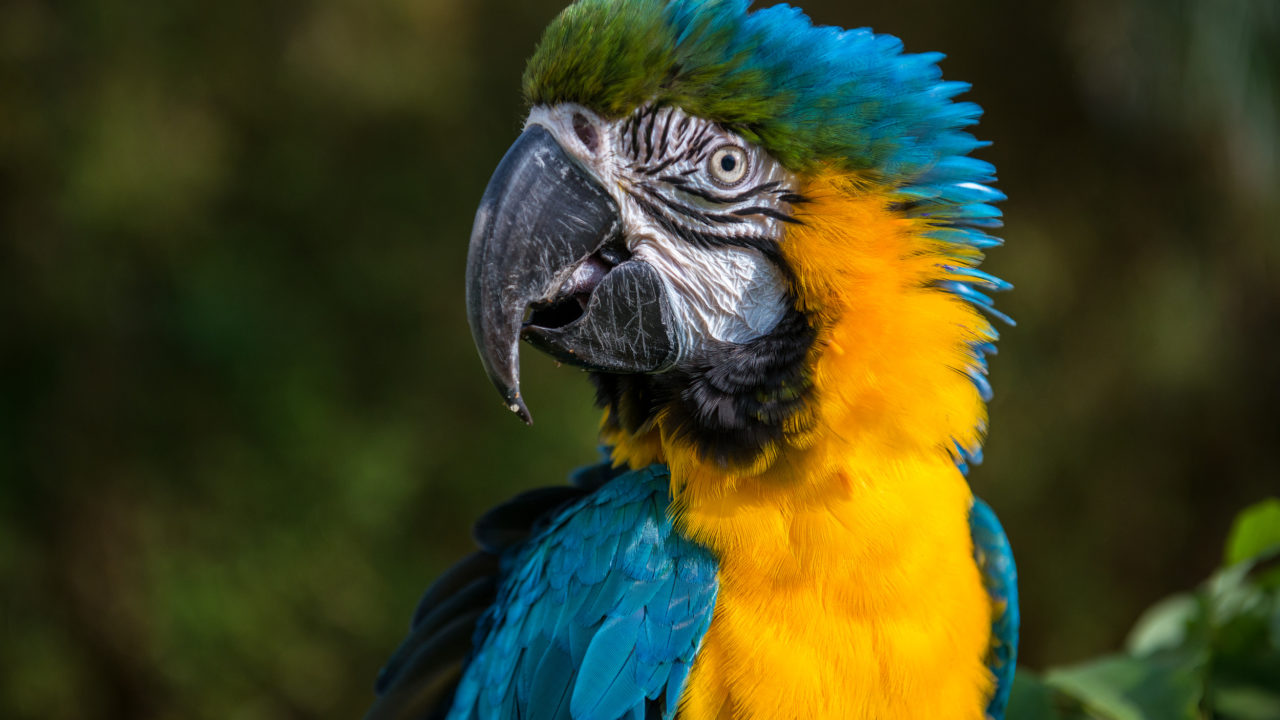 Denver the Blue and Gold Macaw
Denver is one of the most active Ambassador Animals and enjoys getting personal attention from his trainers. This colorful painter has a personality as bright as his feathers and can often be heard calling to his keepers throughout the day. Denver uses a paintbrush and, holding it in his beak, moves the brush in long, sweeping strokes to create his masterpiece.