Chairs
Sara and Randy Ortwein
Auction Chair
Peggy Kostial
After Party Chairs
Courtney and Zac Harmon
Honoring
Jane Block
The Event
Each year, Zoo Ball raises critical funds supporting the Houston Zoo's animal care, education, and wildlife conservation efforts. As the Zoo continues to feel the impacts of the COVID-19 pandemic, the success of this Zoo Ball is more critical this year than any other. For our virtual Ball, we'll still have a unique auction, animal appearances, and more all in a safe online environment.
Honoring Jane Block
In addition to raising funds supporting the Zoo's wildlife-saving mission, at Zoo Ball we recognize those who have led our Zoo's transformation. During her decades of volunteer leadership, Jane has helped our Zoo improve and flourish in ways too numerous to count. We're thrilled to honor Jane and all of her accomplishments at Zoo Ball 2020.
Underwriting Opportunities
Reimagined for the virtual event! We appreciate every contribution during this incredibly challenging time for our Zoo.
please send your contribution by October 30 to receive catered items
African Lion - $100,000
Logo/name recognition in all Zoo Ball materials, on website and in emails promoting Zoo Ball
Dinner for two prepared by City Kitchen delivered to your home the day of Zoo Ball including two (2) bottles of champagne, two (2) bottles of red and two (2) bottles of white wine
Custom charcuterie board prepared by City Kitchen and set of cheese knives delivered to your home the day of Zoo Ball
Custom cooler with Zoo logo
Two (2) Zoo Ball T-shirts
Name listing in the Zoo's annual report
Two Platinum Level memberships in the Zoo's Asante Society
Swift Fox - $50,000
Logo/name recognition in all Zoo Ball materials, on website and in emails promoting Zoo Ball
Dinner for two prepared by City Kitchen delivered to your home the day of Zoo Ball including two (2) bottles of champagne, two (2) bottles of red and two (2) bottles of white wine
Custom charcuterie board prepared by City Kitchen and set of cheese knives delivered to your home the day of Zoo Ball
Custom cooler with Zoo logo
Two (2) Zoo Ball T-shirts
Name listing in the Zoo's annual report
One Platinum Level membership in the Zoo's Asante Society
Screech Owl - $25,000
Dinner for two prepared by City Kitchen delivered to your home the day of Zoo Ball including one (1) bottle of champagne, one (1) bottle of red and one (1) bottle of white wine
Custom charcuterie board prepared by City Kitchen and set of cheese knives delivered to your home the day of Zoo Ball
Custom cooler with Zoo logo
Two (2) Zoo Ball T-shirts
Name listing in the Zoo's annual report
One Gold Level membership in the Zoo's Asante Society
Gray Wolf - $15,000
Name recognition in all Zoo Ball materials and on Zoo website
Dinner for two prepared by City Kitchen delivered to your home the day of Zoo Ball including one (1) bottle of champagne, one (1) bottle of red and one (1) bottle of white wine
Charcuterie board prepared by City Kitchen delivered to your home the day of Zoo Ball
Custom cooler with Zoo logo
Two (2) Zoo Ball T-shirts
Name listing in the Zoo's annual report
One Silver Level membership in the Zoo's Asante Society
Two-Toed Sloth - $10,000
Name recognition in all Zoo Ball materials and on Zoo website
Charcuterie board prepared by City Kitchen delivered to your home the day of Zoo Ball including one (1) bottle of red wine and one (1) bottle of white wine
Custom cooler with Zoo logo
Stainless steel waiter's corkscrew
Two (2) Zoo Ball T-shirts
Name listing in the Zoo's annual report
One Bronze Level membership in the Zoo's Asante Society
Leaf-Tailed Gecko- $7,500
Name recognition in all Zoo Ball materials and on Zoo website
Dessert for two prepared by City Kitchen and one (1) bottle of Champagne delivered to your home the day of Zoo Ball
Custom cooler with Zoo logo
Two (2) Zoo Ball T-shirts
Name listing in the Zoo's annual report
Firefly - $1,000
Two (2) Zoo Ball T-shirts
Name recognition in all Zoo Ball materials and on Zoo website
Thank You to Our Underwriters
Presenting Sponsor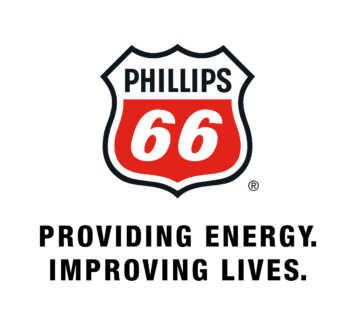 Swift Fox

Sara and Randy Ortwein
Screech Owl

Neelo and Sami Ahmad/Trecora Resources
Cathy and Joe Cleary
Peggy Kostial
Beverly and Jim Postl
Macey and Harry Reasoner/Macey and Bob Stokes
Gray Wolf
Susie and Joe Dilg/Jenny Elkins/Jill and Dunham Jewett/Nancy McGregor and Neal Manne
Anne and Charles Duncan
Stacy and Dee Methvin
Carl Stutts
In Memory of Tessa Lesley
Tellepsen
UT Health
Two-Toed Sloth
Trang and Alan Cormack
Mindy and Josh Davidson/Baker Botts
Deloitte/Heidi and Luis Galito
Mike and Debra Dishberger
Frost Bank
Kerry Galvin
Cullen Geiselman
Annie and Bob Graham
Paula and Mark Hurd
Kelley and Steve Lubanko/Bobbie Nau/Kelli and John Weinzierl
Karri and Joey Mahmoud
Kathrine McGovern/McGovern Foundation
Memorial Hermann
Brett Mossman
Studio Hanson | Roberts
Service Systems Associates
Cassie and Wesley Sinor
Leaf-Tailed Gecko
Meg and George Basu
BBVA
Bessemer Trust
CIBC PWM/Caven and Solleveld Families
Elizabeth Cosgrove and Cameron Smith/Diane and Don Kendall
Harriet and Joe Foster
The Wayne Fox Family
Margaux & Adam Harbin, Leigh & Chris Joseph, Jennifer & Chris Laporte, Alison & Cullen Powell, Kelley & Jeff Scofield
Cynthe and Brian Hughes/Nancy and David Pustka/Alison and Jim Tennant
Diana and Chase Untermeyer/Randa and KC Weiner
Jonathan Ishee and Emily Downing-Ishee
Paige Jackson and Mike Manley/Stephanie and Rich Langenstein
Suzanne and Bob Nimocks
Tim and Laura Roberts
Vinson & Elkins LLP
The Walker Family
Kassia Yanosek and Chris Gurr
Firefly
Mickey and Dorothy Ables
In Honor of Sara and Randy Ortwein
Joan and Stanford Alexander
Cheryl Ballard
Peggy and Bill Barnett
David B. Jackson/Benchmark Mortgage
Cathy and Dr. Gary Brock
In Honor of Jane Block
Cathy Chapman
In Honor of Paul D. Chapman
Carolyn and Platt Davis
Janet Denton
Jimmy Dunne
Jenny Elkins
Lorrie and Mike Foreman
Cathryn Gabor and Rob Fuller
Kate and Steve Gibson
Kathy and Marty Goossen
Claire Liu and Joe Greenberg
Courtney and Zac Harmon
Hildebrand Fund
Jill and Dunham Jewett
Myrtle Jones
Sylvia and Matt Kerrigan
In Loving Memory of Tessa Lesley
Knobloch Family Foundation
Neal Manne and Nancy McGregor
Ellie and Greg Meyers
Mr. and Mrs. Terence Mullervy
Jeffrey C. Newman
Brenda Peters-Chase
David and Tommye Powell
Patricia Pratt
Margaret Preston
Chris and Olivia Rivers
Beth Robertson
In Honor of Jane Block
Dr. Richard and Inga Ruckman
Leslie and Shannon Sasser Family Fund
Gerry and JJ Spedale
Sterling Associates
Charlotte and Terry Strange
Florence and Hans Tang
In Memory of Kuang Shy Tang
Katherine Tanner & Kyle Wolski
In Memory of Boyd King
Brian Thomas
Claudia Thornton
Mardi and Mark Turner
Randa and KC Weiner
Dava and Jim West
Jim P. and Jane B. Wise
Host Committee
Sami Ahmad
Peggy and Bill Barnett
Amanda and Robert Brock
Deborah and Gardner Cannon
Cathy and Joe Cleary
Trang and Alan Cormack
Elizabeth Cosgrove and Cameron Smith
Mindy and Josh Davidson
Susie and Joe Dilg
Debra and Mike Dishberger
Anne and Charles Duncan
Jenny Elkins
Sidney and Don Faust
Kevin J. Foyle
Cathryn Gabor and Rob Fuller
Heidi and Luis Galito
Kat Gallagher
Cullen Geiselman
Annie and Bob Graham
Rosi and Jorge Hernandez
Emily Downing-Ishee and Jonathan Ishee
Jill and Dunham Jewett
Myrtle Jones
Diane and Donald Kendall
Peggy Kostial
Jennifer and Chris Laporte
Harriet and Truett Latimer
Mike Mahlstedt and Kyle Dutton
Karri and Joey Mahmoud
Kathrine G. McGovern
Nancy McGregor and Neal Manne
Stacy and Dee Methvin
Amy and Jeff Miers
Bobbie Nau
Anne Neeson
Suzanne and Bob Nimocks
Mary and Larry Peterson
Beverly and Jim Postl
Macey and Harry Reasoner
Laura and Tim Roberts
Leslie and Shannon Sasser
Courtney and Bas Solleveld
JJ and Gerry Spedale
Macey and Bob Stokes
Brian J. Thomas
Molly and Coert Voorhees
Special Thanks