Event Details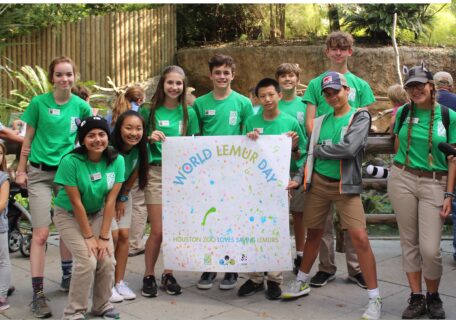 World Lemur Festival will be celebrated on Saturday, October 30, from 10:00 a.m. to 3:30 p.m. Our partners will also be celebrating this festival in Madagascar. There will be lemur-themed activities led by our year-round Zoo Crew team throughout the day from 10:00 a.m.-2:30 p.m. We will then have the "We Love Lemurs Parade" from 3:00 p.m. to 3:30 p.m.
There will also be a dance floor at the end of the Reflection Pool for guests to show off their dance moves and have fun celebrating lemurs just like our partners in Madagascar do. Dressing up as your favorite lemur is encouraged, just in time for Halloween!
This event is included with general admission and free for members. 
Event Highlights
Keeper Talks Presented by Phillips 66
11:00 a.m. – Ring-tailed lemurs
12:30 p.m. – Sifaka
Werler Lawn Activities:
Lemur Olympics – guests will test their physical skills against a lemur by completing the high jump, long jump, balance beam, and sifaka hop.
Aye-Aye Grub Hunt – guests will learn how the aye-aye finds its food by picking grubs out of tree stumps.
Lemur Pollination Game – guests will learn how the black and white ruffed lemur is an important pollinator species in Madagascar.
And more!
Wortham World of Primates Activities: 
Scavenger Hunt – guests will learn about the diversity of lemurs as they search for hidden lemurs throughout WWP.
Lemur Sapphire Mining Activity – guests will learn how sapphire mining impacts lemurs in front of the sifaka lemur exhibit.
Lemur Art Exhibition – we will display lemur themed art submitted by Zoo Crew and Houston Zoo staff.
And more!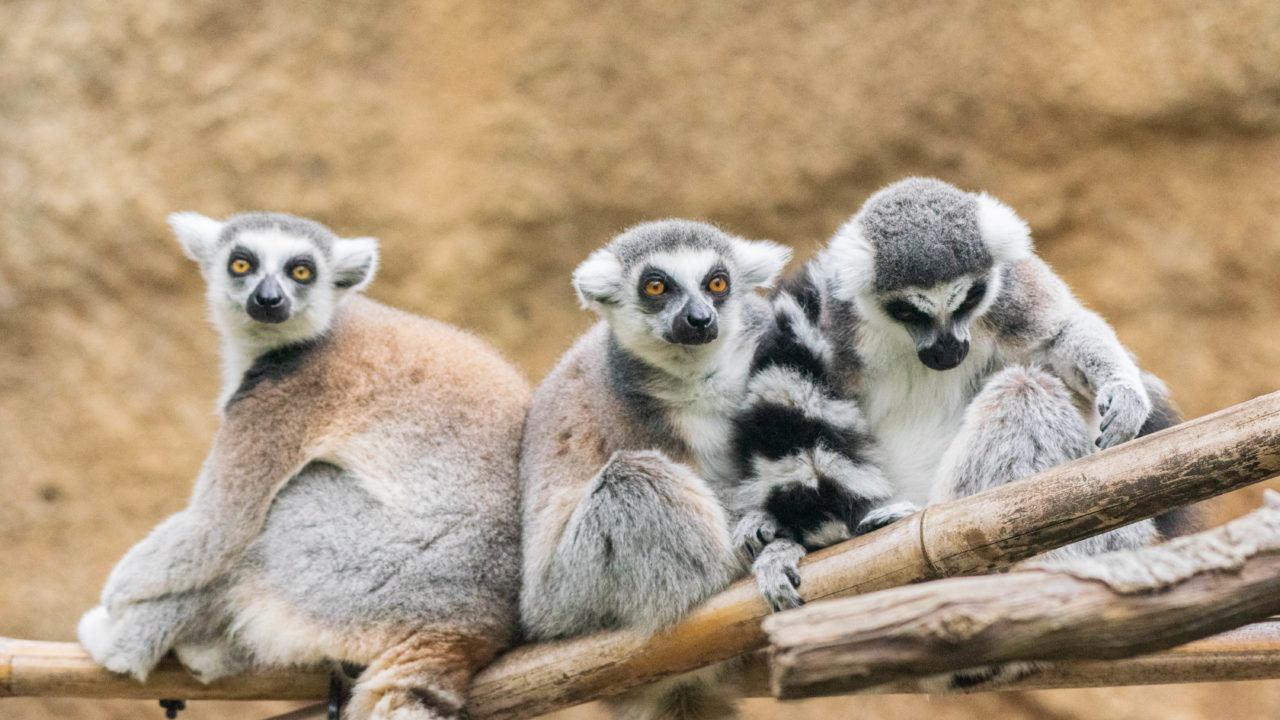 Saving Lemurs in the Wild
You are saving lemurs in the wild by visiting the Houston Zoo. In 2021, the Zoo provided support for educational materials for children living around wild lemur homes in Madagascar. Our Malagasy conservation partners educate local children about the importance of wildlife like lemurs and the children influence their family to protect animals.