Event Highlights
Guests wear provided headphones with three different channels of music – so everyone can pick their favorite genre and dance to the rhythm.
This evening will also include up-close animal experiences, and opportunities to learn about how important dance is to one local species, the Attwater's prairie chicken. Other activities include arm marbling, temporary blacklight airbrush tattoos, and giant lawn games including Jenga, Connect Four, Ring Toss, and Cornhole.
A limited number of tickets will be available for purchase at the gate for $45.
Event Schedule: 
6:00 – 8:00 p.m. – Guests may explore the zoo, ride the carousel and view TXU Energy Presents Dinosaurs at the Houston Zoo!
8:00 – 10:00 p.m. – Party at the Reflection Pool which will transform into a club
Specialty Drink: Disco Tea
Behind the nutty sweetness of the Amaretto, the Scotch adds a smoky & briny flavor creating the perfect balance with two spirits that simply complement each other.
Tickets are non-transferable and non-refundable. Tickets will be sold at the event for an increased cost. 
Next After Dark Event
Enjoy the Zoo with food, adult beverages and no kids! Don't miss the newest way to experience the Houston Zoo. The Zoo is staying open late just for the 21-and-up crowd.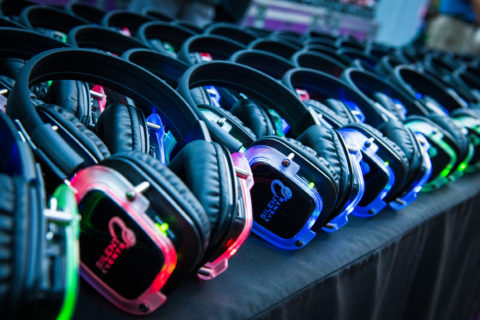 AFTER DARK FAQ
What keeper chats will be available?
6:30 p.m. – Elephant
7:00 p.m. – Cougar
8:30 p.m. – Reptile & Amphibian House
Can I purchase additional drinks at each event?
Yes, cash bars will be available during each event.
What is the attire?
We encourage guests to have fun with the event theme! You can wear whatever you will be comfortable in. Please remember that you will be outside and walking, so dress appropriately.
What is the cancellation policy?
This event is rain or shine. A few animal buildings will be open, but most of the event is outdoors.
Is the entire Zoo open during the entire event time?
The Zoo is open for guests to explore from 6:00 – 8:00 p.m. Starting at 8:00 p.m., most of our animals will be tucked in for the evening, and the event will take place in a limited area of the Zoo.
Where should I park?
Our main parking lot is located at 6200 Hermann Park Drive, and parking will be available throughout the Hermann Park parking areas.
We encourage you to arrive early, carpool or use your favorite "rideshare" app, or take the METRORail, if possible.
What if I have to cancel prior to the event?
Unfortunately, all payments are non-refundable and non-transferable.
What is the rain plan?
This even is rain or shine. There will be a few animal building open, but most of the event is outdoors.
Will all Zoo entrances be open?
Please enter through the Zoo's main entrance. The Medical Center Entrance will not be open.
Do I need to print my ticket(s)?
Present the digital ticket on your mobile device to scan for entry. By going paperless, you are helping save local animals, like black bears, in the wild!
Who should I call if I have any other questions?
Please contact our call center at 713-533-6500 with event questions, questions about purchasing tickets or our online ordering system.