First Mural Unveiling: Galápagos Islands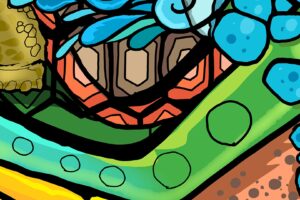 We're excited to continue our Centennial celebration with a mural project highlighting our international conservation work. We're collaborating with local graffiti artist, GONZO247, and other local artists.
Join us for our first mural unveiling on Thursday, June 2, at 10:00 a.m. at Tuffly Park (3200 Russell St.) in the Fifth Ward. Our first mural project is by GONZO247 and inspired by the Galápagos Islands, which also happens to be our newest exhibit opening in early 2023.