Event Details
On Friday, December 9, all rings for the fall 2022 ring recipients will be placed in UH-themed boxes, which will be in the empty cougar habitat all day. University of Houston students and guests can view the class rings on display and take photos in front of the habitat.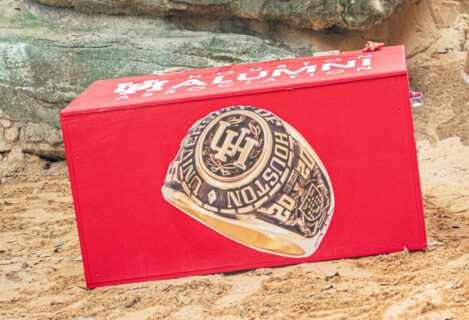 Free Daytime Admission
Current University of Houston students receive free daytime general Zoo admission (with a valid ID) all yearlong. You will need to reserve a ticket ahead of time online before visiting the Zoo. UH students can then visit the Zoo and view their class ring for this one-of-kind experience as the spirit of Shasta lives on.