Event Details
The Greater Houston Chapter of AAZK would like to invite you all to Bowling for Rhinos 2022 (BFR), on Thursday, October 6 from 6-9 p.m. at Main Event Webster!
Main Event has partnered with us to donate 20% of receipts collected between 6-9 p.m. to support rhino conservation! (You do not need to buy a special BFR ticket from GHCAAZK)
Come bowl! Spin the prize wheel! Win exciting auctions and raffles! Play laser tag! Meet Crash! Save rhinos and more!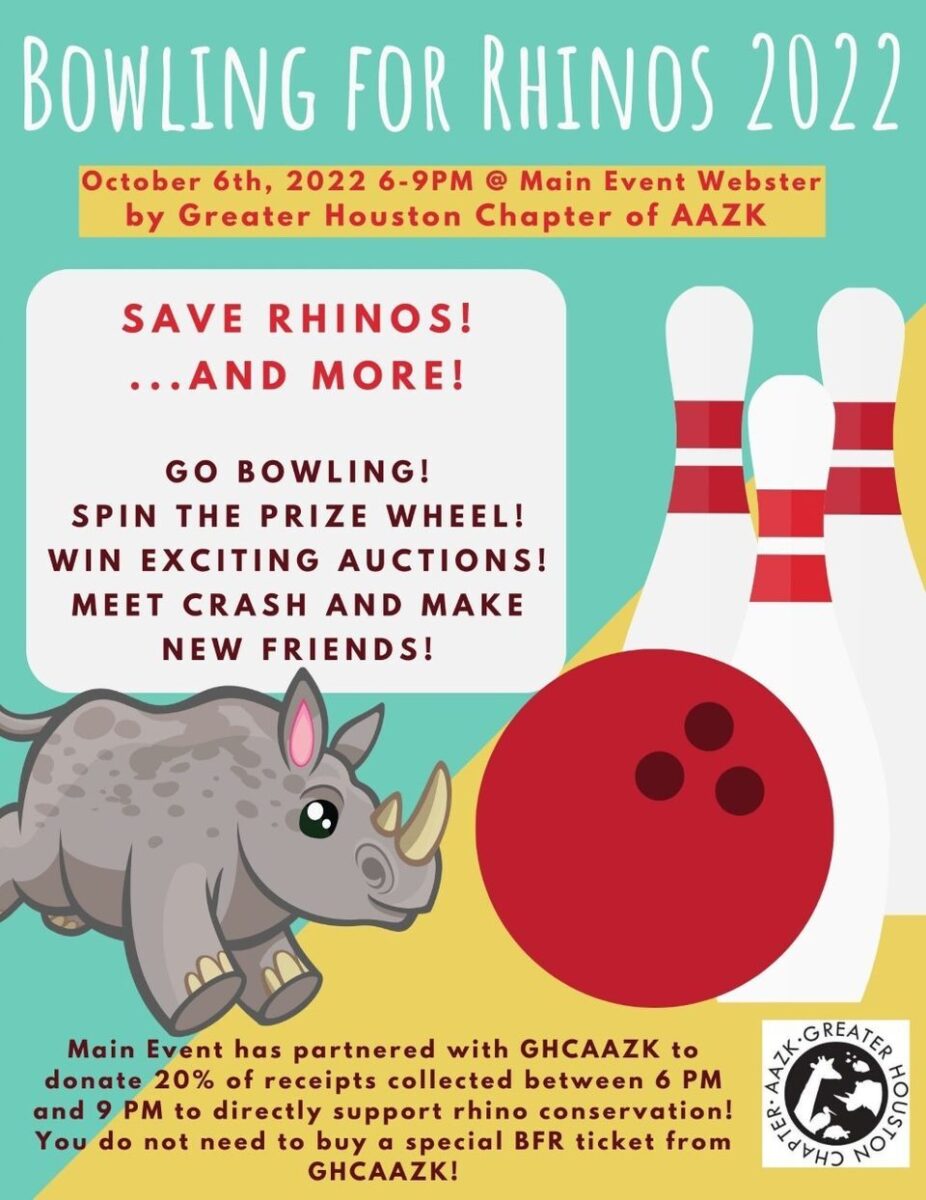 What is Bowling for Rhinos?
Each year the American Association of Zoo Keepers (AAZK) sponsors fundraising bowling events around the globe called "Bowling For Rhinos" (BFR), which supports conservation efforts.
Where do Bowling for Rhinos Funds go?
100% of all funds raised goes directly to in situ conservation projects, conserving four species of rhino, their habitats, and hundreds of other endangered plants and animals. BFR helps preserve the black and white rhino in Africa and the Javan and Sumatran rhino in Indonesia.
BFR funds support Lewa Wildlife Conservancy (LWC) in Kenya, Ujung Kulon National Park in Java, Indonesia and Bukit Barisan Selatan National Park (BBSNP) and Way Kambas in Sumatra via the International Rhino Foundation (IRF), as wells as Action for Cheetahs in Kenya (ACK), which shares a portion of the land mass with LWC. These sanctuaries not only save rhinos (and cheetahs) but also entire ecosystems – orchids to elephants!