The zookeepers at the Houston Zoo work to enrich the lives of the animals in their care every day by introducing fun, interesting and complex activities, such as painting, to the animals' daily routines. Join in on this virtual 20-minute experience and watch your very own animal art creation come to life. You will be able to choose your own colors and interact with our keepers as they assist our animals in creating the art pieces. At the end of the session, the piece will be mailed to you.
Cost: $200 for one device ($50 to add-on an additional device)
Check out the animal art viewing options below!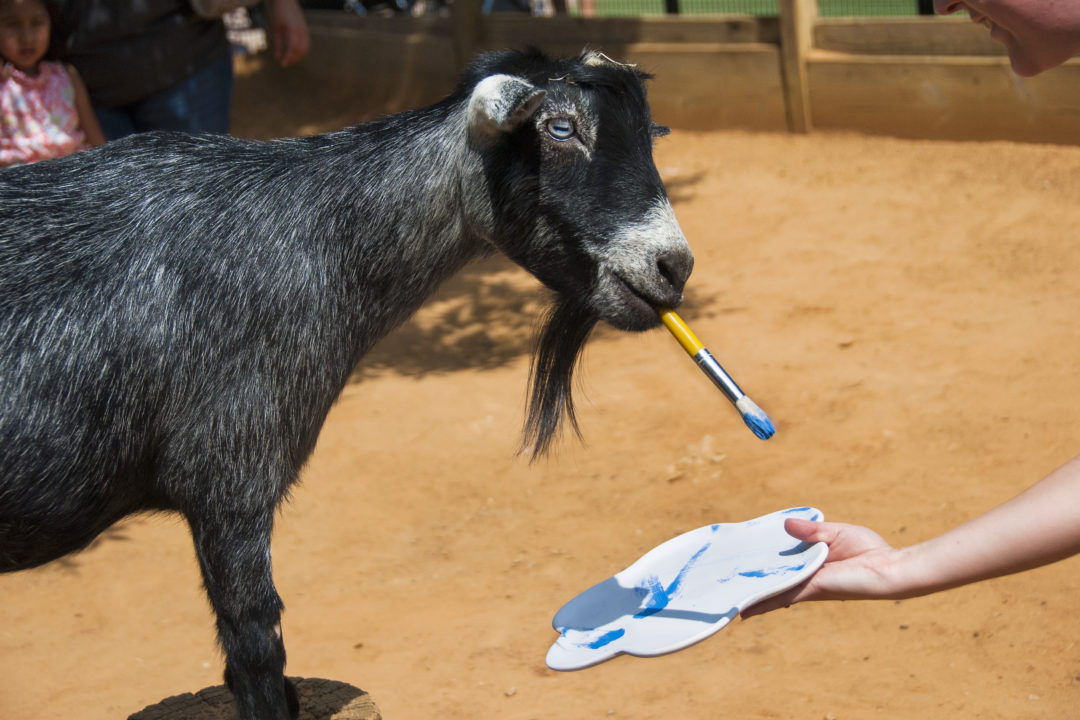 Goats
Mondays at 10:00 a.m.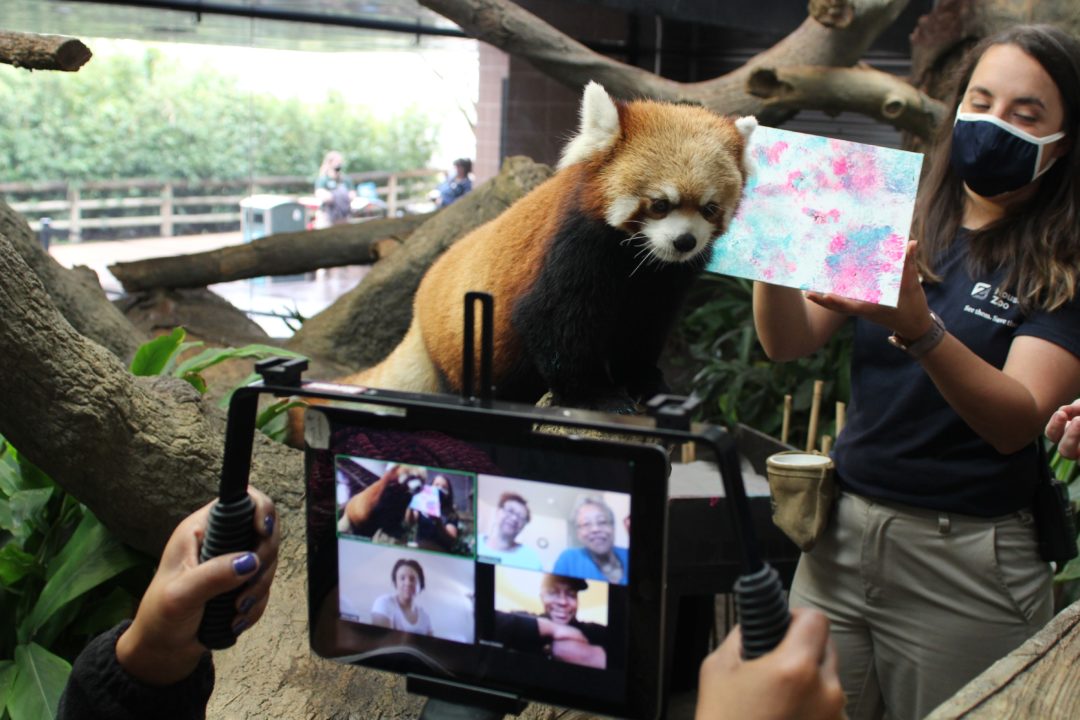 Red Pandas
Saturdays at 10:00 a.m.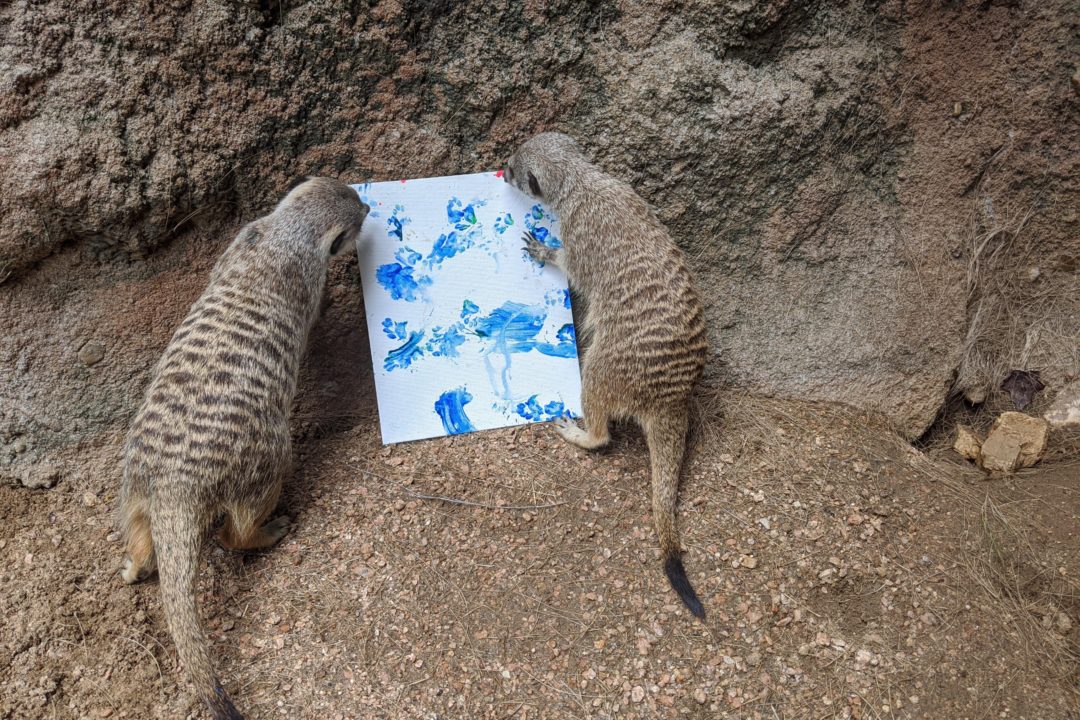 Meerkats
Saturdays at 1:15 p.m.